this is my first attempt at project life.
and i realize we're three weeks into january already, but here is my title page.
i'm hoping to share my pages with you every week.
(and maybe some free downloads once i get the hang of it)
[PROJECT LIFE] TITLE PAGE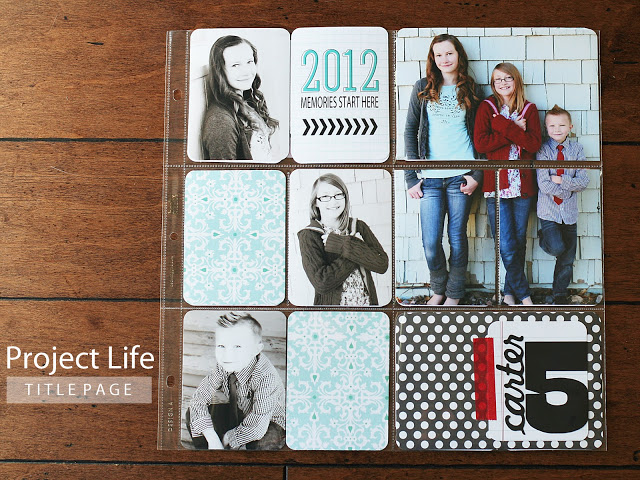 i think my silhouette and washi tape are going to be my two best of friends during this project. it's been YEARS since i've done an actual paper scrapbook page and i'm really having fun getting back into the groove.
ETA: the large photo was an 8×10 and i trimmed it down to a 6×8 (using a pencil and ruler to mark my lines). then i cut it in half and then cut the bottom half in half again. did i lose you there? 😉
for the smaller photos, i shrank them down to 3×4's in photoshop and then put them on a new 4×6 photo and printed them that way. the 4×6 prints are only 13 cents each at costco, so i will be printing off a bunch for this album.