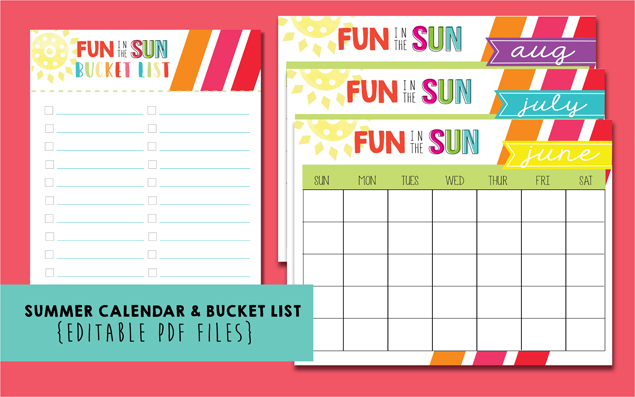 Hey there! Megan from Short Stop Designs and I'm here to share with you a printable that will help you organize your Summer! If you have kids that are always on the go and need an activity to do everyday, this Summer Calendar & Bucket List Printable is the one for you!
I am constantly coming up with things to do with my kiddos, but there are times where I just can't remember what they were. So I've created this colorful Bucket List that you can edit on the computer and print it out or write it out as you come up with more great ideas to keep those kids busy. After you've come up with your list of activities, plan out each month with this matching Calendar so that you can tackle your Summer Bucket List! Type out your month on the computer, or write out your plans after you've printed out the Calendar. The best thing about this calendar, is you can print this out year after year!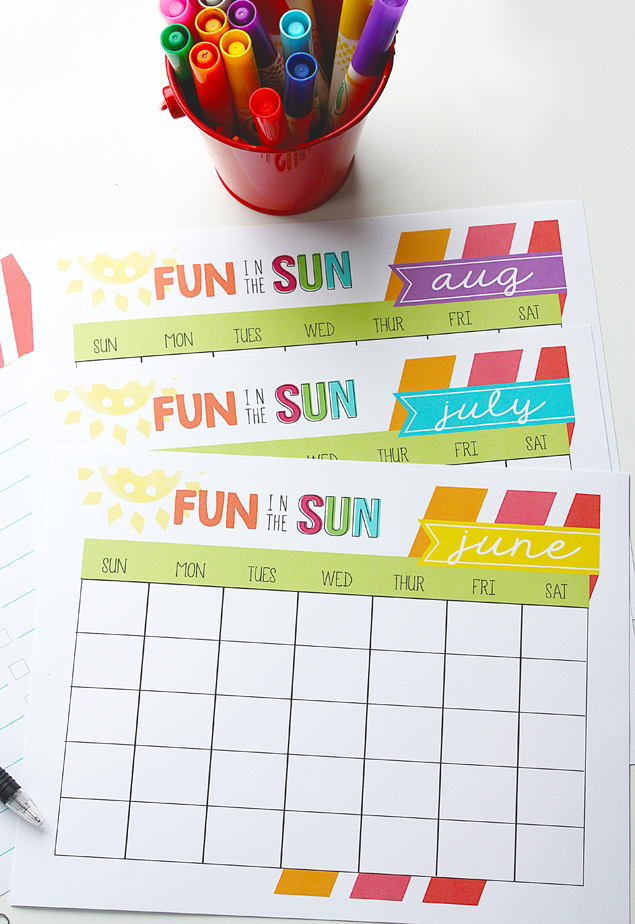 In order to type on the Bucket List or Calendar:
Open the file in Adobe Reader
Click "Sign" in the top right corner of the window
Begin typing in the boxes. To fill in the dates, click in the top right corner of each box.
When you are done, click "Done Signing" to save a copy or "Signed. Proceed to Send" on the right tool bar. Save a copy and/or send to a friend.
I hope this helps keep you organized and helps you stay one (slightly) sane Momma!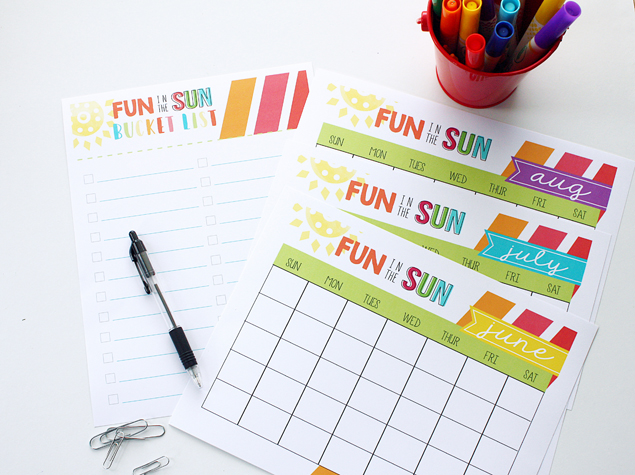 Summer Calendar (May-Aug) Download or Summer Calendar (June-Sep)
Bucket List Download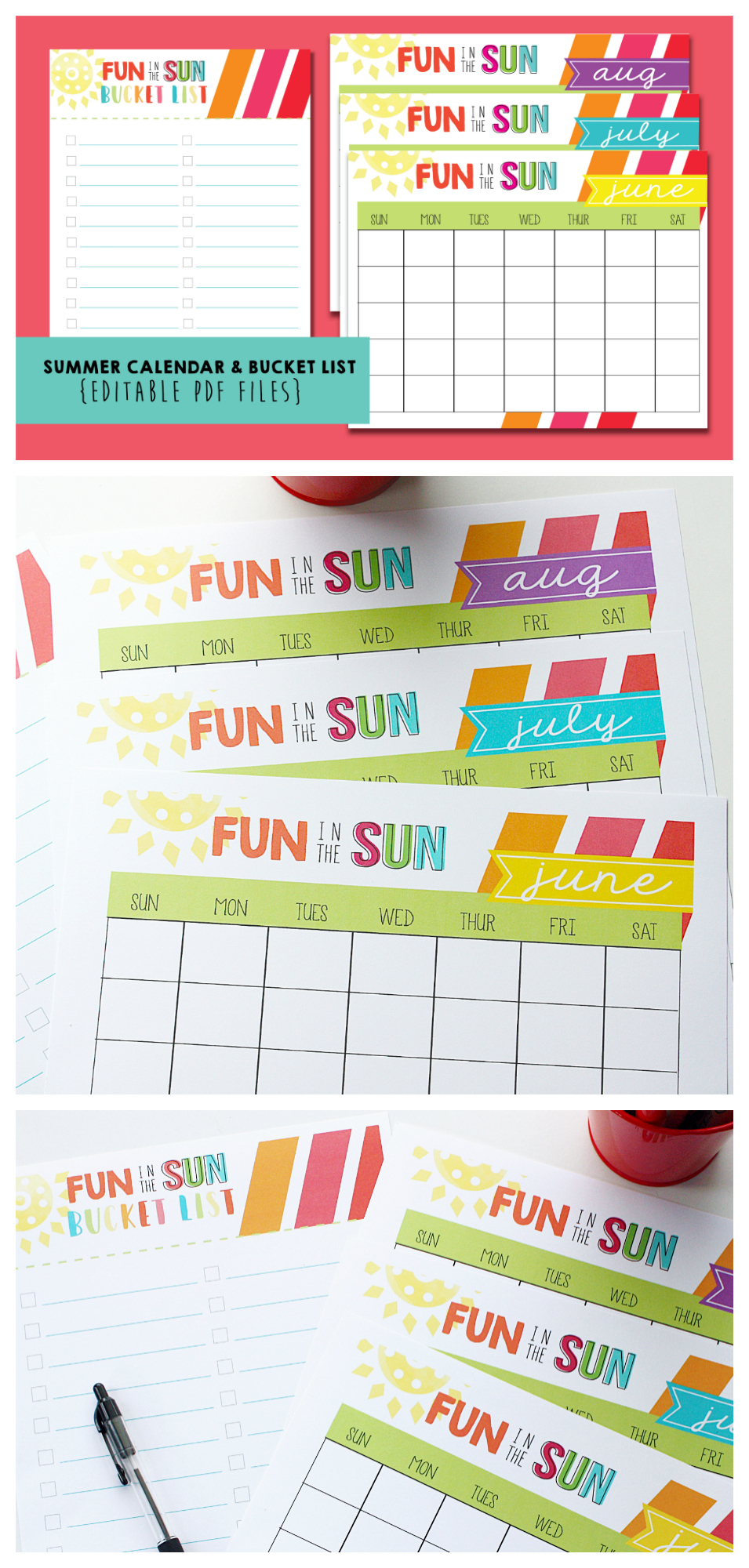 Visit Megan at her Blog : Facebook : Instagram : Pinterest : Twitter
and check out these other great posts from her…
Summer Activity Bingo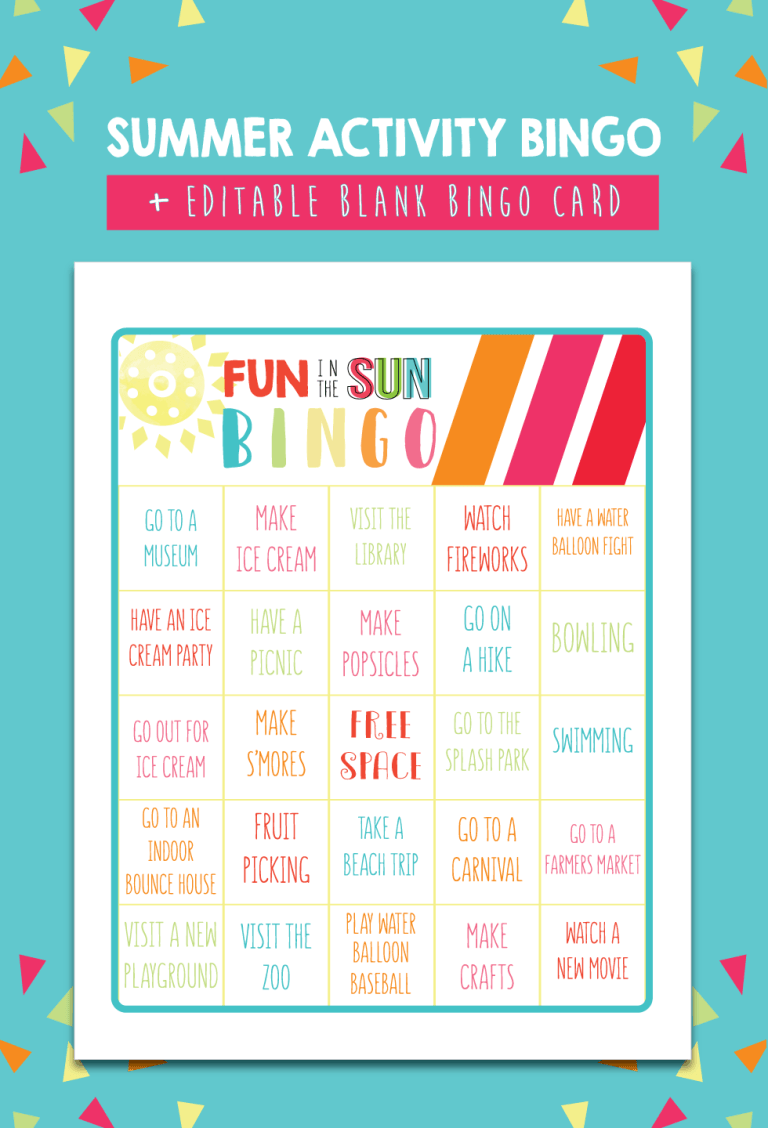 2017 Printable Calendar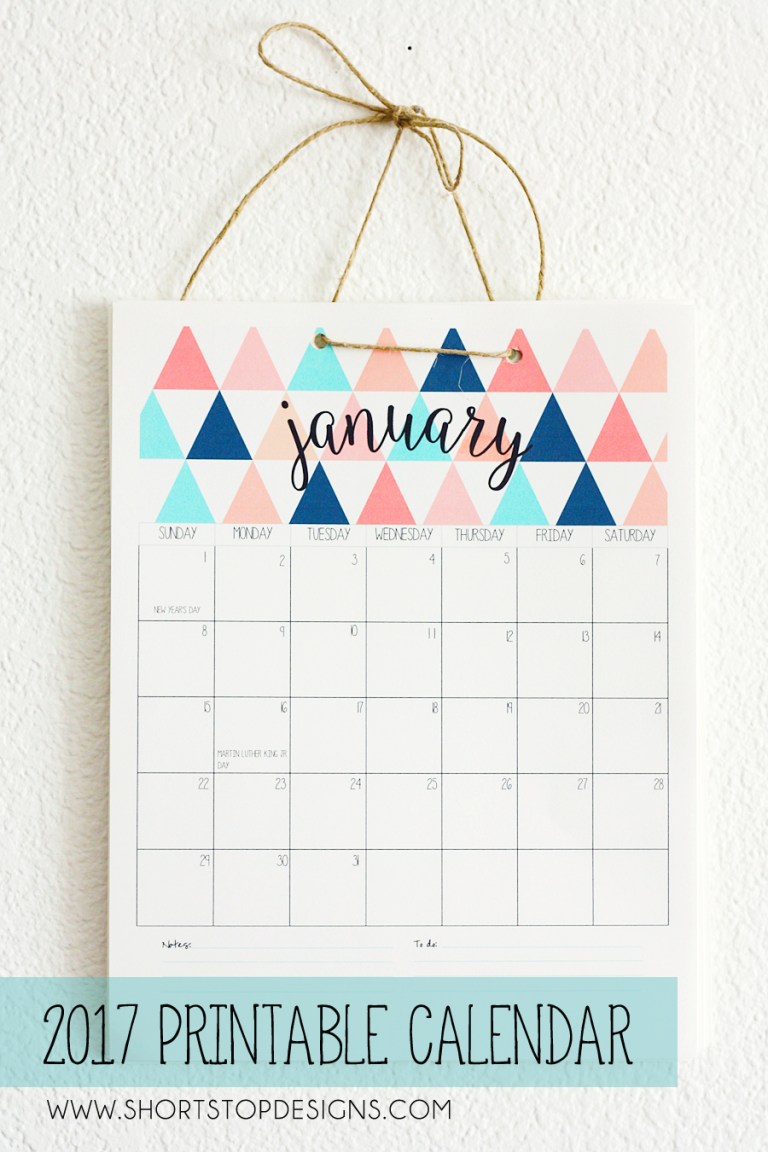 Here are some more great posts for Summer: