We got together to let the kids make some jewelry/treasure boxes out of popsicle sticks the other day. But before we could even get to the boxes our plans took a right turn and we ended up somewhere even better with these  popsicle stick frames. 🙂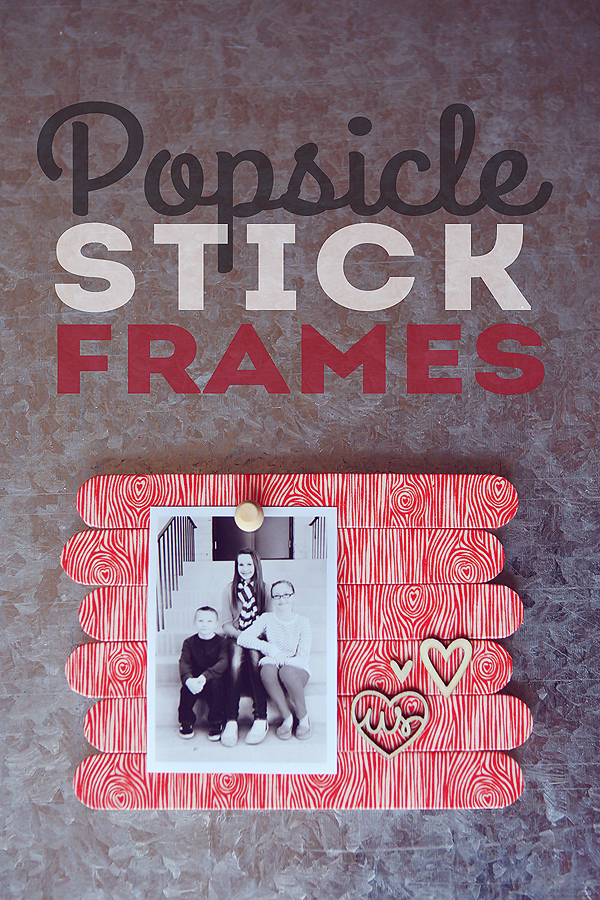 Popsicle Sticks + Washi Tape = True Love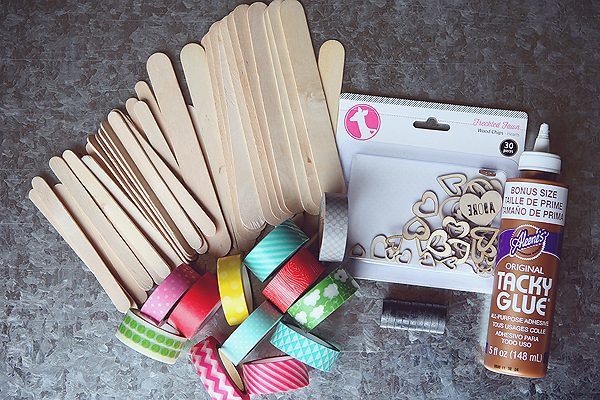 supplies: [affiliate links included]
• Freckled Fawn wood chips (discontinued) – craft stores have items similar to these
Where to buy Popsicle Sticks
Popsicle Sticks are so inexpensive you'll want to make lots and lots of popsicle stick crafts. You can buy them at all craft stores. Joann, Michaels and Hobby Lobby. You can even pick them up at Target and Walmart usually.  You can even buy them on amazon HERE and have them sent straight to your house.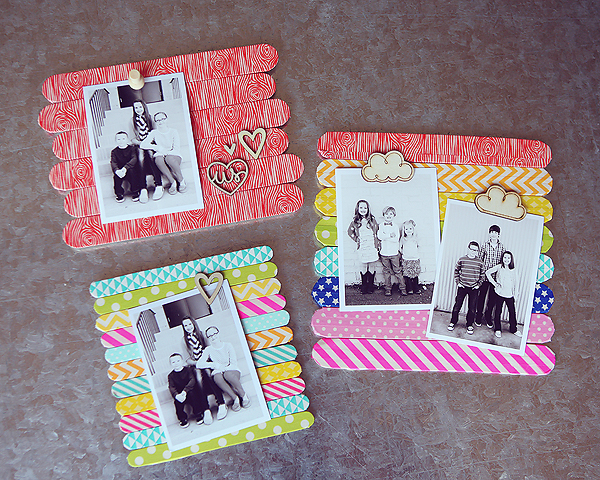 Popsicle Stick Picture Frame
steps:
• roll out a strip of washi tape – sticky side up
• lay your popsicle stick on top and wrap the washi tape around the edges
• wrap as many sticks as you want depending on how big you want your frame
• take 2 plain sticks and put a line of glue down them
• lay your decorated sticks across them in the opposite direction
• glue a magnet on the top center of the back of your frame
• once dry, decorate! – we used wallet sized pictures we printed at Costco
• you can glue, tape or use a push pin to attach your pictures
• use tacky glue to attach some wood chips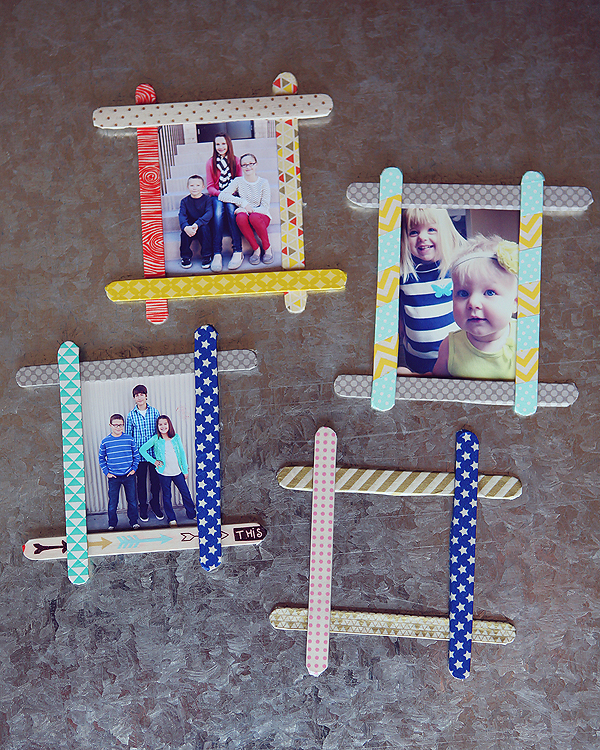 here's an even simpler version:
• decorate 4 sticks and glue them in a square fitting the picture you have
• glue or tape your picture to the back
• glue a magnet to the back
Hope you enjoy making them as much as we did!