Step into our Laboratory… today we have a fun Halloween game to share: a Pop-Up MAD LABORATORY!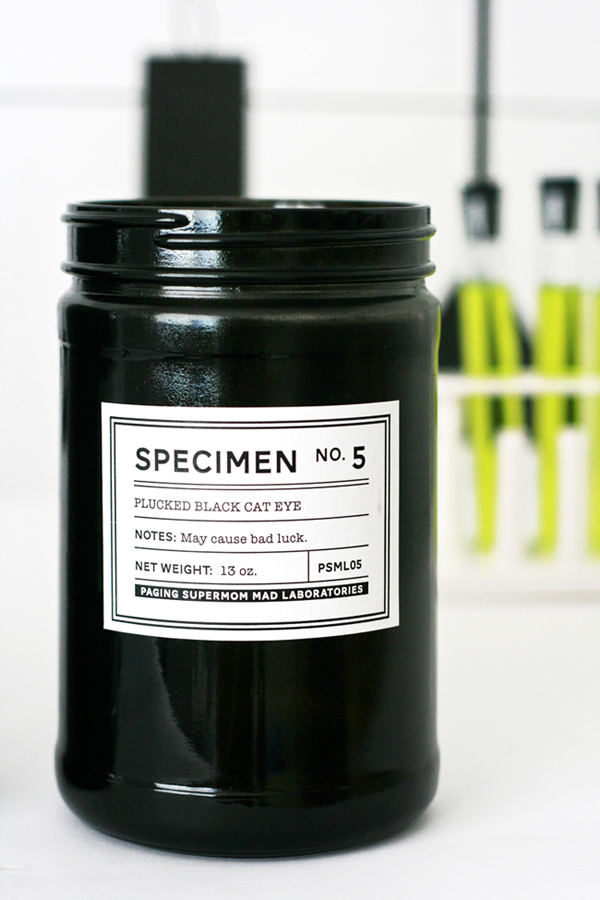 Kids of all ages will get a thrill as they try to identify these chilling specimens. This Laboratory is surprisingly easy to construct with our free printables. It all begins with our Mad Laboratory Backdrop. Download, print and tape into place to set the scene. We added inexpensive test tubes filled with a mysterious, green potion (neon food coloring + water) to bring the lab to life.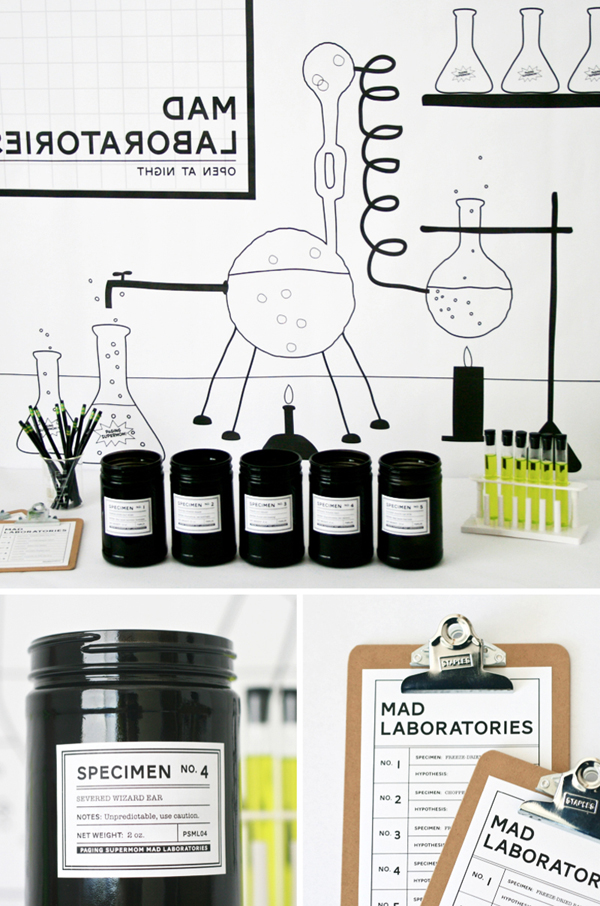 Use recycled jars, spray-painted black to cloak the specimens. Download and print the Mad Lab Specimen Labels and affix to jars.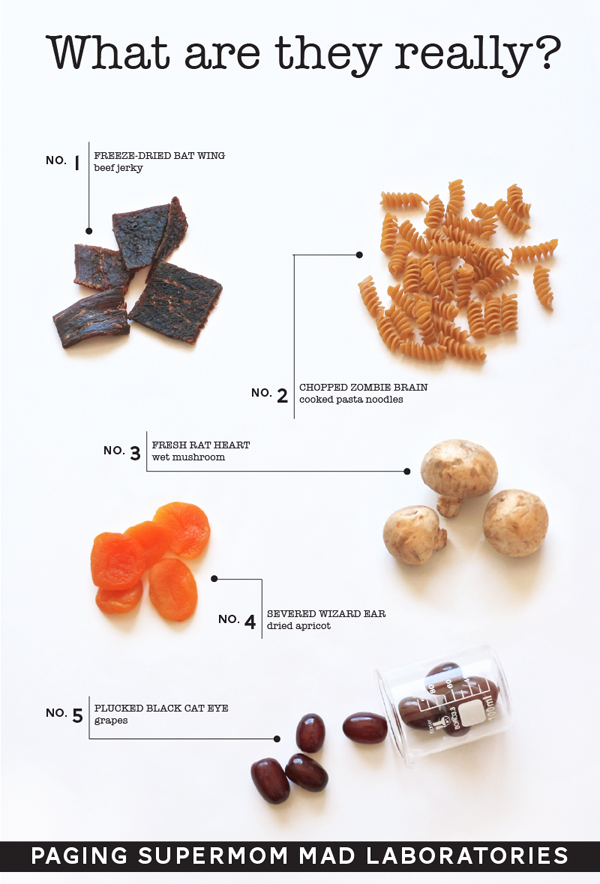 TO PLAY: Fill painted jars with items recommended above. Have your Mad Scientists take turns reaching in to feel each jar's contents, trying to determine what each specimen really is. Have them record their findings on the Mad Lab Experiment Forms.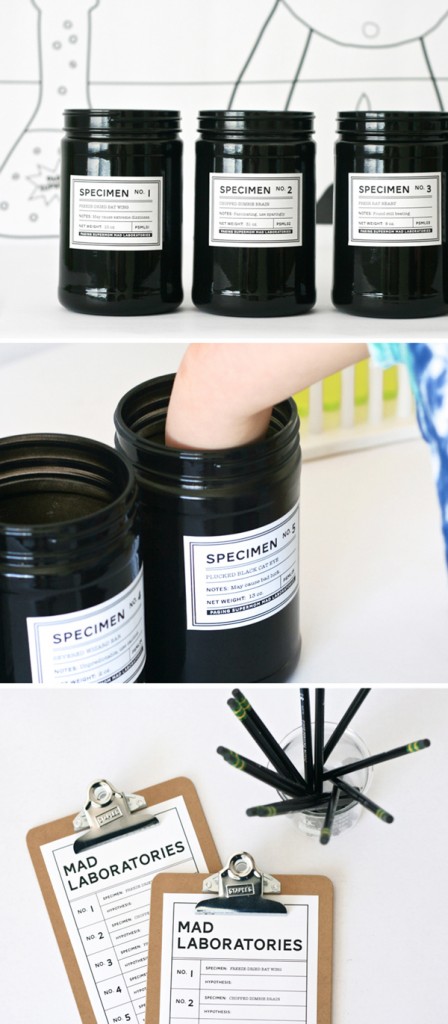 Younger children may not be able to identify the specimens by touch, but they will still enjoy experiencing them and can describe them with words like "slimey" or "squishy" etc. The labels and jars can also be used to hold spooky treats on a Halloween Party food table.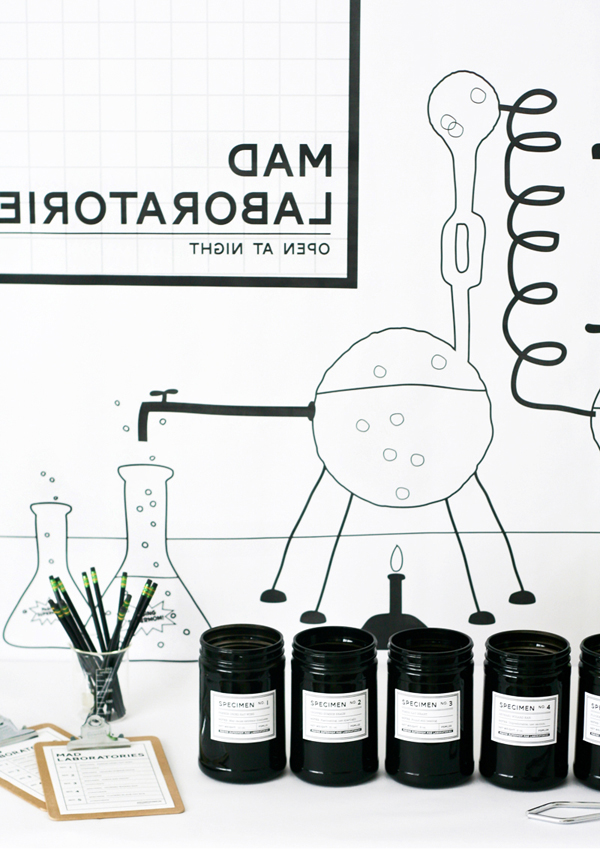 Here are all the Mad Laboratory free printables:
– Mad Laboratory Backdrop
– Mad Lab Specimen Labels
– Mad Lab Experiment Forms
Thank you Jennifer, Jamie, and Jodie for letting us set up our MAD LAB here today! We hope you all will stop by and say hello. Here are some more fun Halloween projects: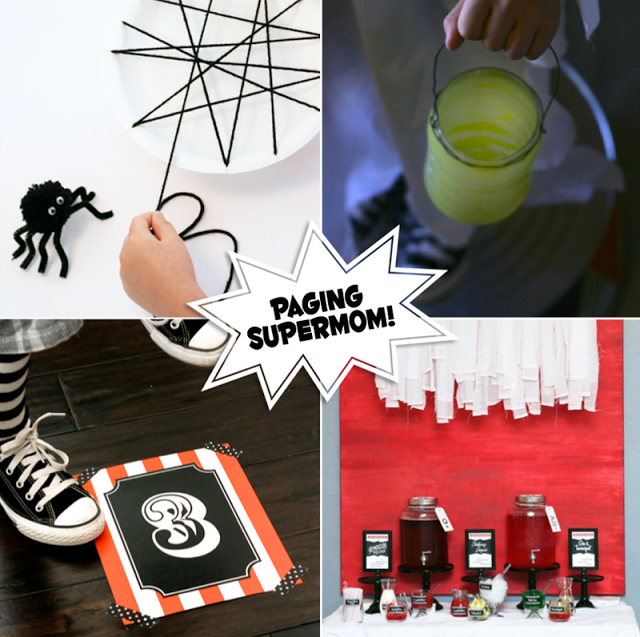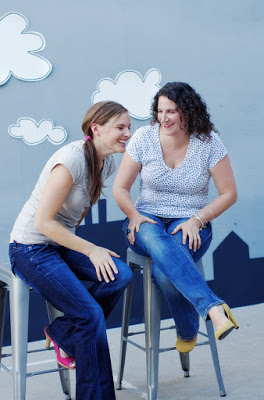 Visit Aimee and Bettijo on their
Blog
:
____________________________
this post is sponsored by: