Hi, my name is SweetSugarBelle, and I am crazy about cookie decorating. Halloween is one of my favorite decorating seasons and luckily the girls at Eighteen25 are jumping in early because I love coming up with fun new cookie designs.
I think one of the biggest reasons more people don't decorate cookies is the time involved. I created these Jack O'Lantern Cookie Pops to be adorable AND easy enough for busy moms to make.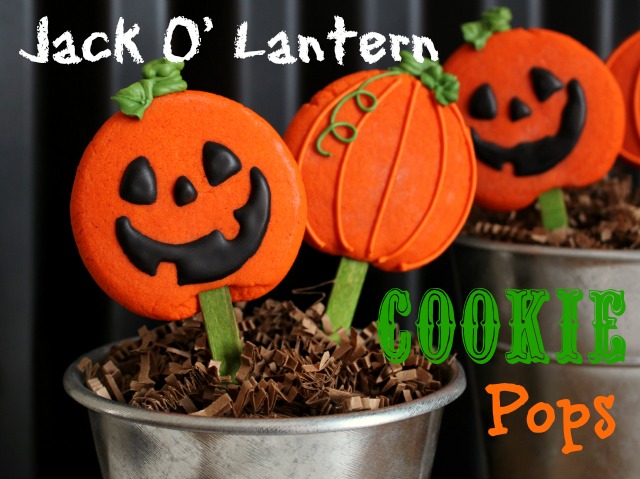 To make these cookie you will need:
If you decide to use green popsicle sticks it's best to color them first. Spread them out on a cookie sheet, mist with Wilton airbrush spray and let dry.
Next, make a batch of sugar cookie dough. You can find my recipe HERE but if you already have a fave, it will work just fine. Color the dough with gel icing color, available at most craft stores, using as much as you need to get the intensity you desire.

Once the dough is mixed use a cookie scoop to measure the dough into equal amounts. Roll into balls and insert a popsicle stick.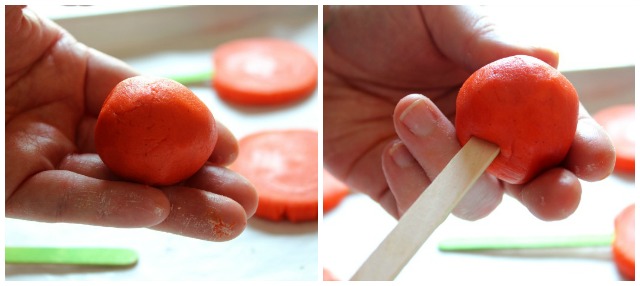 Use your hand or a floured glass to mash them to about half an inch thick.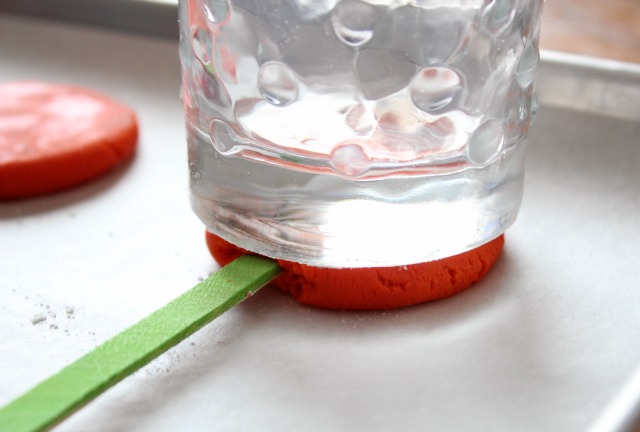 Bake, then let them cool completely.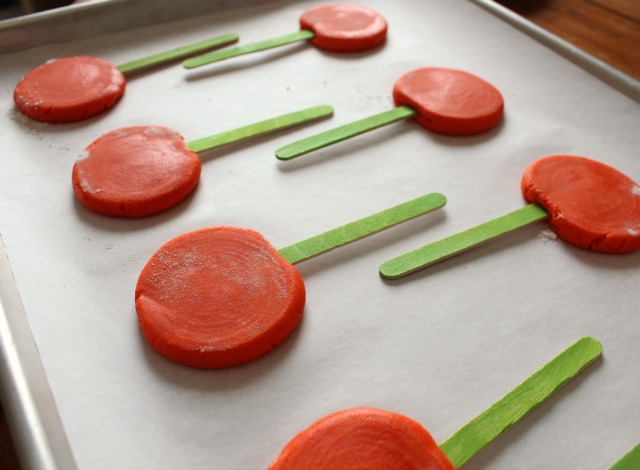 After cooling, they cookies are ready to decorate. The possibilities are endless. I went with happy little jack o' lantern faces. I'm a little OCD so I used a Halloween cookie stencil and an edible marker to outline the designs before hand.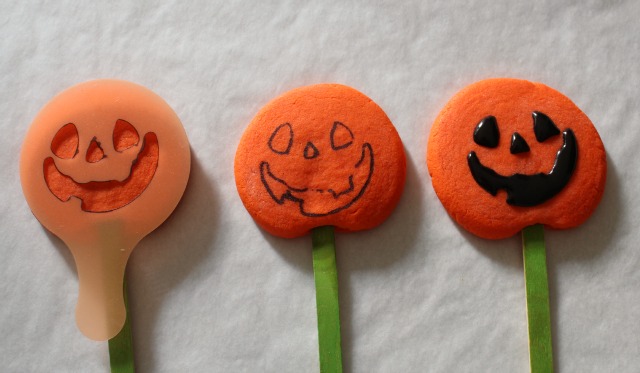 I used my royal icing recipe because it dries hard so I can package the cookies and add little details like the stem , but you could definitely use the pre-colored tubes from the grocery store.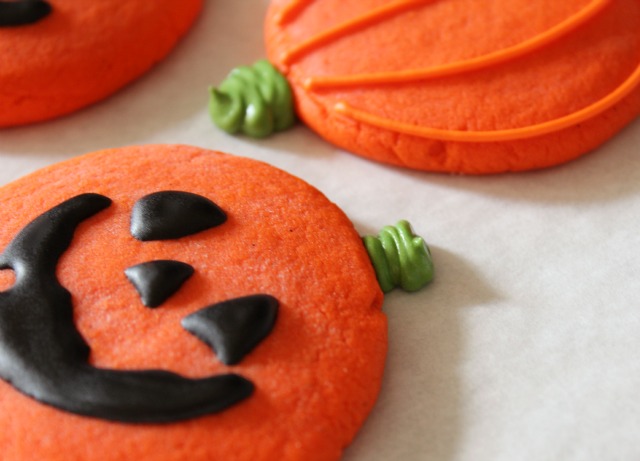 The point is to keep it easy and fun. Make them for your next Halloween party. They are sure to be a hit!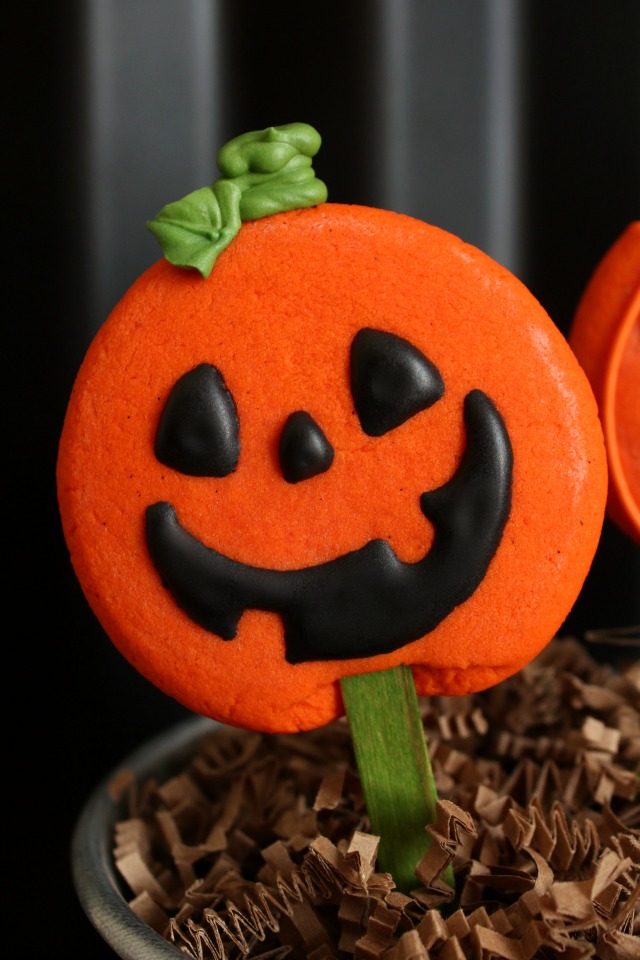 If you like these cookies, you may also enjoy my Pumpkin Lollypops and Perfect Jack O' Lantern Cookies.
If you love cookies as much as I do, please be sure to visit my blog, The Sweet Adventures of Sugarbelle. I am always up to my elbows in royal icing fun!
Happy Halloween Baking!

. . . .
this post is sponsored by: