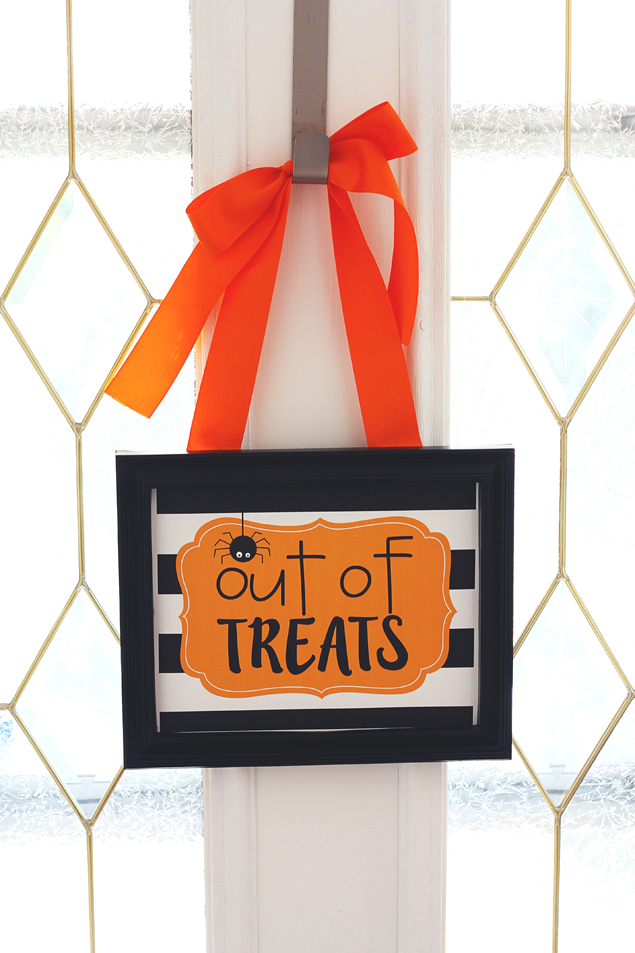 Hey Eighteen25 readers. It's Megan from Short Stop Designs back again to share these fun Halloween Printables. This is my favorite time of year (aside from the cold), I love that we get to have back to back holidays for the next 3 months, and I absolutely love all 3.
You're going to love using these signs throughout the month of October, and the "Out of Treats" will be handy to use when you've got no more candy to hand out to those trick or treaters. These Halloween signs were really easy to make and perfect for those who are on a budget! I grabbed the picture frame for under $3 at Walmart and ribbon for $2. Here's what you'll need:
Picture Frame
Ribbon
Glue Gun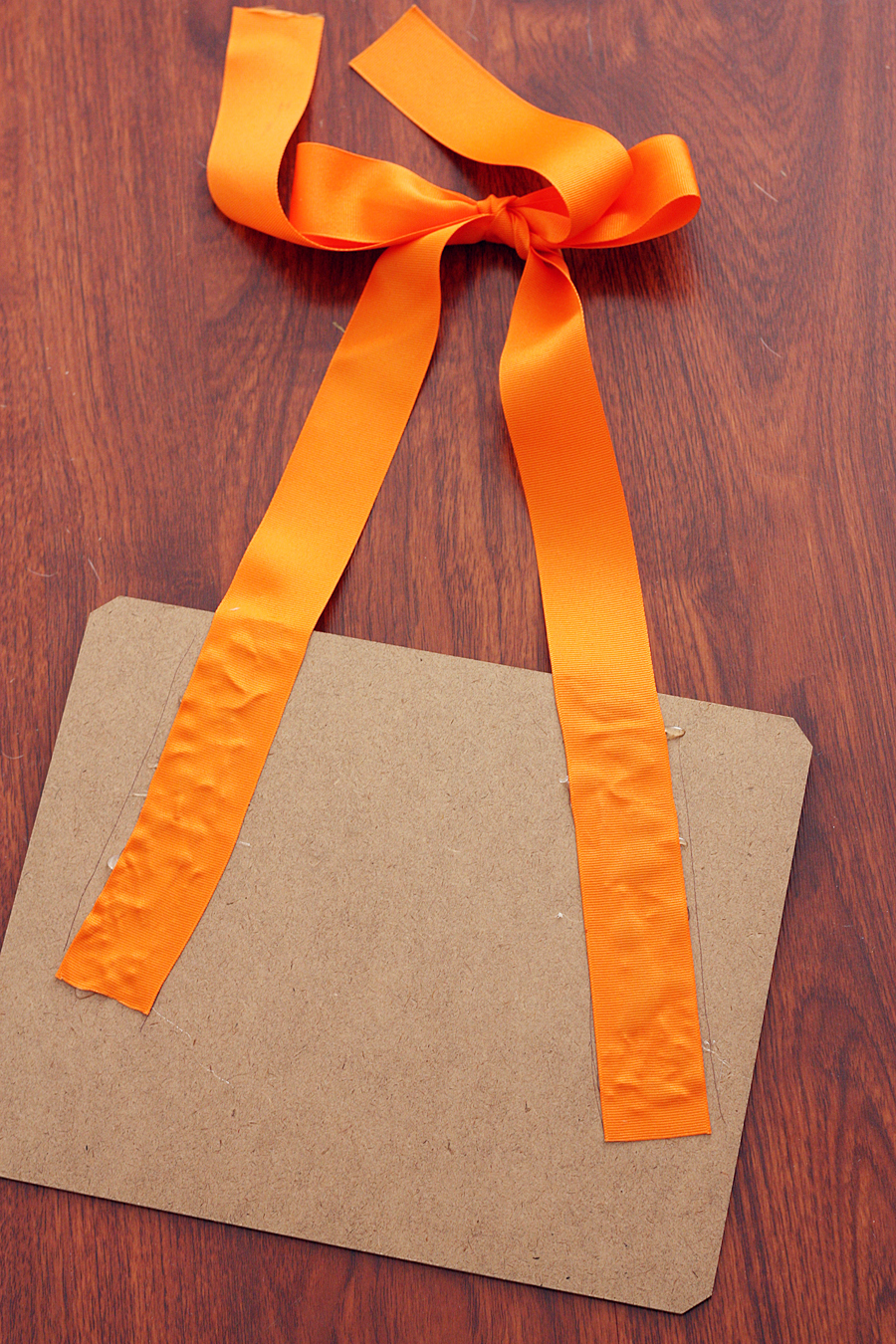 To start, you're going to want to take off the back of the picture frame so you can glue gun the ribbon to the inside of the back. I made my ribbon about 28 inches each side, and glue gunned the heck on the inside portion of the back of the picture frame (not the side that has the stand or hanging parts).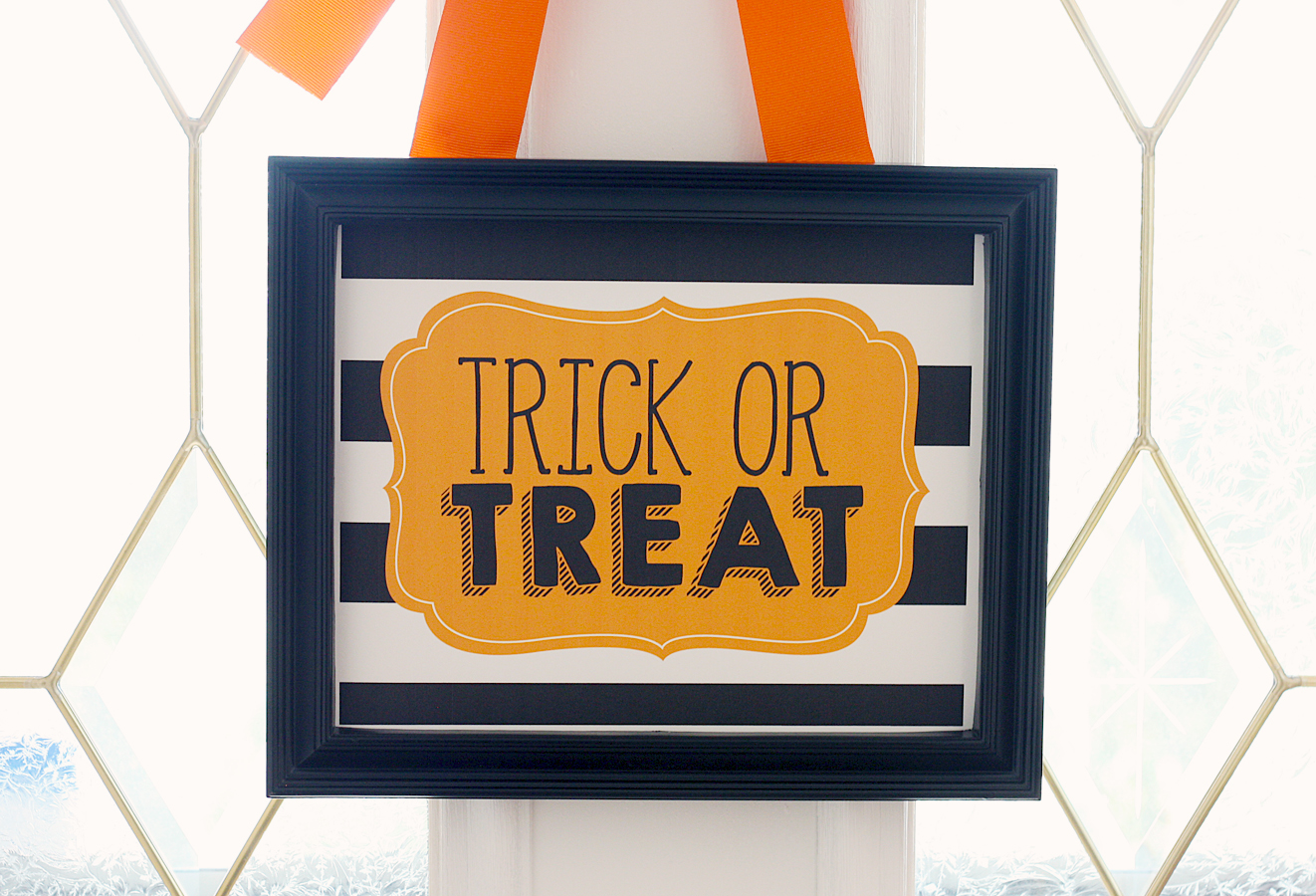 Wait for the glue to dry, insert your printables and make a bow or knot at the top of the frame and you're all done! Super easy and super cute! This will be a fun addition to your decorations!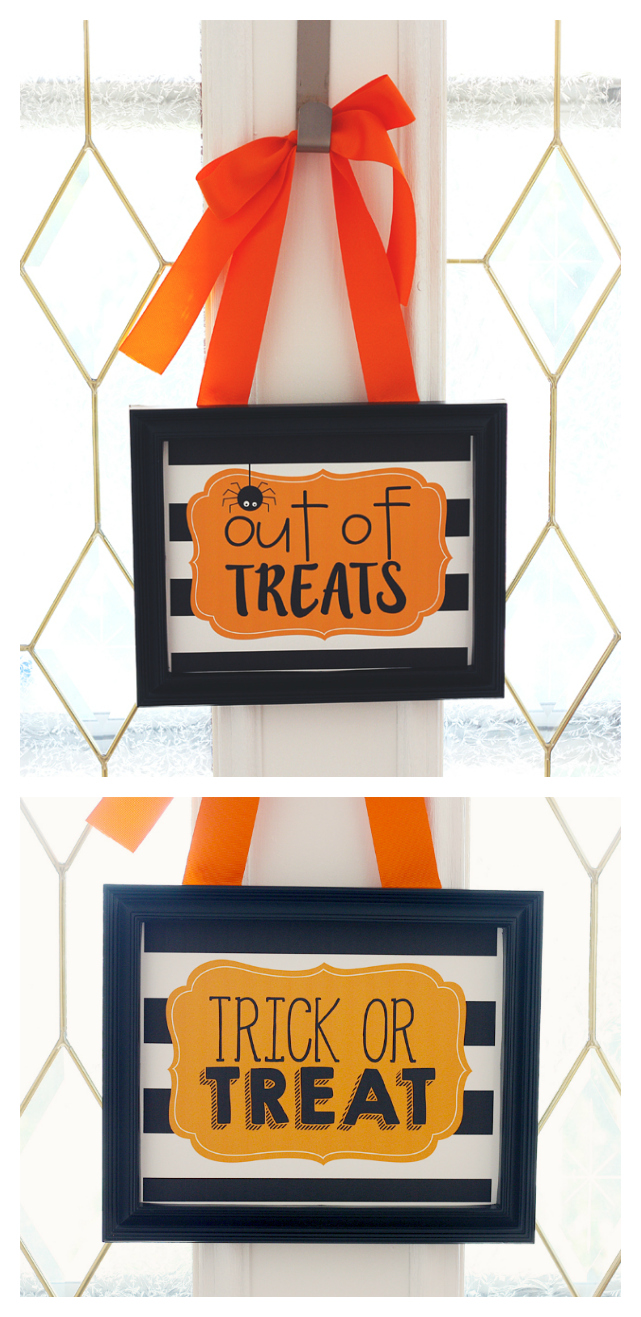 Here are a few more Halloween projects for you to check out…
Halloween Goodie Bags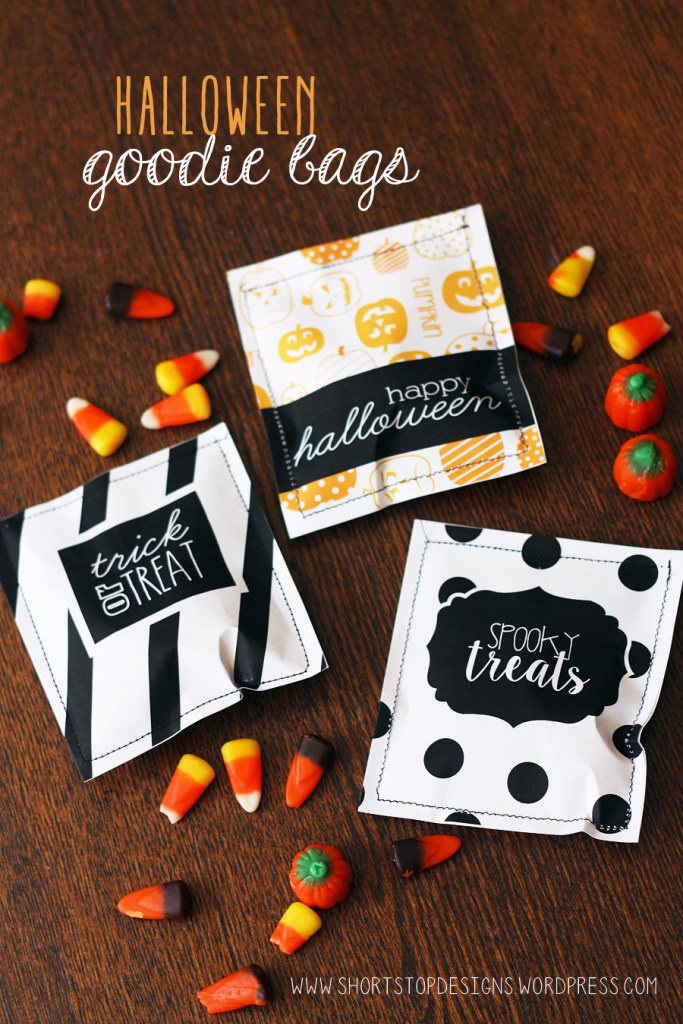 Halloween Gift Tags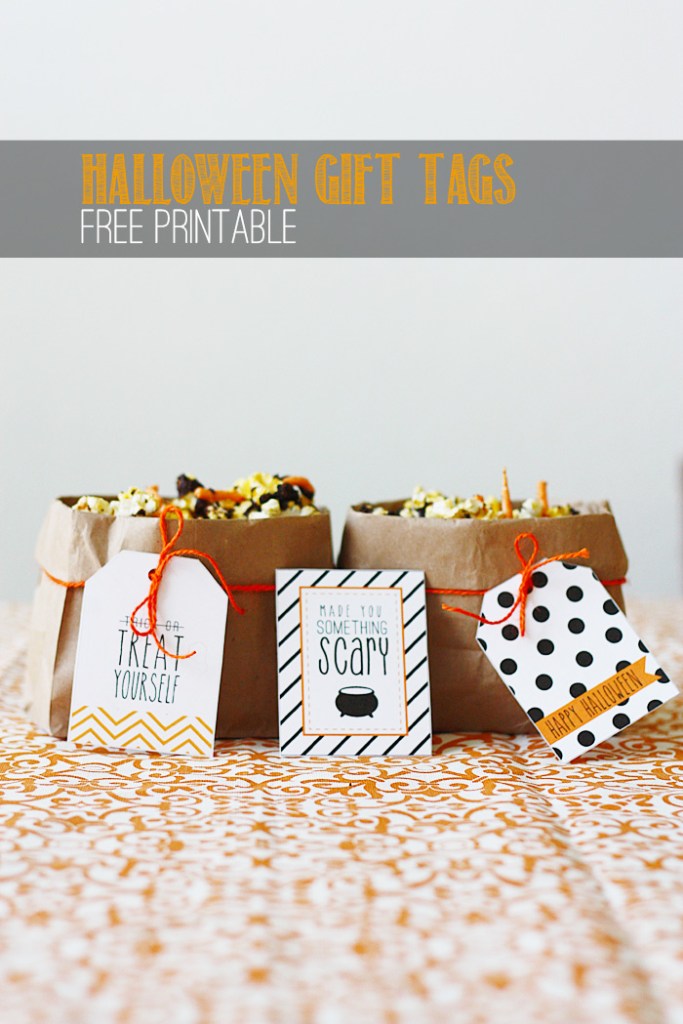 Spooky Halloween Print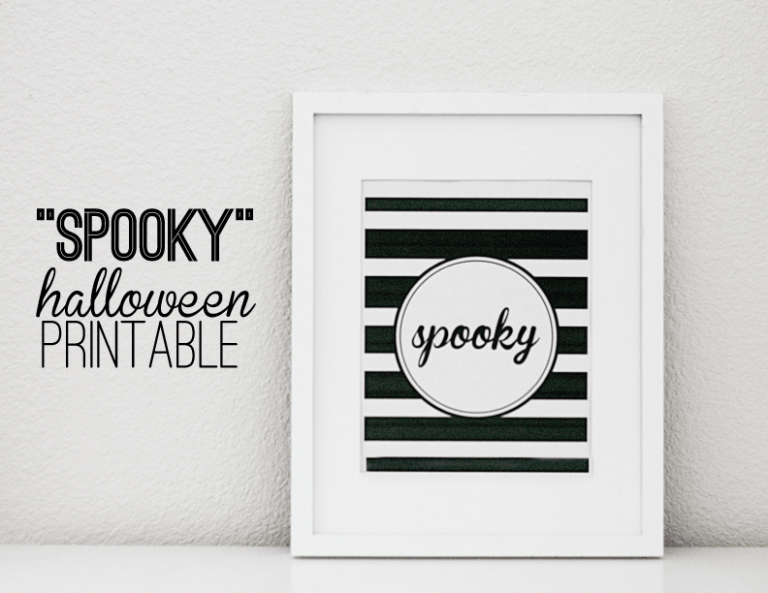 Visit Megan at her Blog : Facebook : Instagram : Pinterest : Twitter
Here are a few more great Halloween posts you can find on Eighteen25: