To say I am so excited to be featured on eighteen25 would be the understatement of the year. I mean, they're kind of a big deal!
My name is Jamie, wife to Jeremy, mommy to Stella, and creator of
I am totally and completely obsessed with interior design, so I started a blog to catalog design inspirations, diy projects, and my daily randomness!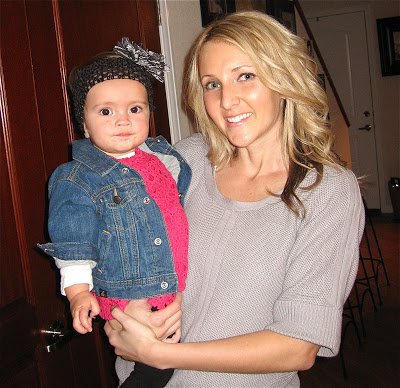 Today I am sharing two brand new, never before seen projects from my
My first project is my license plate art.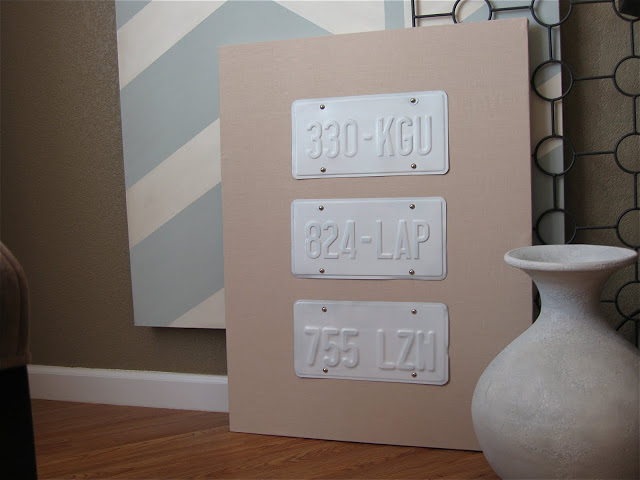 I started with a piece of particle board cut to 31×24. This was less than $7 at the hardware store. Because the overall look is very simple, I decided to cover the board with fabric to add more texture to the piece. (I wanted to cover it in burlap, but thought it would blend into my paint color. The possibilities are endless here!) I then attached my three spray-painted license plates with nickel furniture nails (less than $2),
and wah-lah!
My next little project is equally cheap and easy. This is my letter collage.
I bought a frame (with a 40% off coupon, of course) and the letters.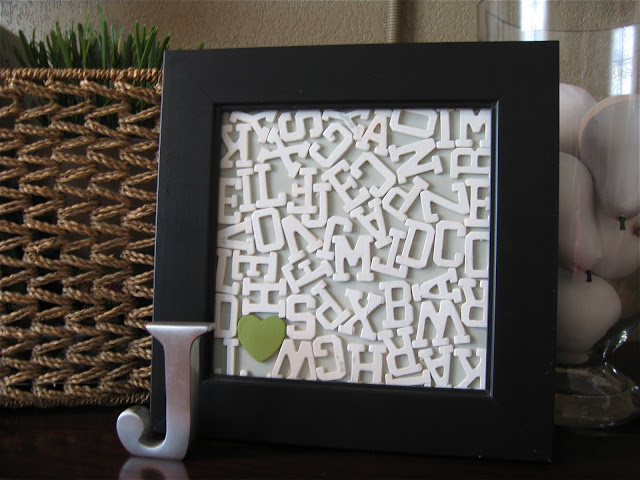 As you can see, the letters are very thin and wooden, this way they will fit under the glass in the frame. I found these letters at Hobby Lobby. I spray painted the letters white, the heart green, and my background silver sage
(my favorite color from Restoration Hardware).
Once everything dried, it was just a matter of putting the letters in place and securing the frame.
Done!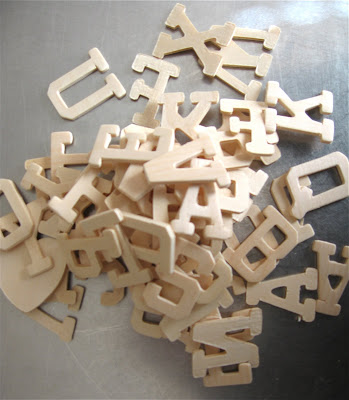 That's it!
I told you, so cheap, and so easy!
Thanks again to the eighteen25 girls for having me today!
I hope you find inspiration from these projects!
………………………………………
thank you so much jamie for being our guest today!
we love both of these projects so much…. and we are most definitely inspired by them!
we hope everyone looking for a little home decorating eye candy will head over and check out
be sure to say hi while you are over there!!