the fourth of july is just around the corner. which is kind of a shock to me. that was fast.
i think the snaps… pops… whatever you want to call them, have always been my favorite. just when you think you're all out, you find one laying on the ground that hadn't yet snapped.
are you having a fourth of july get-together? would you like a fun little handout for your guests?
i've put together two different projects for those snaps.
first project… toppers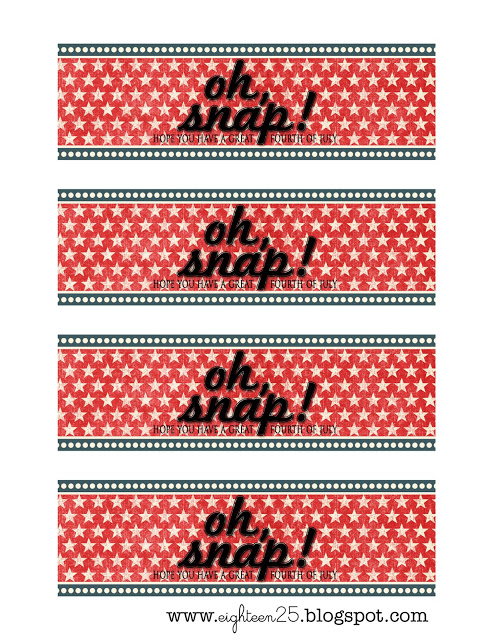 [one]  fill a snack size ziploc bag with three bags of snaps.
[two]  trim a black sheet of cardstock to 4.5″ x 7″, then fold in half so that it measures 2.25″ x 7″.
[three]  staple that onto the top of your filled ziploc bag.
[four]  cut out your 2″ x 6″ topper and attach to the front of your black cardstock.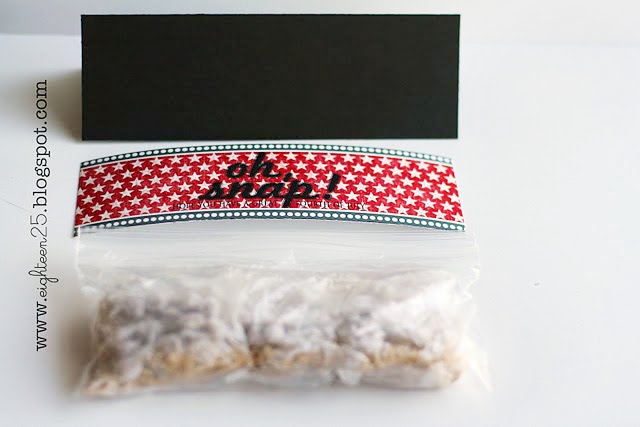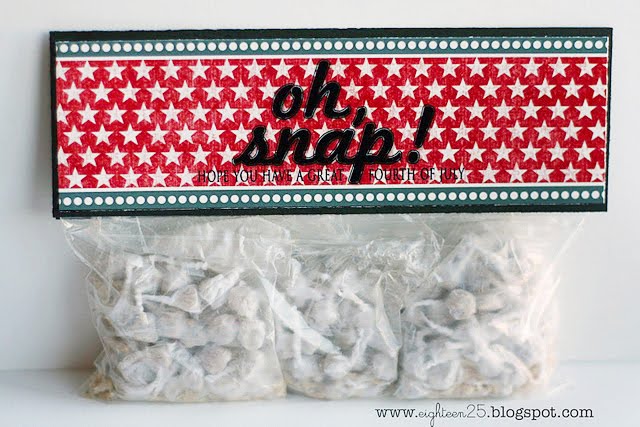 second project… tags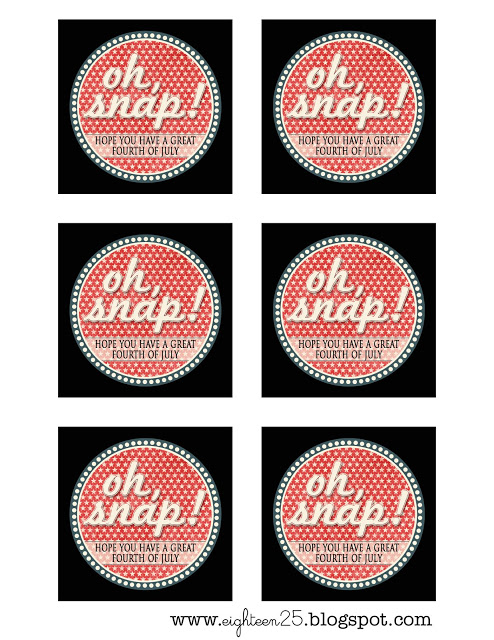 [one]  trim a black sheet of cardstock just a tad smaller than your four pack box of snaps (found at wal-mart).
[two]  trim a black patterned paper about a 1/4″ smaller than your black sheet.
[three]  trim a piece of red cardstock about 3″ x 3″.
[four]  attach the papers and your 3″ tag to the snaps box.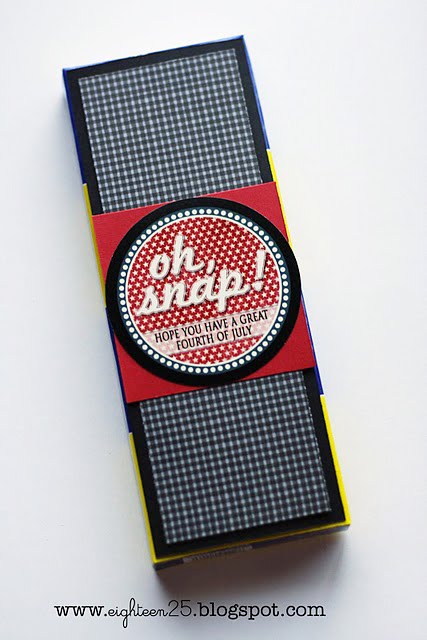 (credits: the red star digital paper used on the tags and topper came from
HERE
)