Hello friends! Mandy from Mandy Ford Art & Illustration back with a happy printable for you today!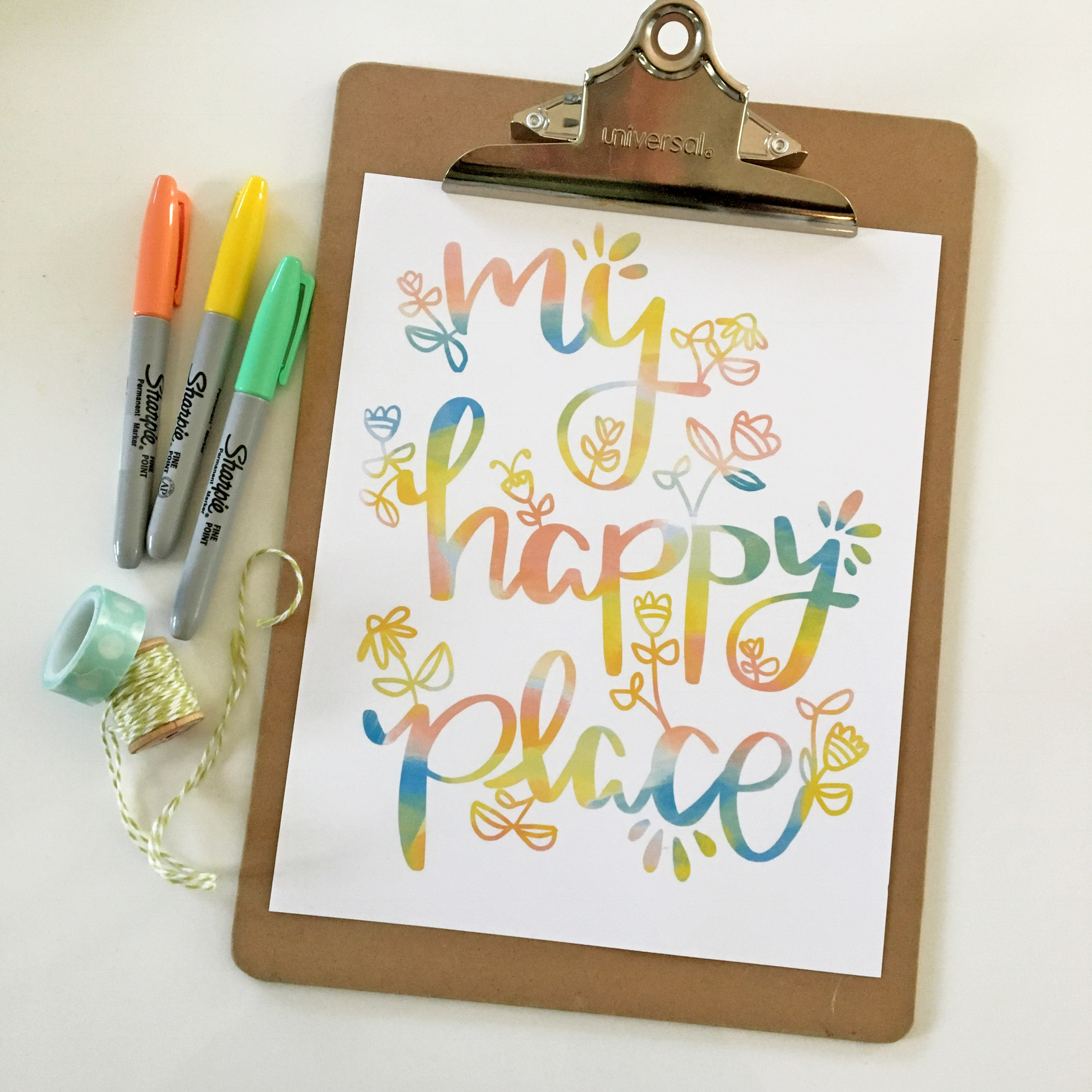 Has the perfect spring weather hit where you live yet? Here in Indiana it has been absolutely gorgeous! We have the windows open, cool breezes blowing through the house, the flowers and trees are blooming… it all makes me ridiculously happy! And also inspires me to pull out everything spring hued around the house. 
With that in mind, I decided to create a printable we can add to our spring decor!
With a mix of fresh colors and sweet florals, this message is sure to cheer up your happy place…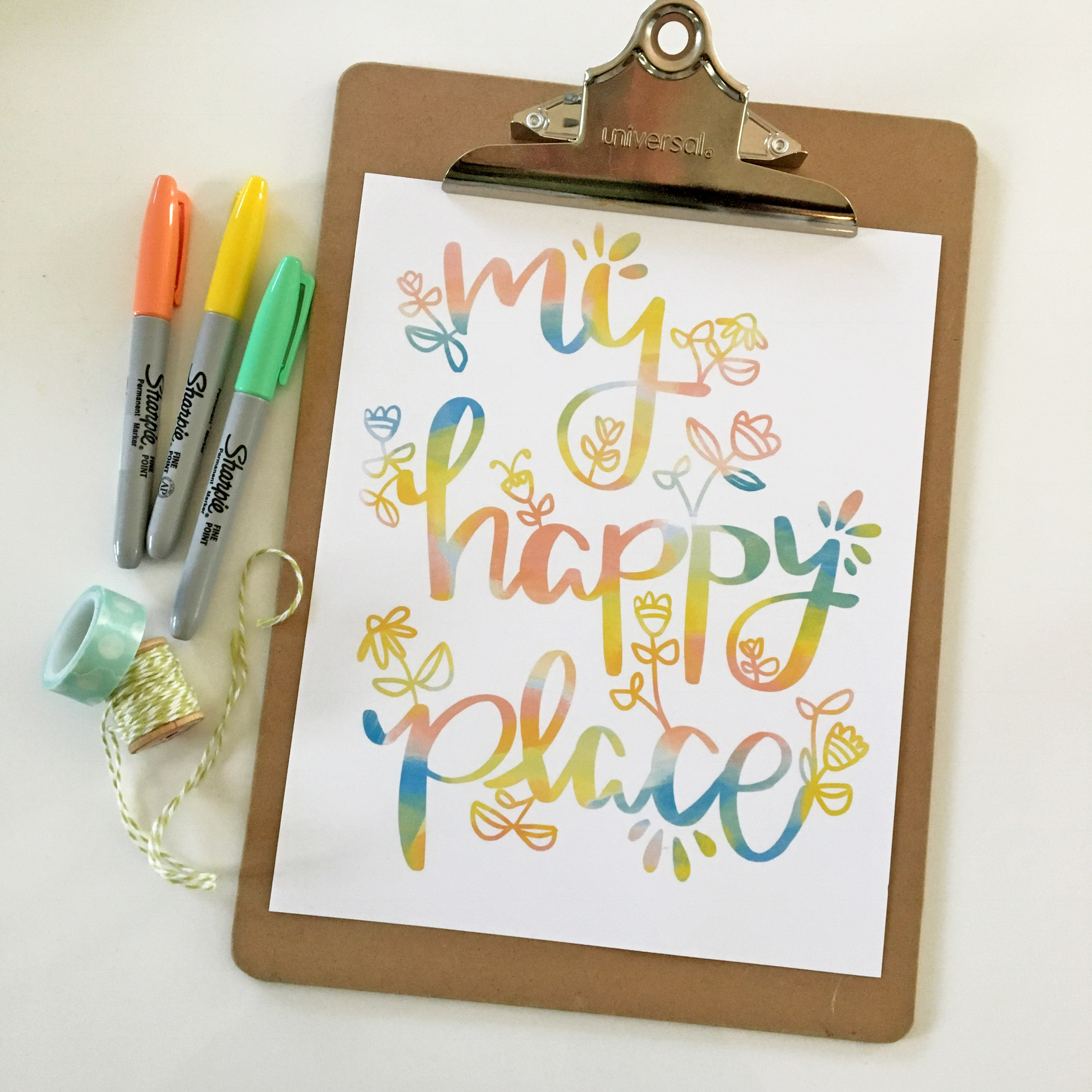 DOWNLOAD your My Happy Place Print HERE. *For Personal Use Only
Which, if you are a mom like me, might just be the bathroom or closet… let's be honest. #momlife
So here's to spring weather, cheerful colors, and happy places!
And for more art to perk you up, you can follow me over on Instagram at @mandyfordart.
Cheers!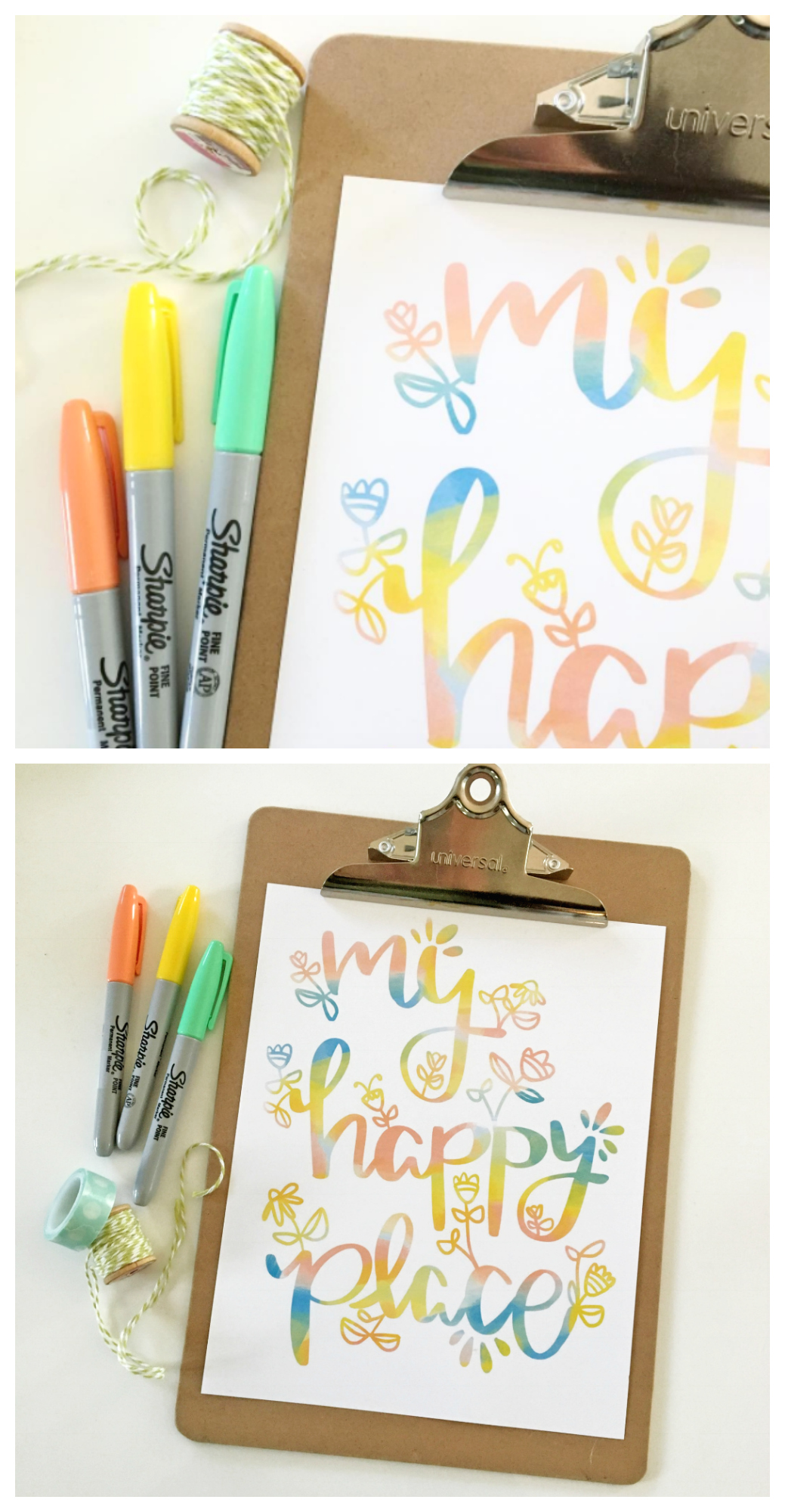 Here are some more great prints for your home: