I love the time and effort teachers put into making their classrooms fun and comfortable for the students. Why not surprise them with some classroom art for Teacher Appreciation Week this year! I just love these brand new Classroom Sweet Classroom prints. They would look great in any classroom and are a fairly inexpensive gift.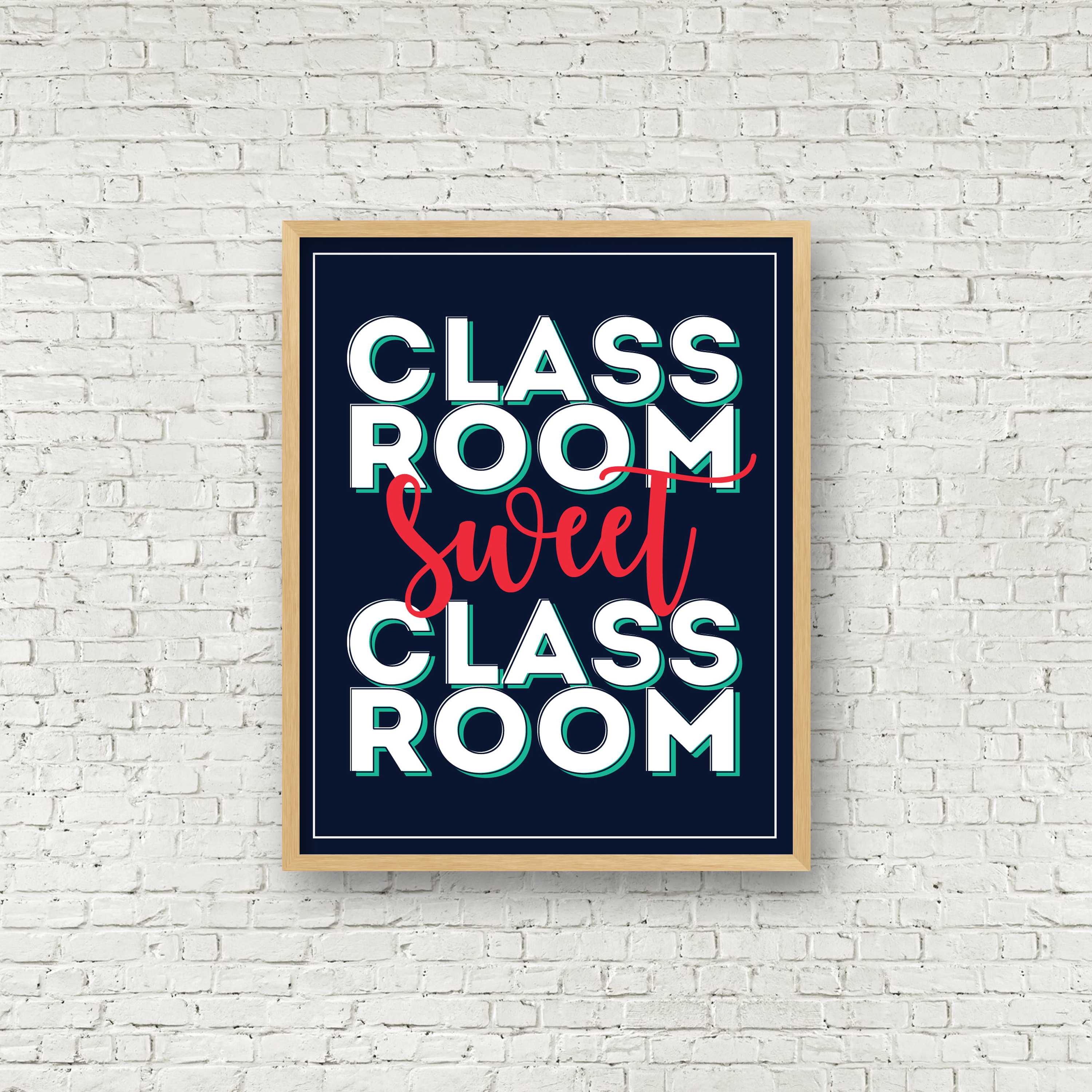 We have three fun color combos to choose from and they can be printed as 16×20 or 8×10's. Which one do you like best?
Download them here: (For Personal Use ONLY)
We like to print stuff like this at Costco. It's affordable and it's usually ready within an hour. You of course could print it from home if you have a nice printer or any photo center that you like to use.
We usually shop for our frames at places like Michaels, Hobby Lobby or Aaron Brothers. They usually have 40-50% off coupons you can use at these stores and you can usually get a really nice 16×20 frame for about $10!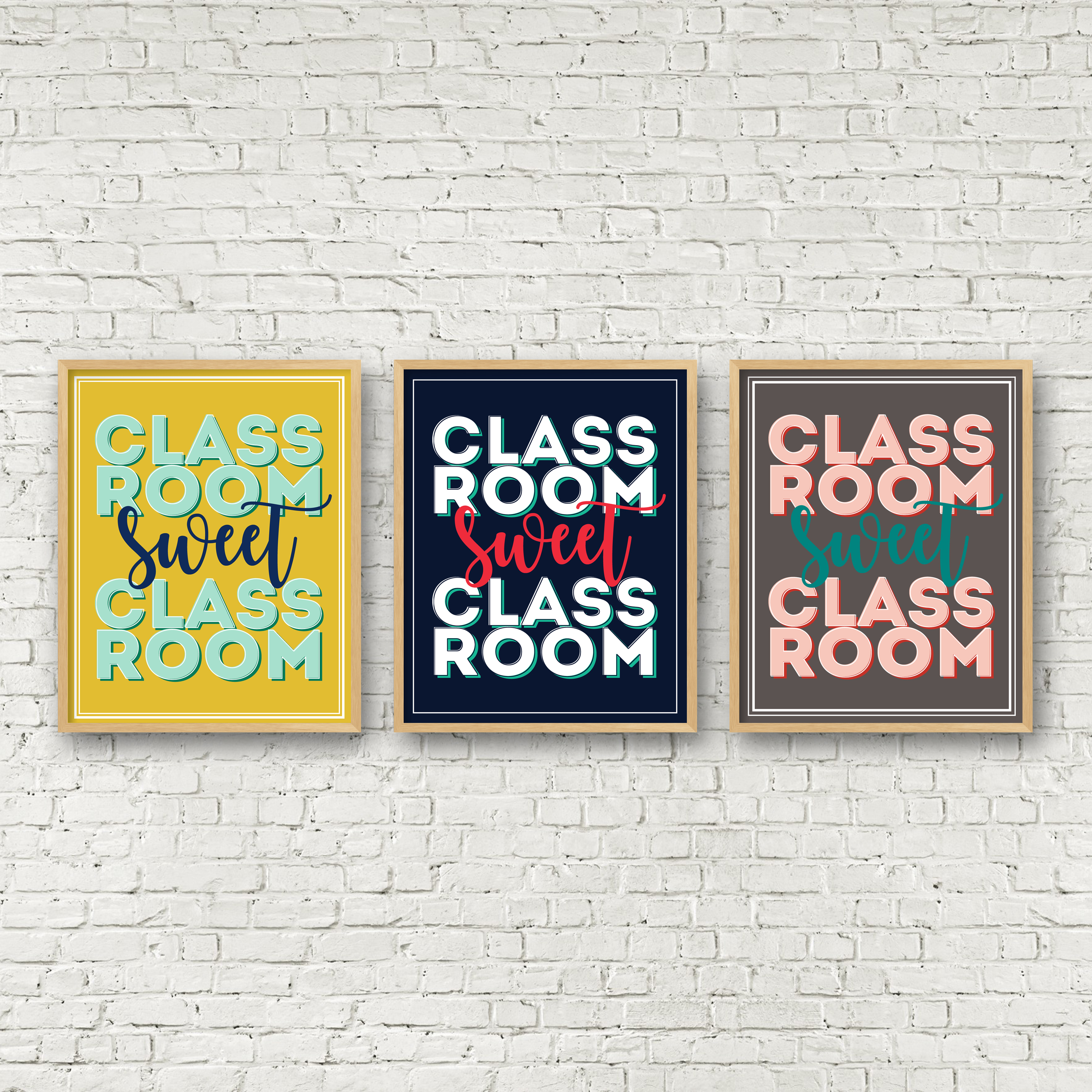 Whatever you decide to do for your teacher, make it special. It can even be as simple as a handwritten note from your child. I think the important part is just letting them know you appreciate all the time and energy they put into teaching your son or daughter. A simple Thank You goes a long way. 🙂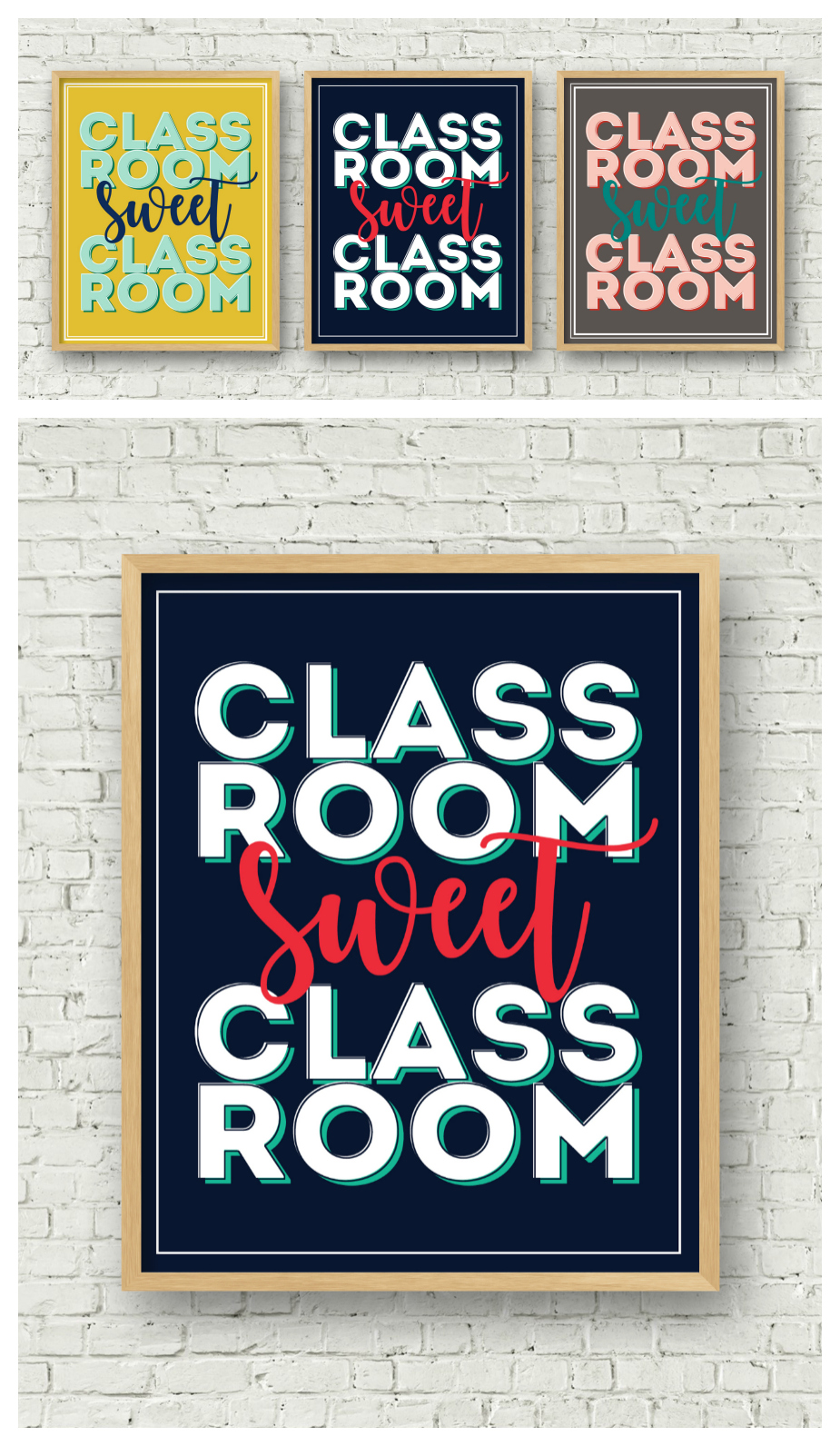 Here are some more great Teacher Appreciation Gift ideas you can find on Eighteen25: