Our Mom likes her chocolate frozen… the color white… sleepovers with her grandkids… and working in the yard. She would freeze pineapple tidbits to satisfy her cravings when she was pregnant and loved to play co-ed softball any day of the week. Of six kids, she is the second oldest (the oldest girl). So, the majority of holiday parties were hosted by Mom at our house when we were growing up. Some of the recipes she used back then, she is still using now. (because we've voted them "keepers" – like her Oatmeal Chocolate Chip Cookies) But, she has some new ones that we would like to keep for years to come too… like this Pumpkin Bread.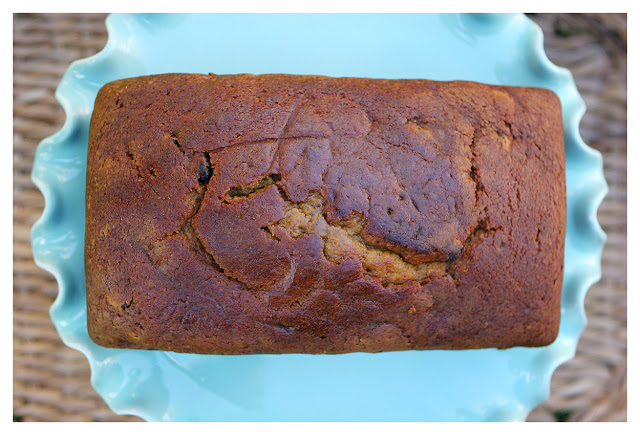 mom's pumpkin bread
(this recipe makes either 2 large loaves or 8 mini loaves)
3 cups sugar
3 1/2 cups flour
2 t. soda
1/2 t. nutmeg
1 1/2 t. cinnamon
1/2 t. cloves
1 1/2 t. salt
4 eggs
1 cup oil
2/3 cup cold water
2 cups pumpkin
1 cup chocolate chips (optional, but recommended)
Bake at 350 degrees. If using a large loaf pan, bake for about an hour. And, if using mini loaf pans, bake for about 40 minutes. Poke a toothpick in the center of your loaf, when it comes out clean, it's done.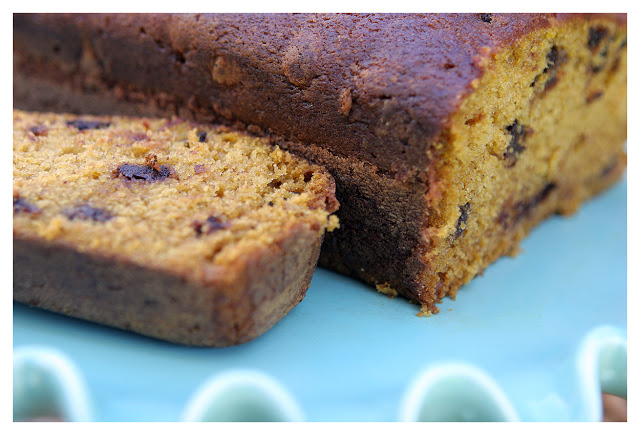 and here's some cuteness to go with all of this yumminess…