One week till Christmas.
Can this really be right?  🙂
Well if your kids are home from school like ours are… maybe you are looking for a craft to try with them. These are the mini works of art we shared over at
Ucreate with Kids.
Maybe you'll give them a try if you haven't already!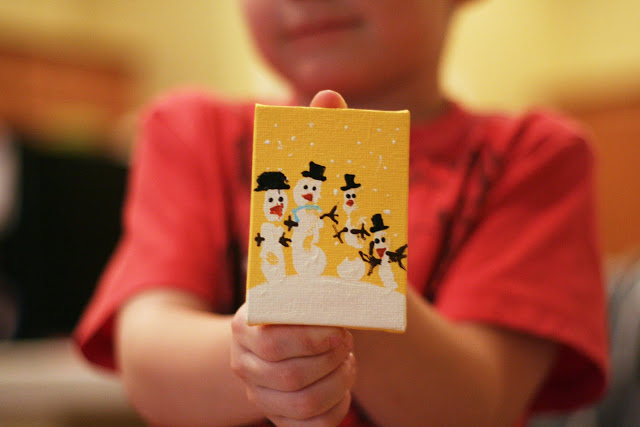 hand print snowman ornaments
When my oldest was in second grade (she's in 6th now) she made the cutest little ornament with her hand print. It was my favorite. Until it got broken. Thank goodness I got a picture of it.
We thought it would be fun to take that same idea and put it on a canvas. (Like a little work of art) And each year have the kids make a new one to see how their little hands have grown.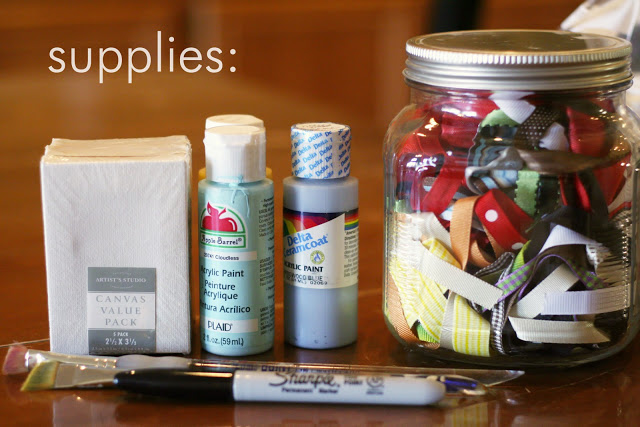 What you'll need:
2.5 x 3.5 white canvases (we bought a pack of 5 at Aaron Brothers)
acrylic paints
ribbon
paintbrushes
a fine tipped sharpie
and toothpicks (not pictured)
*********
first step: paint your canvas and let dry.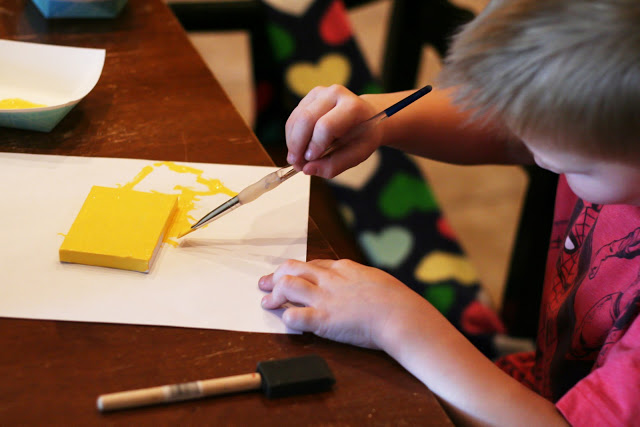 second step: lay your child's hand in white paint and then press it onto the canvas. paint across the bottom of each little "snowman" to give them some ground to stand on.

third step: using the toothpicks… they can paint on eyes, carrot noses, hats, mouths, twig arms, scarves and if you want… snow.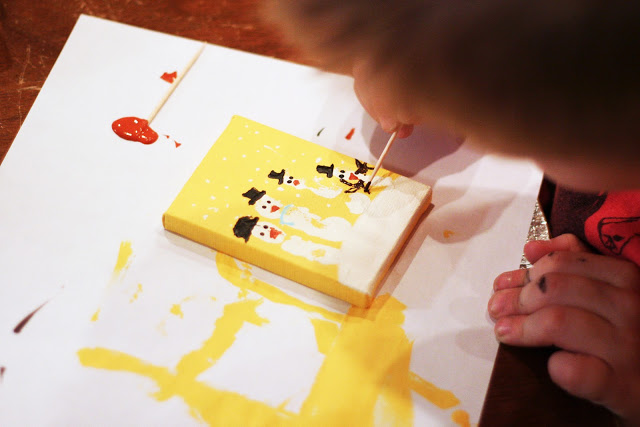 fourth step:
after they're dry… hot glue a piece of ribbon onto the back so you can hang it on the tree. and don't forget to write their name and date back there too with a sharpie.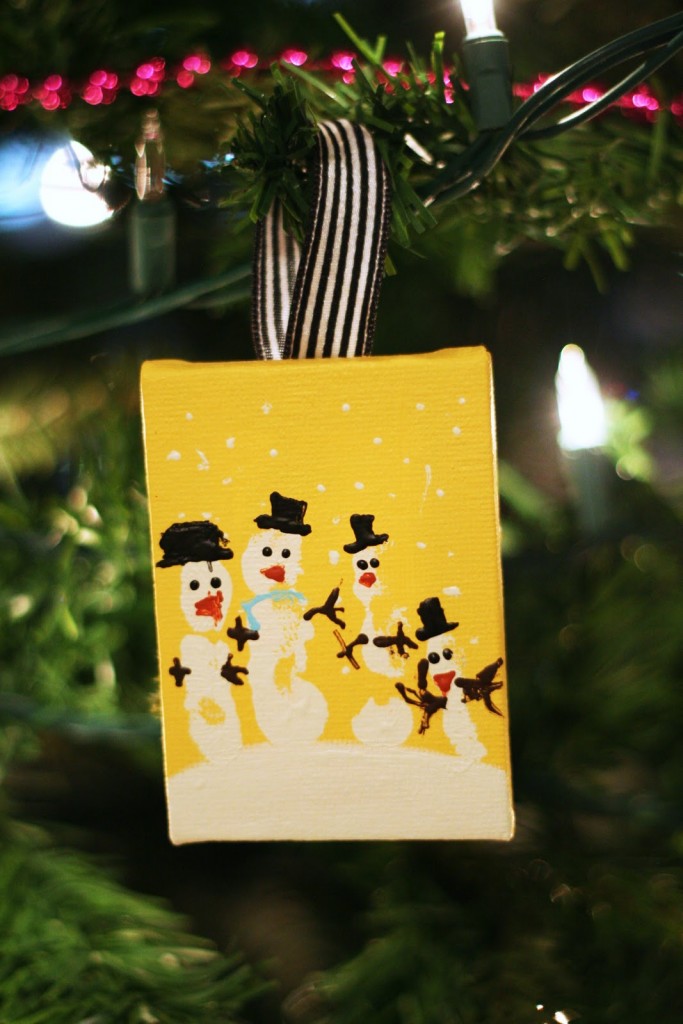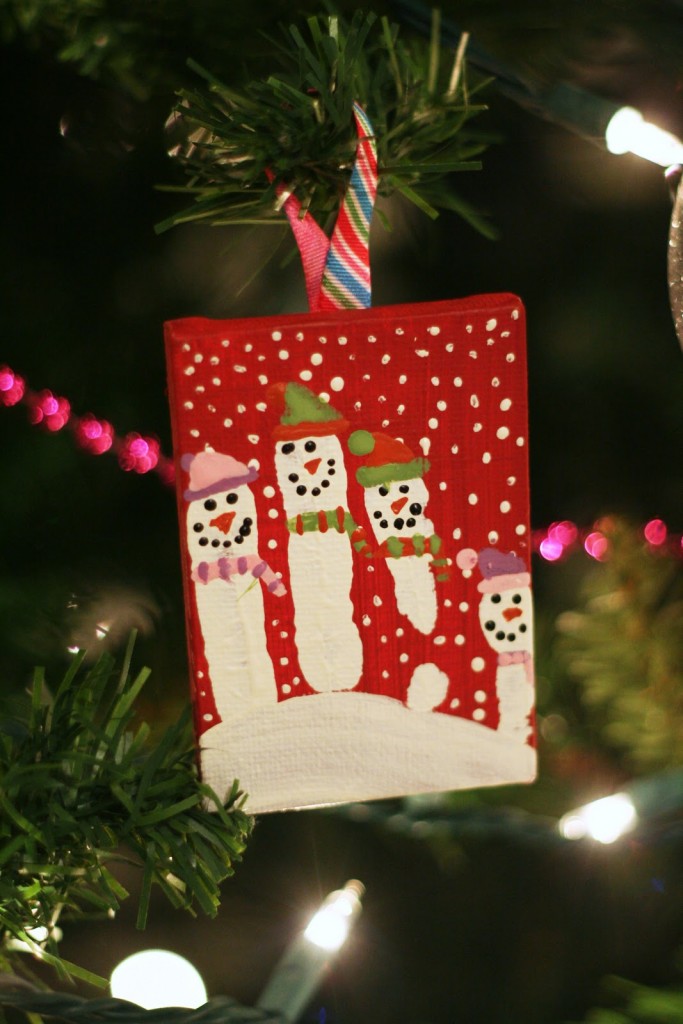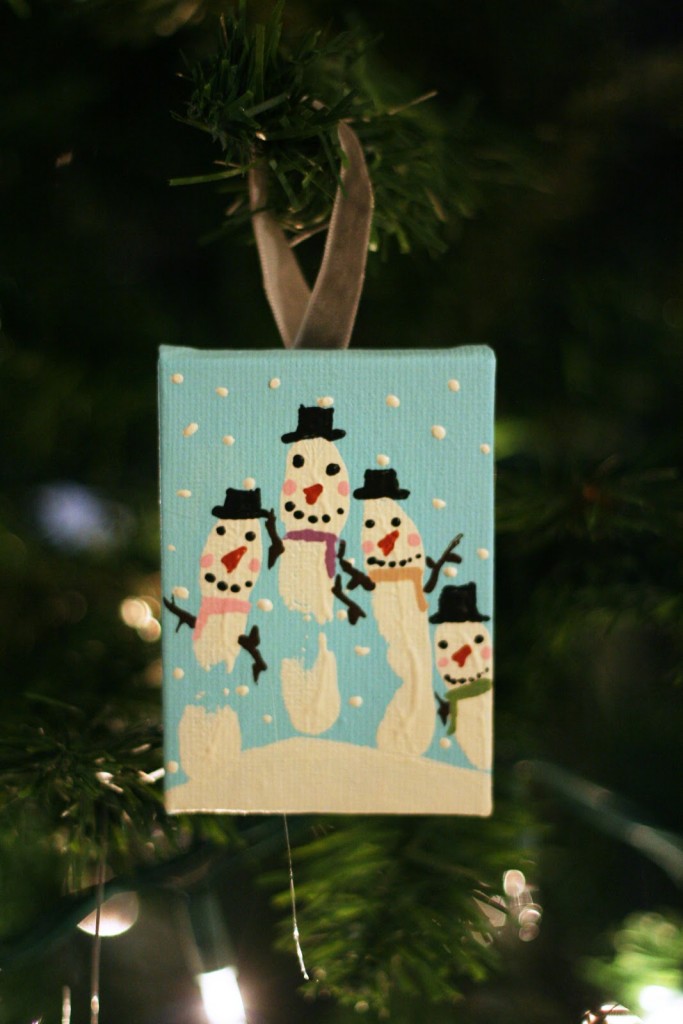 I have a really hard time letting my kids do crafts all by themselves. 😉 But I LOVE how these turned out. Each one is cute in it's own way.