Hey 1825ers! We're back for our favorite series in the history of ever and just thrilled to officially kick off all things HALLOWEEN! We are twin sisters Kelli + Kristi of Lolly Jane, our eclectic DIY/craft blog, and are sharing our first spooky project of the season… our Halloween Hoop Wreath!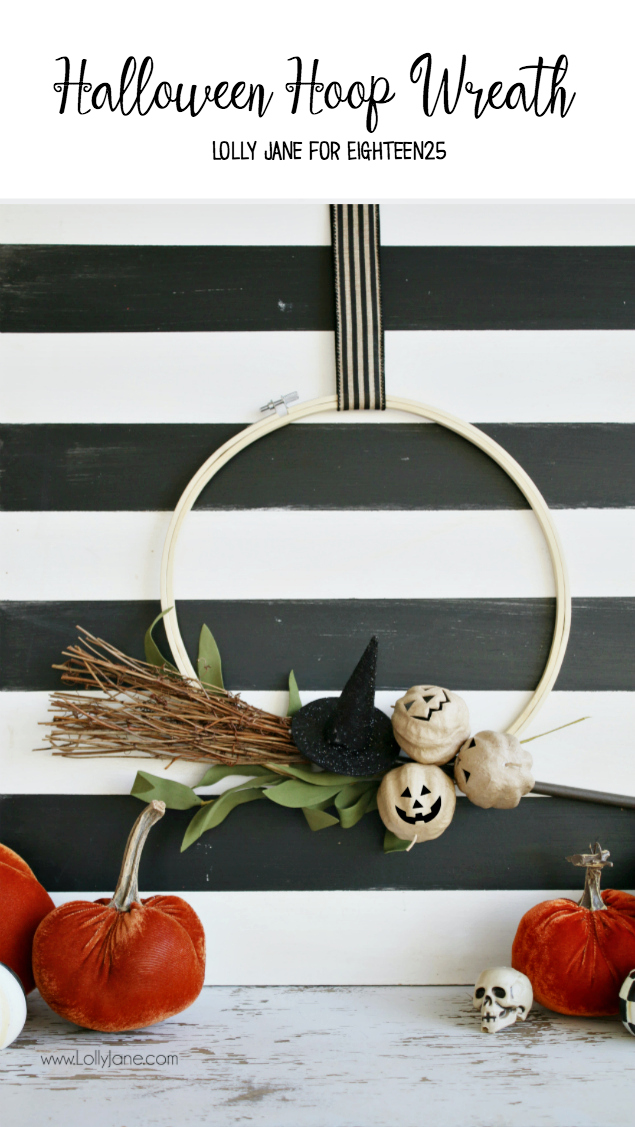 Making this cutie was SO easy and definitely a kid-friendly craft… hot glue optional!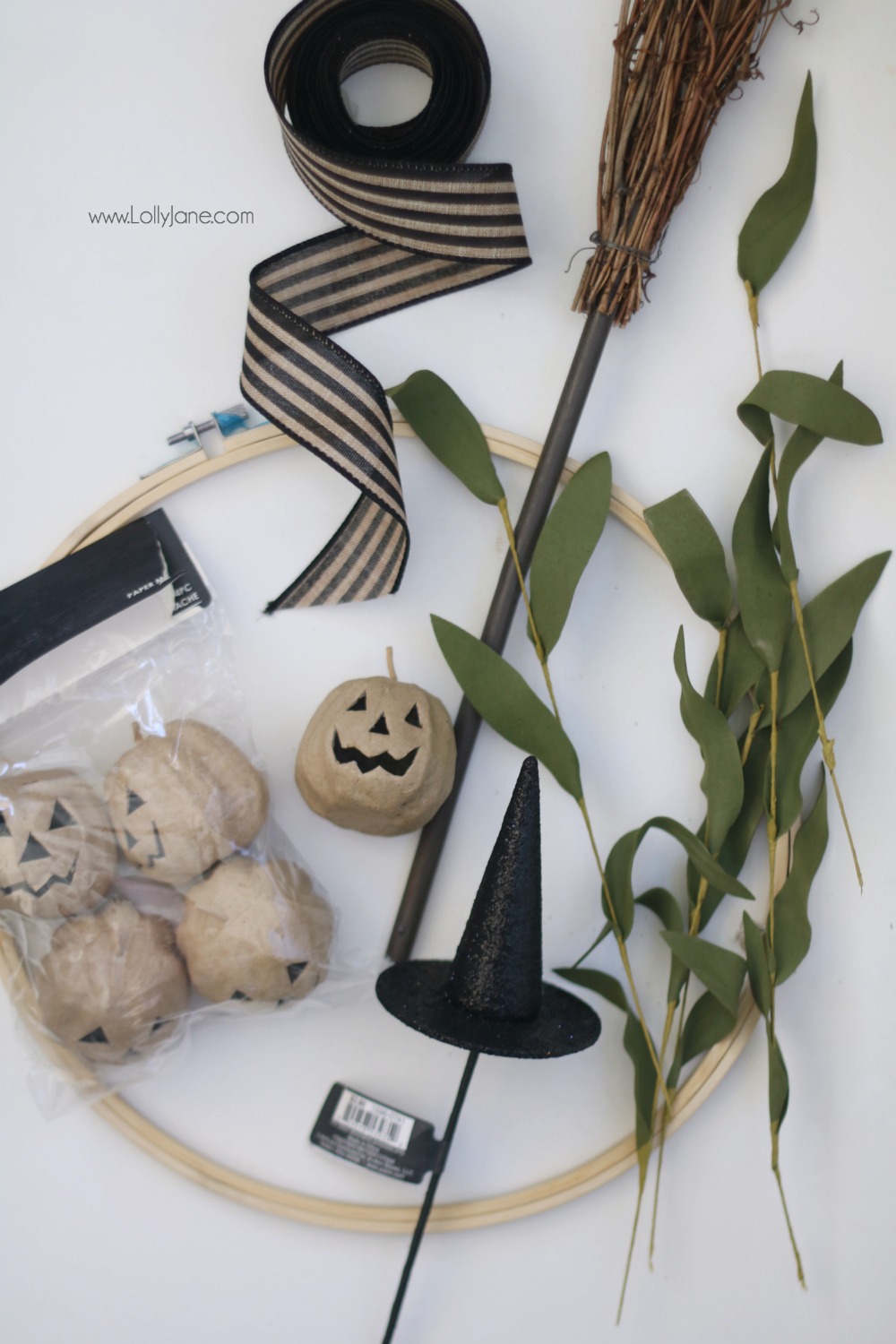 To make this you'll need:
14″ Embroidery Hoop
Faux Greenery
Witch Hat
Mini Faux Pumpkins
Witch Broom
Ribbon
Yarn or Floral wire
Hot Glue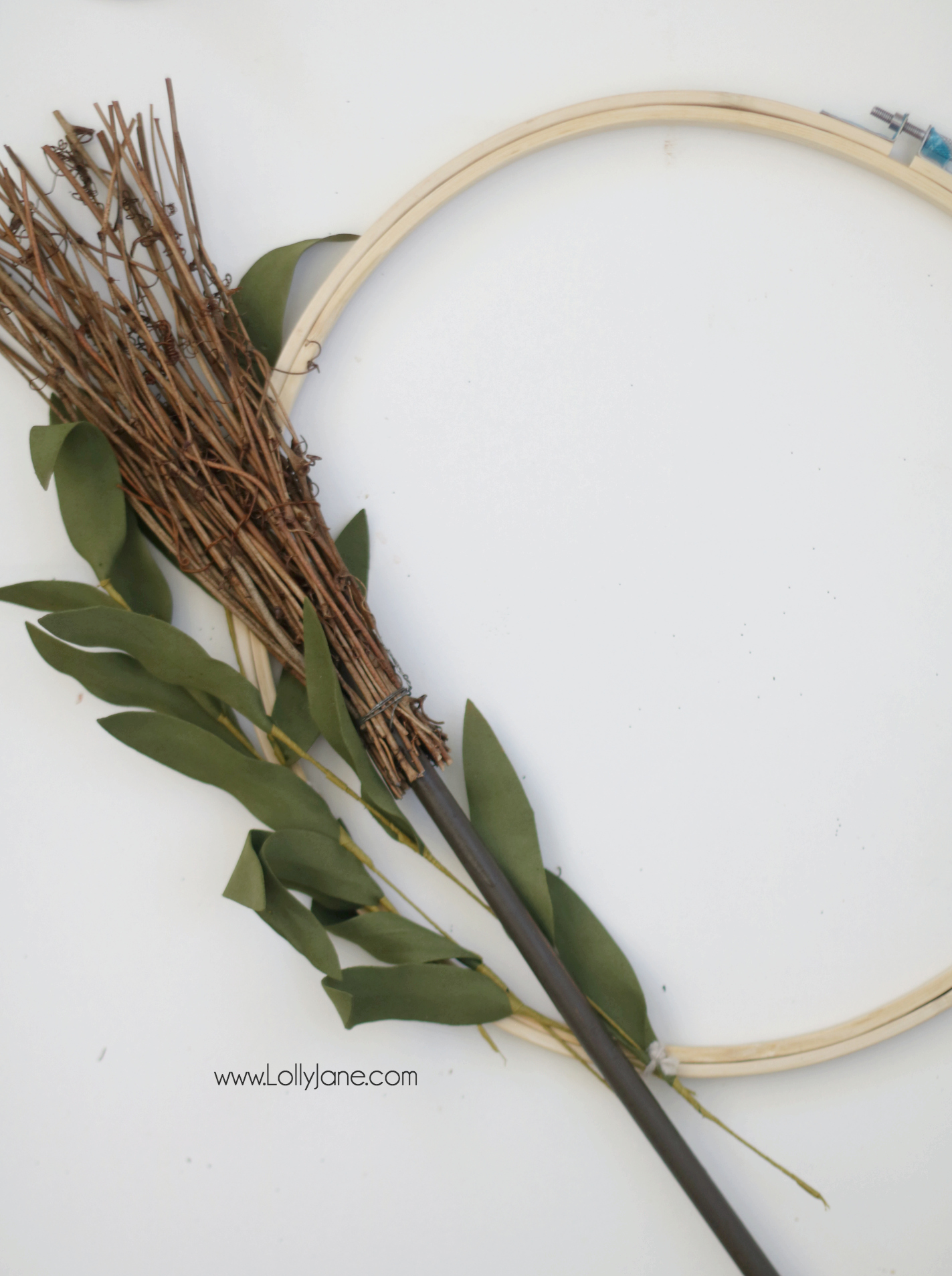 There are only a handful of simple steps to put the hoop wreath together:
Place leaves on one side of the hoop and secure with yarn or wire.
Place witch broom over leaves and secure with yarn or wire.
Hot glue yarn to witch hat + pumpkins and tie over the broom.
Hang with ribbon.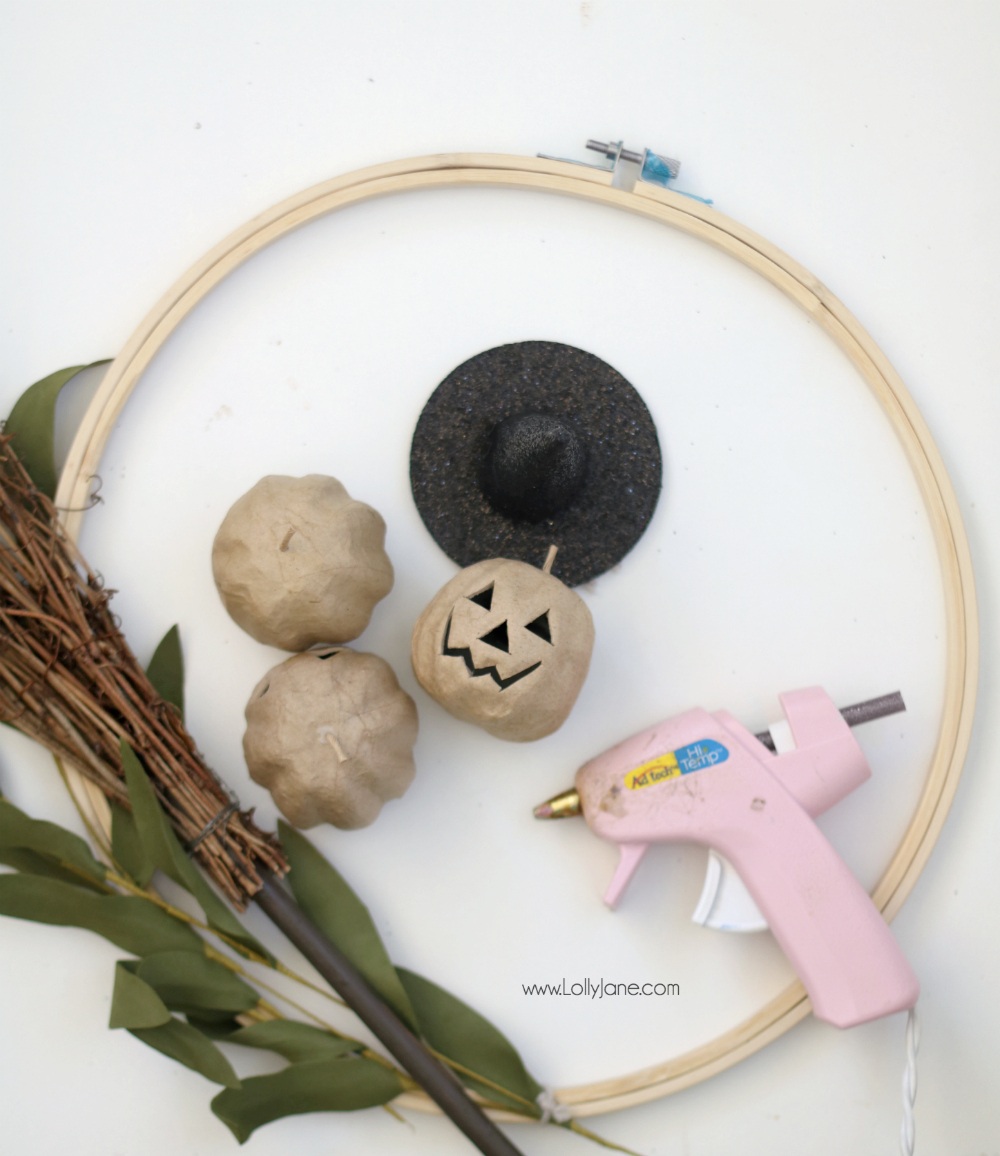 Step 5 is to enjoy your seriously easy new Halloween decor 'cause that is really it! In under 10 minutes and under $15 you can have your own Halloween wreath. Score!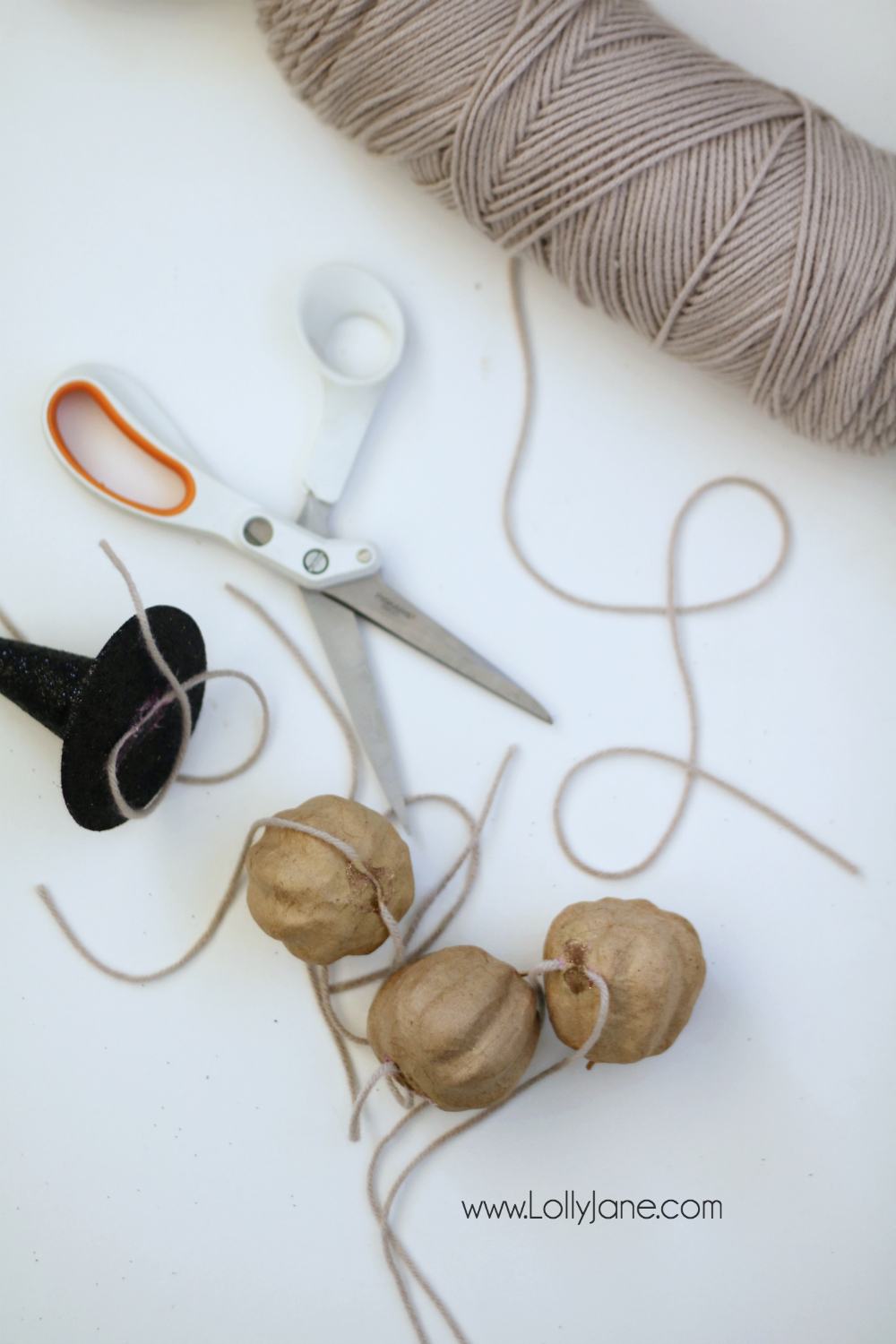 Note: There is an option to poke holes through the pumpkins or hot glue directly onto the broom but this seemed more secure and long term. 😉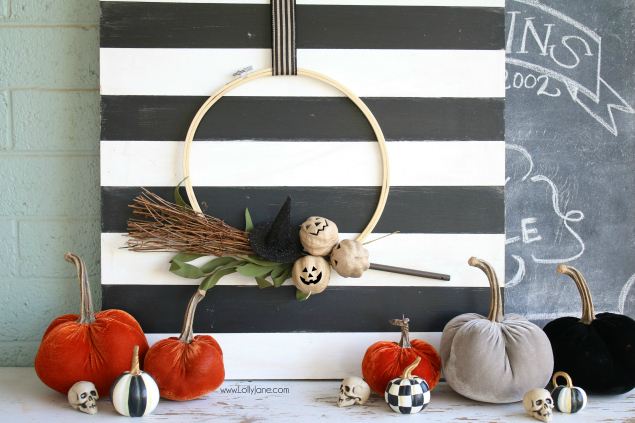 We hung our new Halloween hoop wreath over a striped black & white sign to welcome guests into my home but you can also hang directly on the door.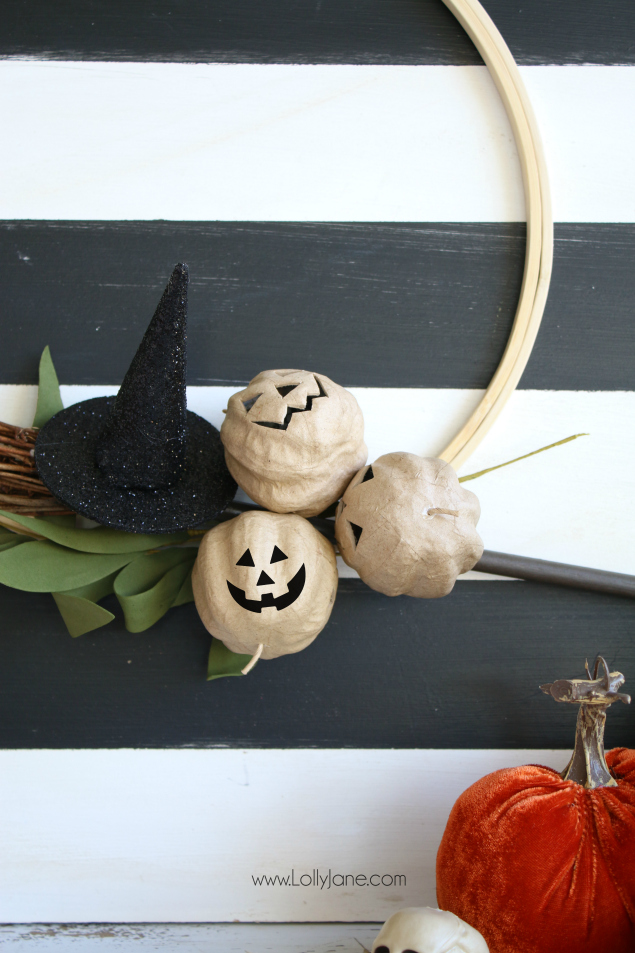 Just wook at those widdle pumpkin faces! I die!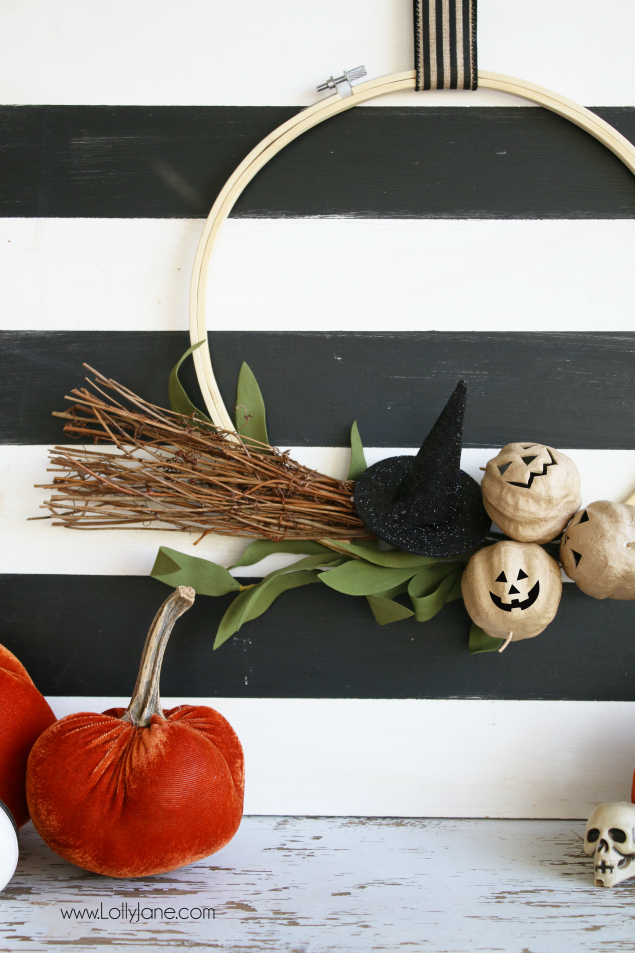 We picked up all of our supplies from our local hobby store but have used these jack-o-lantern paper mâché pumpkins for the last few seasons and stock up because they're the perfect size to pile and are so versatile!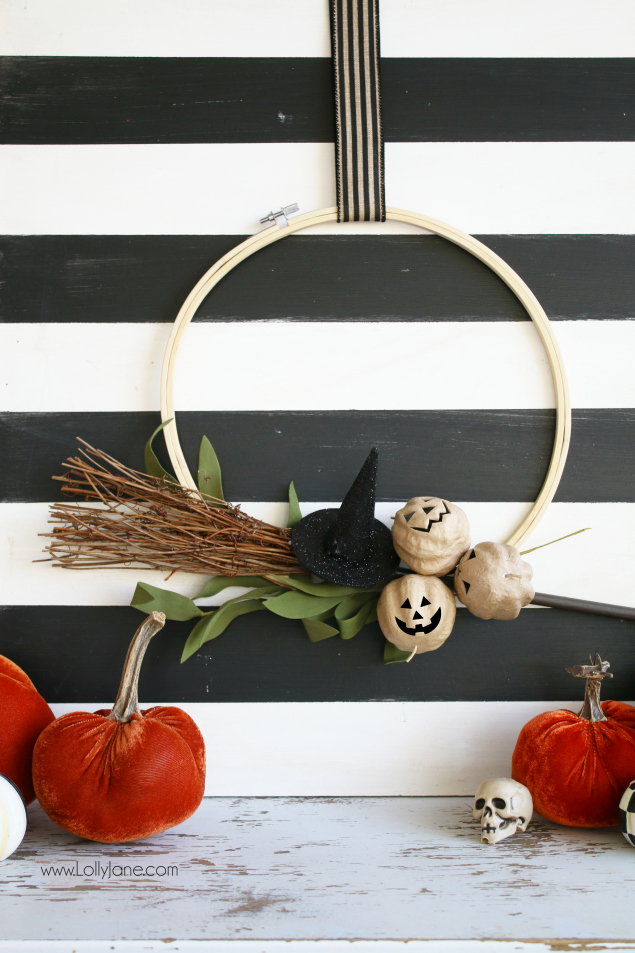 Hope you enjoyed this easy project!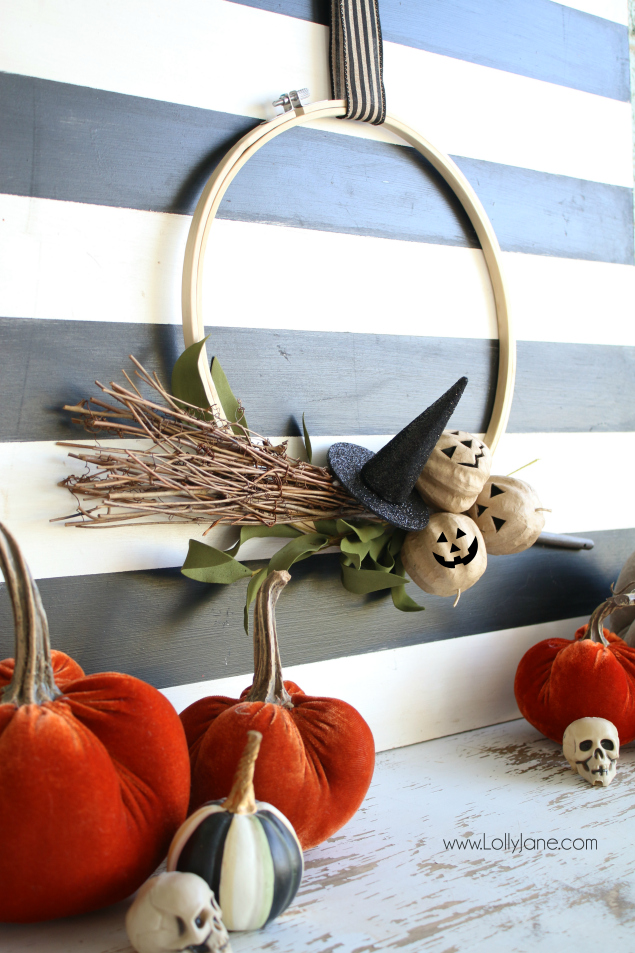 We have loads of other fun Halloween ideas from crafts to DIY's to yummy desserts and free printables like our MacBeth inspired quote we shared for last year's Spooktacular September post,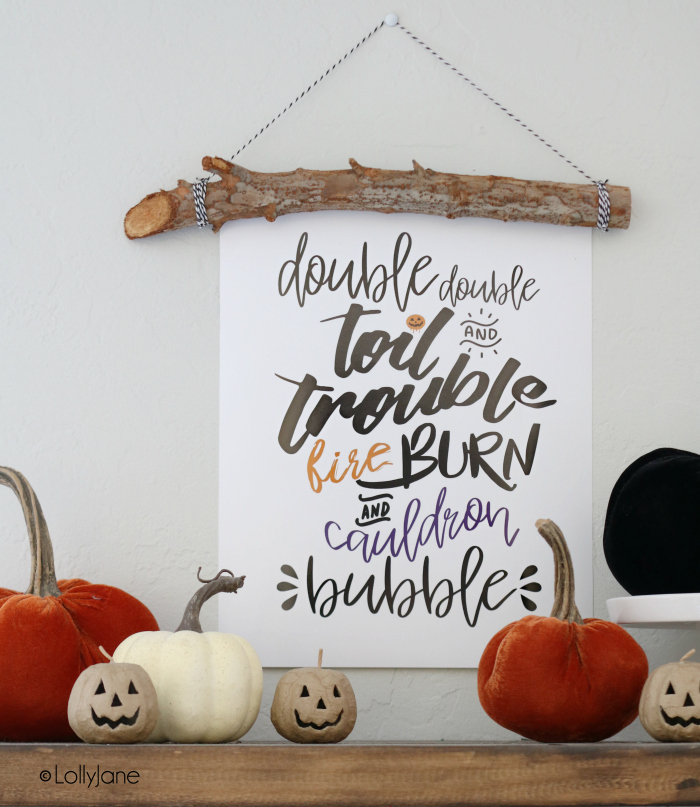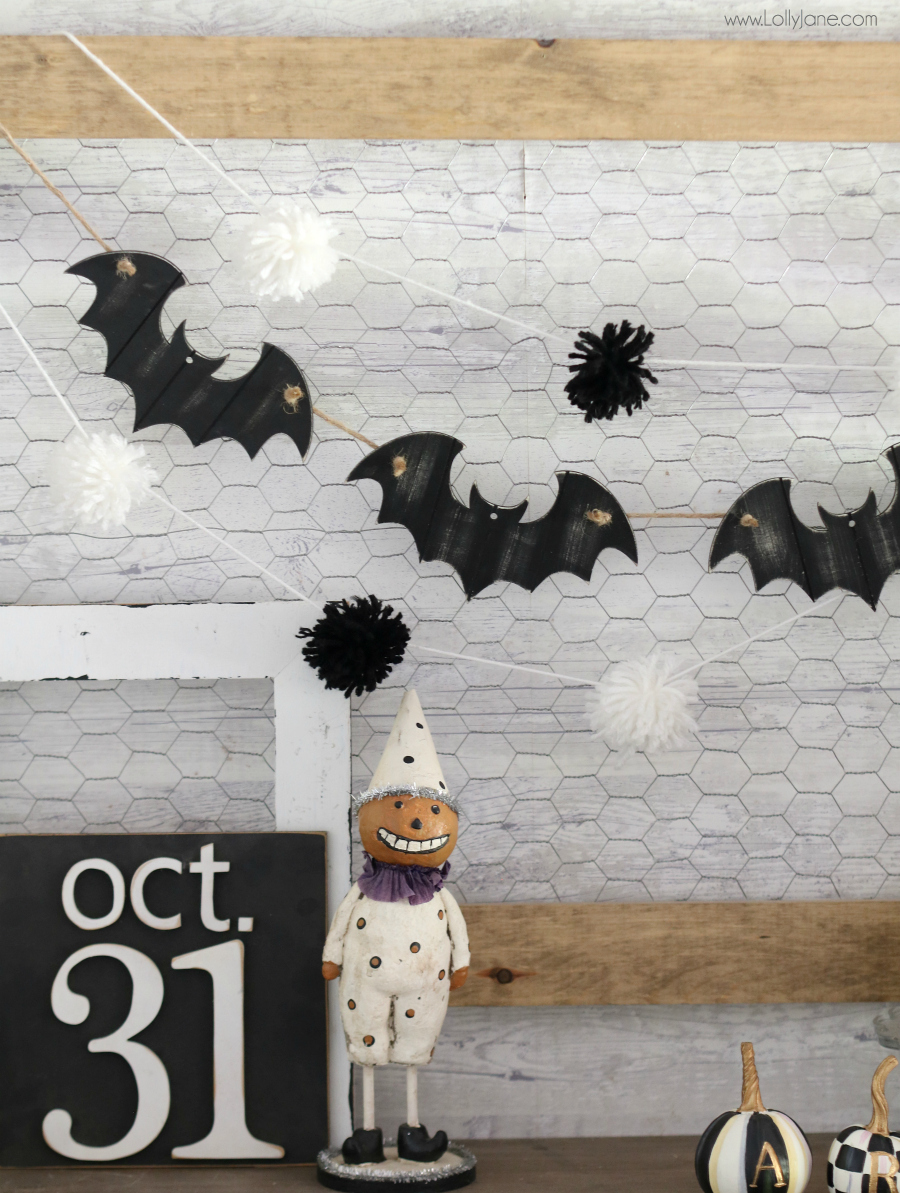 A big thanks to our favorite sister duo Jen & Jodie for having us get our creep on for the series! Happy Halloween!

Follow along with Kristi and Kelli on their BLOG | INSTAGRAM | FACEBOOK | PINTEREST
Here are a few more fun Halloween ideas to check out: