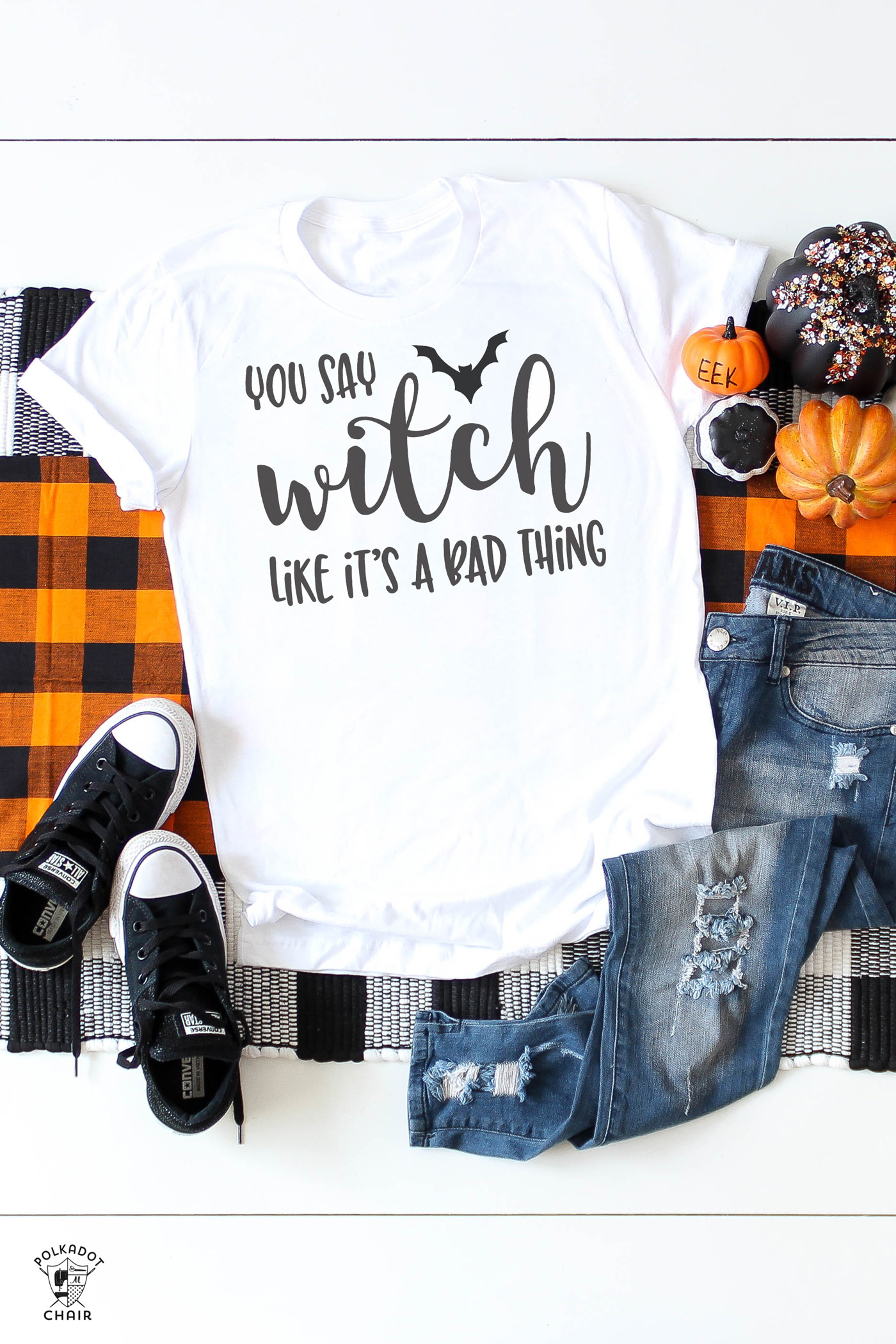 Hey there eighteen25 readers! My name is Melissa Mortenson and I'm the girl behind the Polka Dot Chair Blog! I've participated in eighteen25's Spooktacular September almost every year since it has started and look forward each year to all of the fun craft and DIY projects that are shared!
I love Halloween! So much so that my kids make fun of me for my love of it. Halloween decorations go up mid-September (isn't it about that time??) and there is something "pumpkin" cooking in the kitchen almost every week all season.
Each year I love to make Halloween t-shirts for my kids. The last few years I've had fun making and designing shirts for ME to wear (who says the kids get to have all the fun). Last year it was a "resting witch face" t-shirt. My kids were only slightly embarrassed when I wore it out in public *wink*.
This year for Spooktacular September I'm sharing with you two free SVG files formatted for your e-cutting machine. I use a Cricut machine but you can use them for whatever machine you have that will cut an SVG file.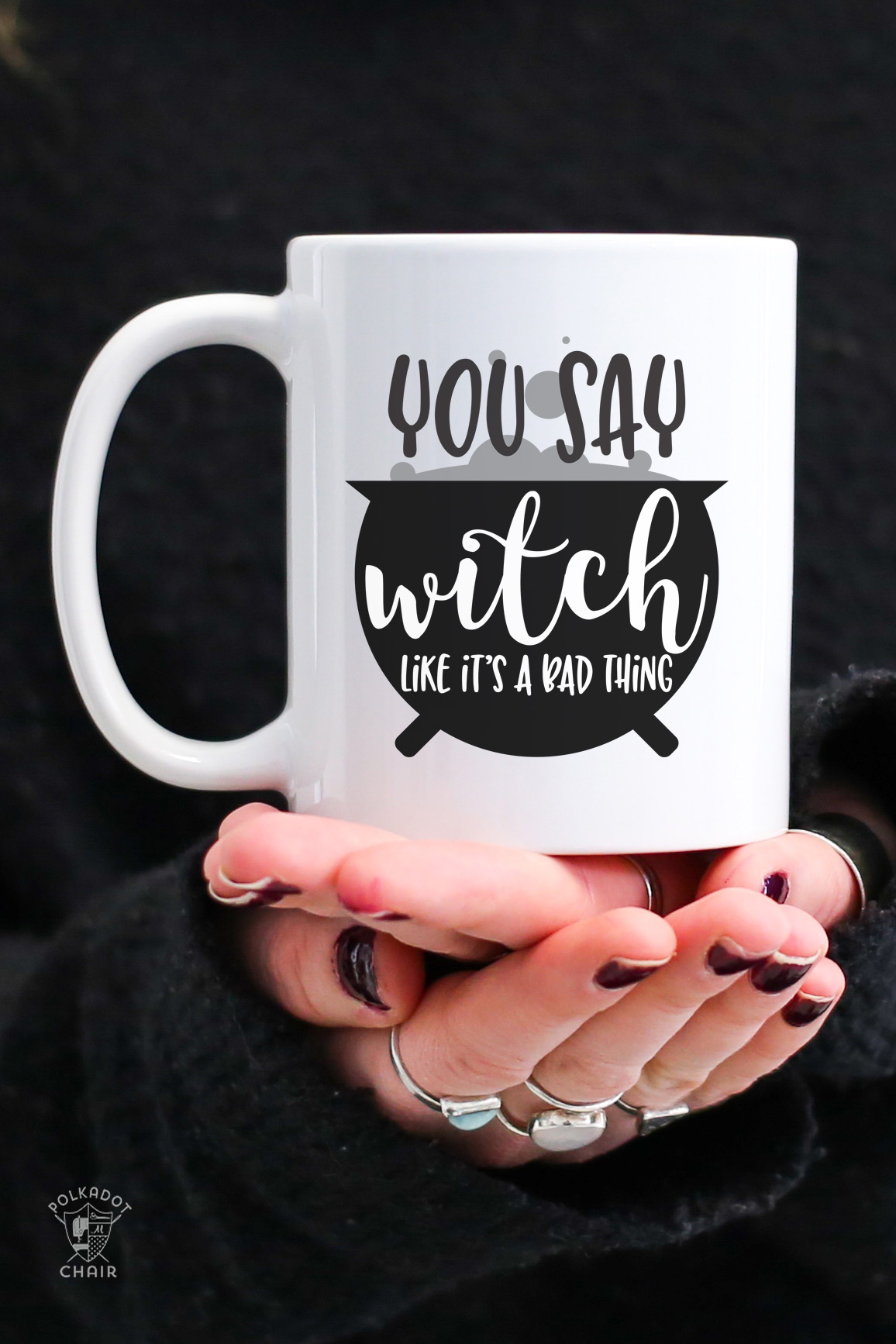 I designed two different versions of the "You Say Witch Like it's a Bad Thing" saying.
One is a 2 part file complete with cauldron bubbles (wouldn't they be so cute cut from metallic or pearlescent vinyl?) and the other is a simple text-only version.
You can use the files to make all kinds of fun things from mugs to t-shirts, pillows and more.
To make the mug you'll want to use a heavy duty vinyl that will hold up to multiple washings. You can find that type of vinyl online easily.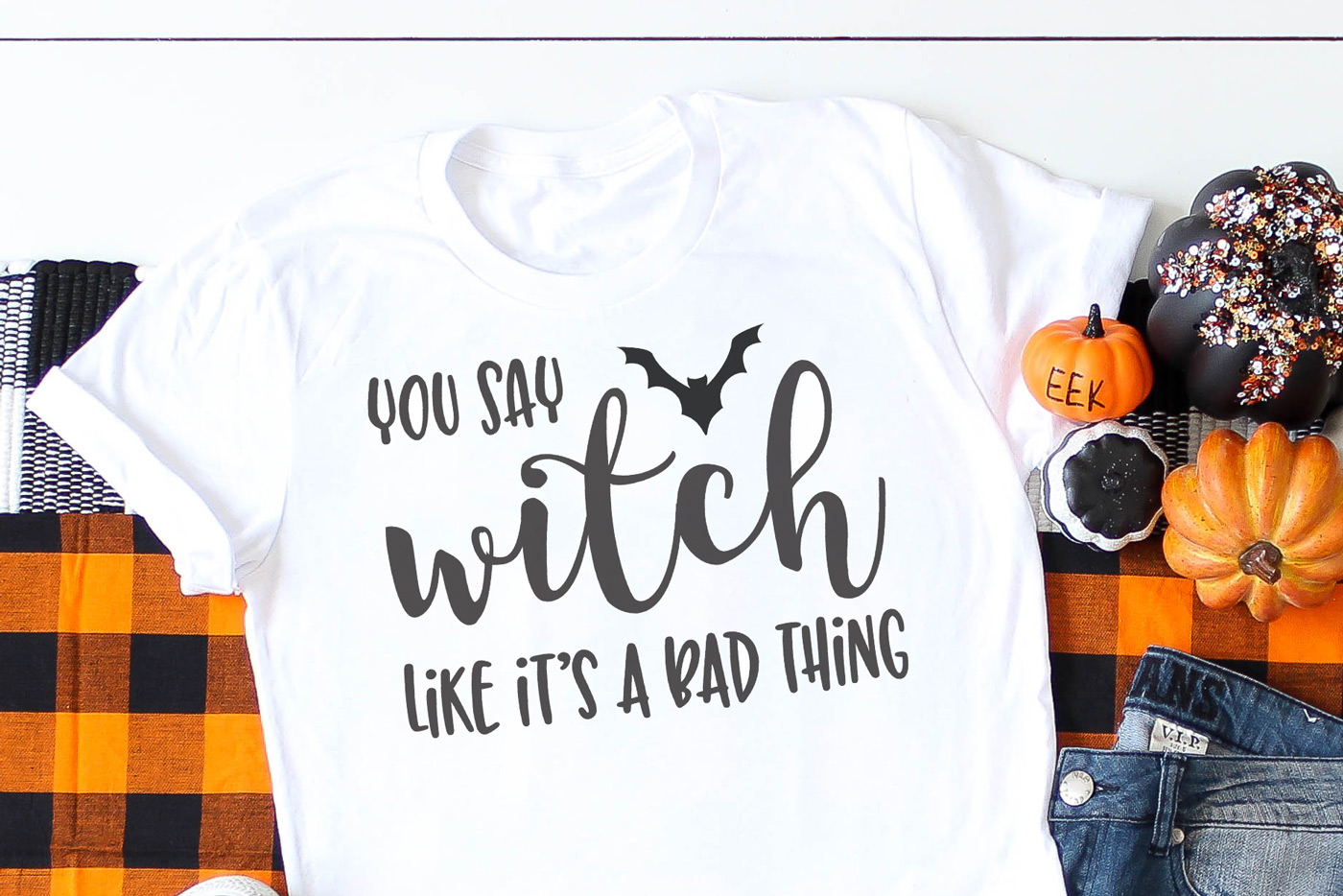 and here you can see it on a t-shirt! For the t-shirt, you'll need to use an iron-on vinyl. You can also find those online easily. You'll also need an iron, heat press or easy press to adhere the iron-on onto the t-shirt.
I also think it would be adorable on a pillow or a tote bag!
To get the FREE SVG files just hop on over to my blog. They are all on my Cricut Downloads Page.
Thanks for having me today! Stop by and say "hi" sometime, I've got loads of Halloween crafts on my site.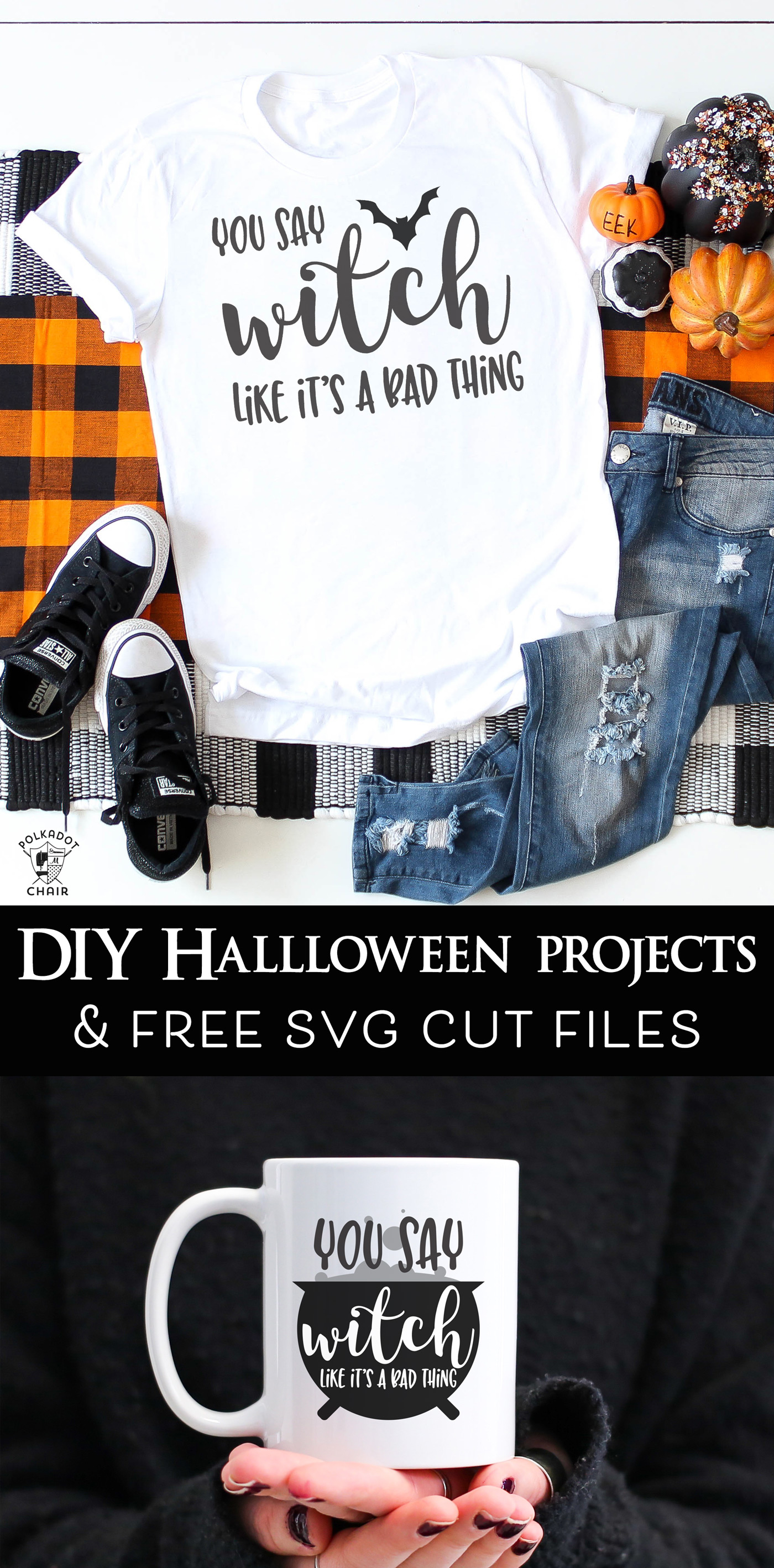 Stay connected with Melissa on her BLOG | INSTAGRAM | FACEBOOK | PINTEREST
Here are a few more fun Halloween projects you can find on Eighteen25: