Hello Spooky friends!
I am thrilled to be back participating in my most favorite blogging series EVER.
Spooktacular September is the starting line for Holiday Decorating.  From here on out, blog land and the rest of social media,  craft stores, and even the big box stores are chalk full of fantastic ideas and goodies for the Holiday Season.
This year, I held off as long as I could to venture into the craft stores, because we are moving into a new house this very weekend.   As you can imagine, the last thing I need is more stuff to box up and move! And, I just might know myself a little too well, and fully recognize that I may not be able to resist all things Halloween.
So today, knowing that I needed a few supplies, I went in, and it was glorious.  I made sure that I came prepared with a purse full of snacks to keep my littlest busy, as I slowly strolled down every aisle, and basked in all of the Fall & Halloween goodness!   (And perhaps the Christmas ones too)
And then I stumbled upon the coolest half pumpkins that inspired today's Halloween project.
"BOO"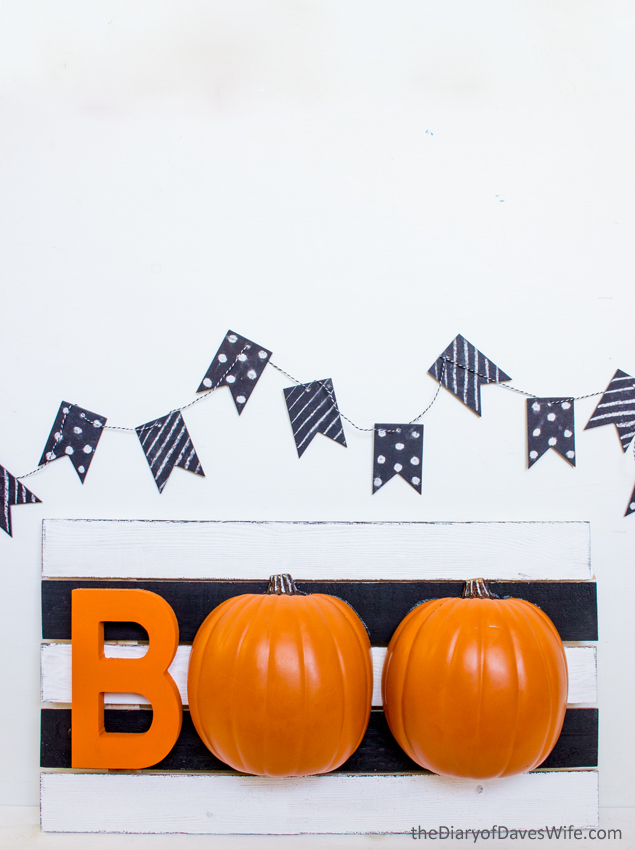 I am a lover of all things black and white, so I  found and painted up a plain old pallet board alternating every other slat to make perfect stripes.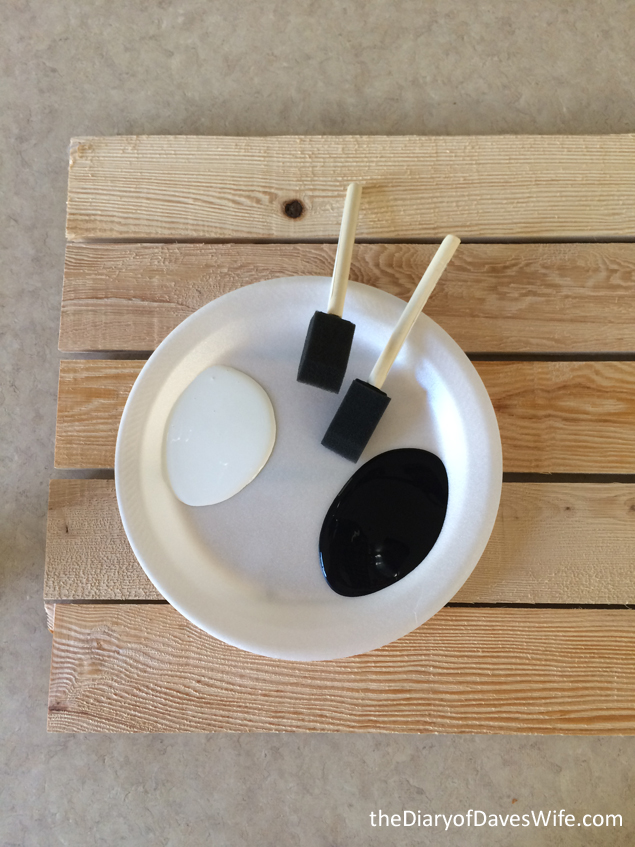 Super Easy, and I loved that I was able to get perfect stripes without taping anything.
Next I found some orange craft paint that matched the color of my pumpkins and painted an letter "B" that I found as well.
This particular one is about an inch thick and is cut out of MDF.
Giving me the perfect 3D Effect.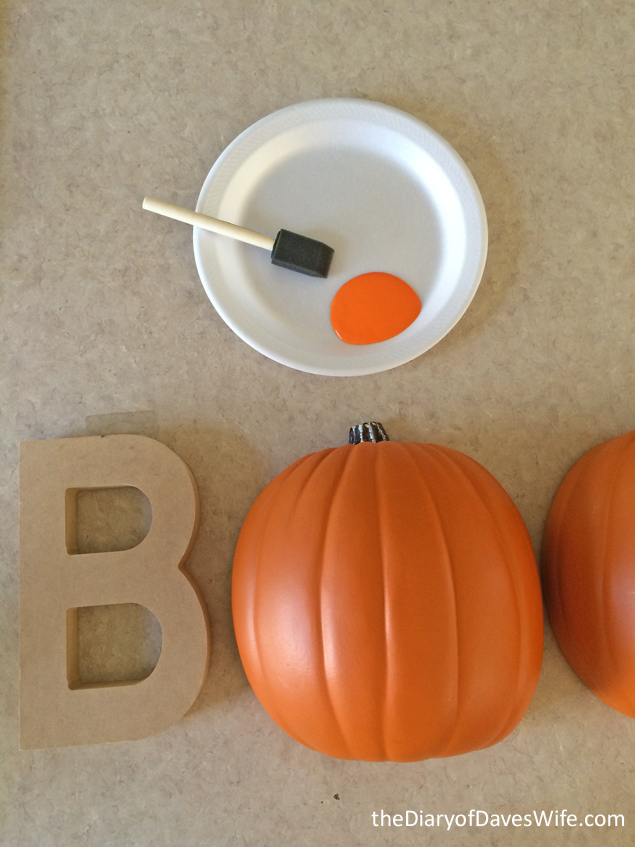 Once all the paint was dry.  I simply glued my letter "B" and my pumpkins onto my striped Board with a little E-6000 glue.
I allowed it to rest 24 hours, to make sure the glue bonded, and I couldn't be happier with how it all turned out!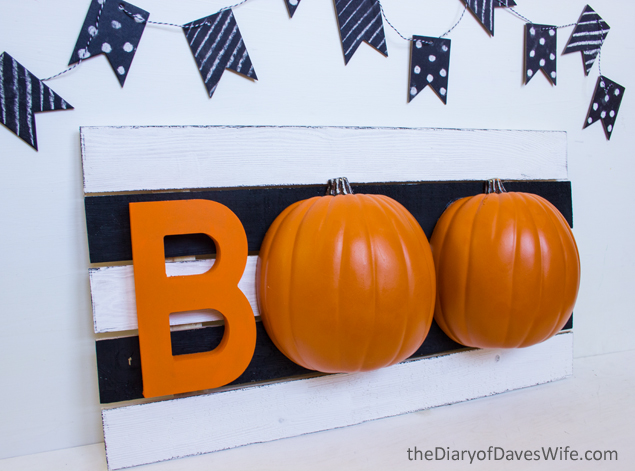 I simply cannot wait to get all moved into our new house and get it all decorated for Fall & Halloween!
I have the perfect spot on my new front porch to display my "Boo" Sign.
I would love for you to come follow me on our new house adventure over at TheDiaryofDavesWife.com
It's the place where I spill it all, my creativity, my recipes, and now the renovations & decor of our new "old" house.
Stop by and stay for a spell and make sure to check out some of my favorite Halloween posts!
My most requested Pumpkin Cookies
Last year's Halloween Mantle
And my popular Pumpkin Spice Free Printable

Visit Kristy on her Blog | Instagram | Facebook | Twitter | Pinterest