Father's Day is right around the corner… this year make a special keepsake for Dad that is sure to touch his heart.
a book all about him 
written by those that love him the most!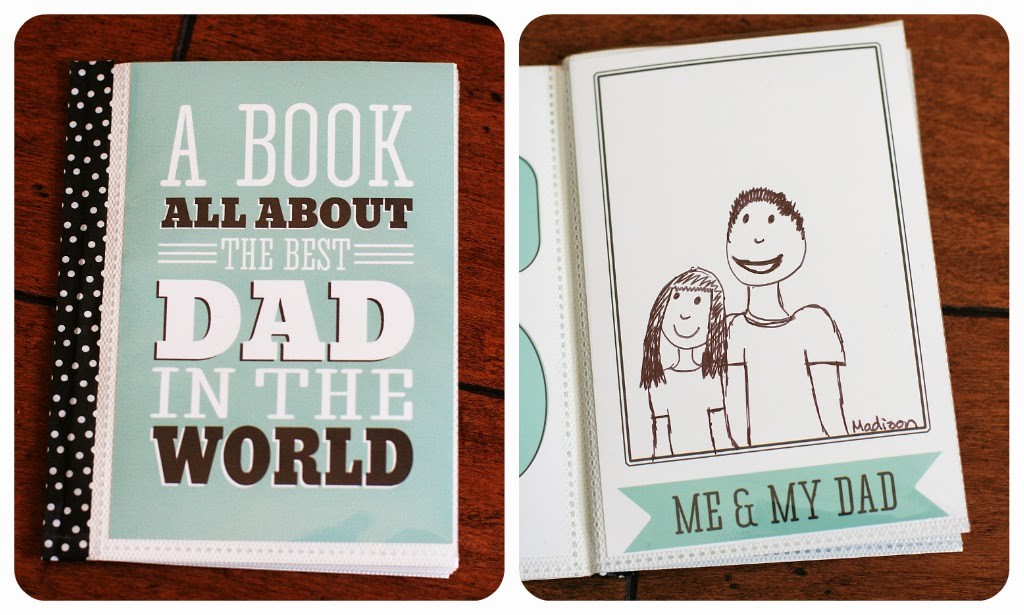 SUPPLIES
• cheap 4×6 photo book (found ours at Michaels)
• washi tape, ribbon or patterned paper
• 4×6 dad book pages (downloads are below)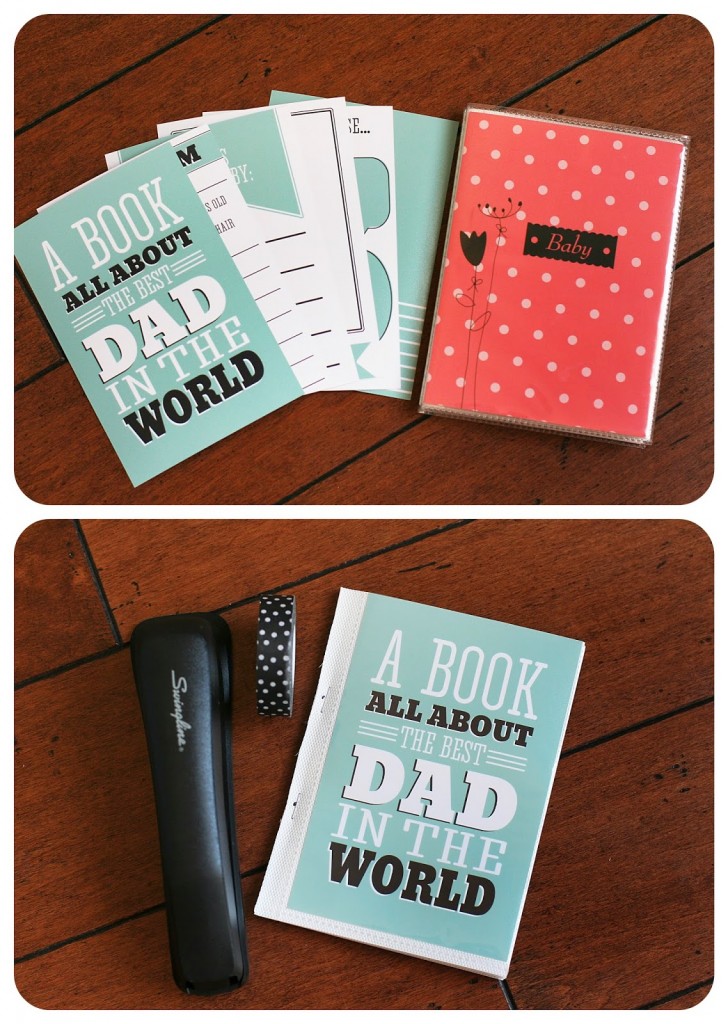 TO MAKE
trim the pages out of the photo book (as close to the fold as possible)
staple the pages together
cover the edge with washi tape, ribbon or patterned paper folded over
have children fill out the pages, include extras of pages 3-5 for each additional child
DOWNLOAD A BOOK FOR GRANDPA TOO!!
Hopefully your kids will enjoy making it as much as dad and grandpa will enjoy receiving it!