These Halloween Mugs are just spooktacular! So easy to make you can whip up a set in an afternoon!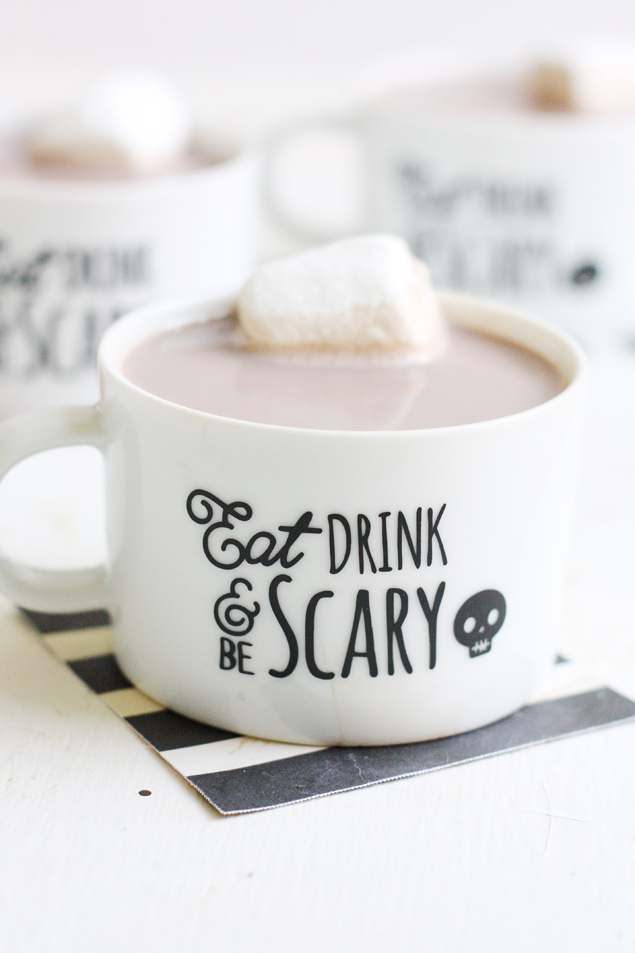 When the temperature starts to drop in the fall I start thinking about one warm, rich, chocolatey thing: Hot Chocolate! I like it dark, I like it with mint, I like it with caramel, I like it with marshmallows, I like it with whipped cream, I like it with more chocolate melting INSIDE the hot chocolate. GIMME. And since Halloween time also happens to be prime hot chocolate time, I decided I needed some spooky halloween mugs to hold all the chocolatey goodness.
These fun "Eat, Drink and Be Scary" mugs are so easy to make and will add such a fun Halloween touch to your home on a chilly October night! I have made several mugs and glassware using this method and have found that if you use a high quality vinyl they will last forever! Plus, they are a piece of cake to make. Here's how you make them: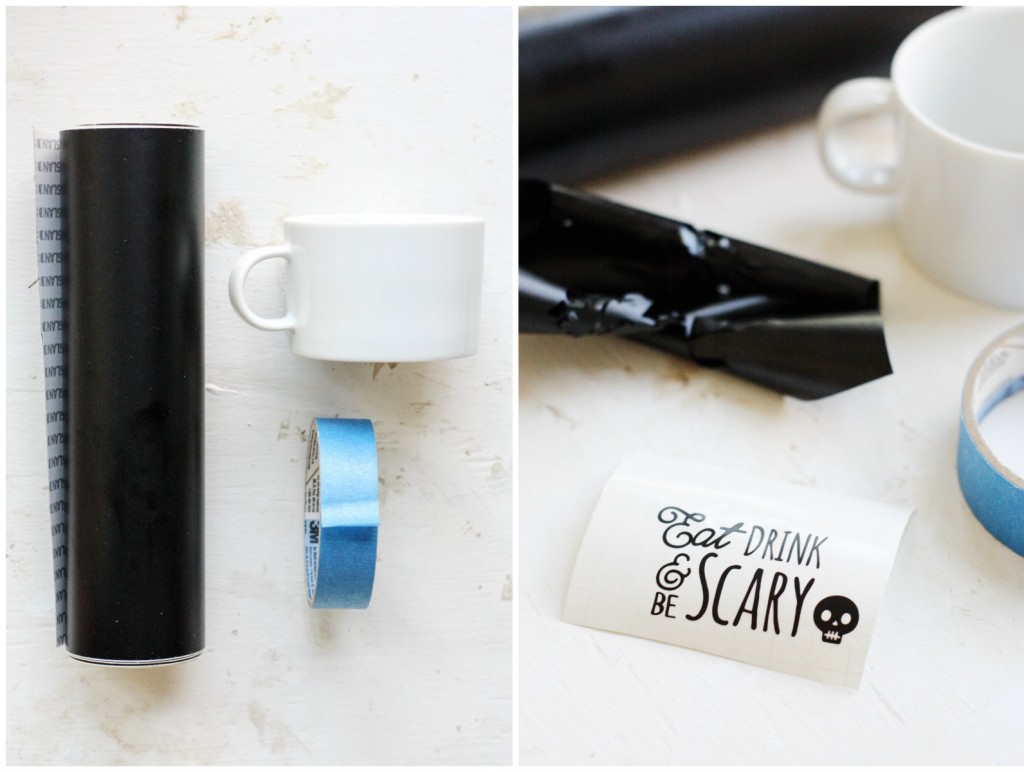 Halloween Coffee Mugs
Supplies Needed: affiliate links are included
Instructions:
1. Choose your design! I combined this design and this design to make my mugs. You can also create your own!
2. Cut out your chosen design with your craft cutter and peel back the excess vinyl.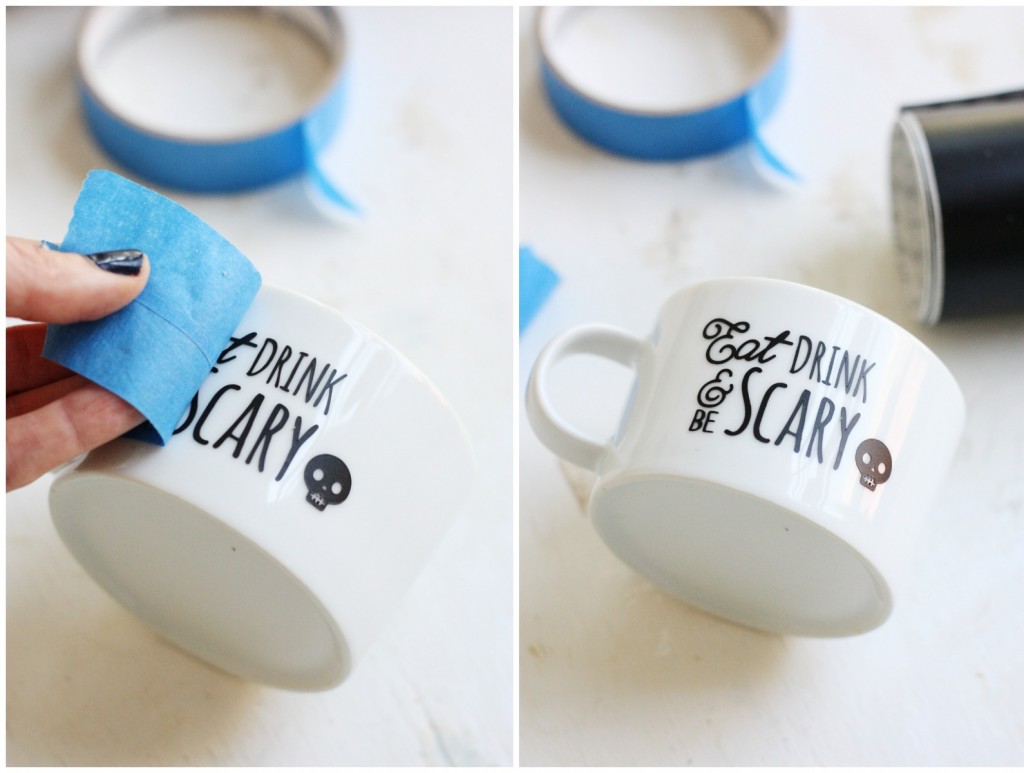 3. Apply painter's tape or contact paper to the top of your design, pressing firmly to ensure that the entire design sticks to the tape. Carefully lift the design from its backing.
4. Transfer your design to your mug, rubbing over the design firmly to ensure that the vinyl sticks to the mug. Carefully lift your tape off the mug, smoothing down pieces of vinyl as you go to make sure it has adhered securely to the mugs.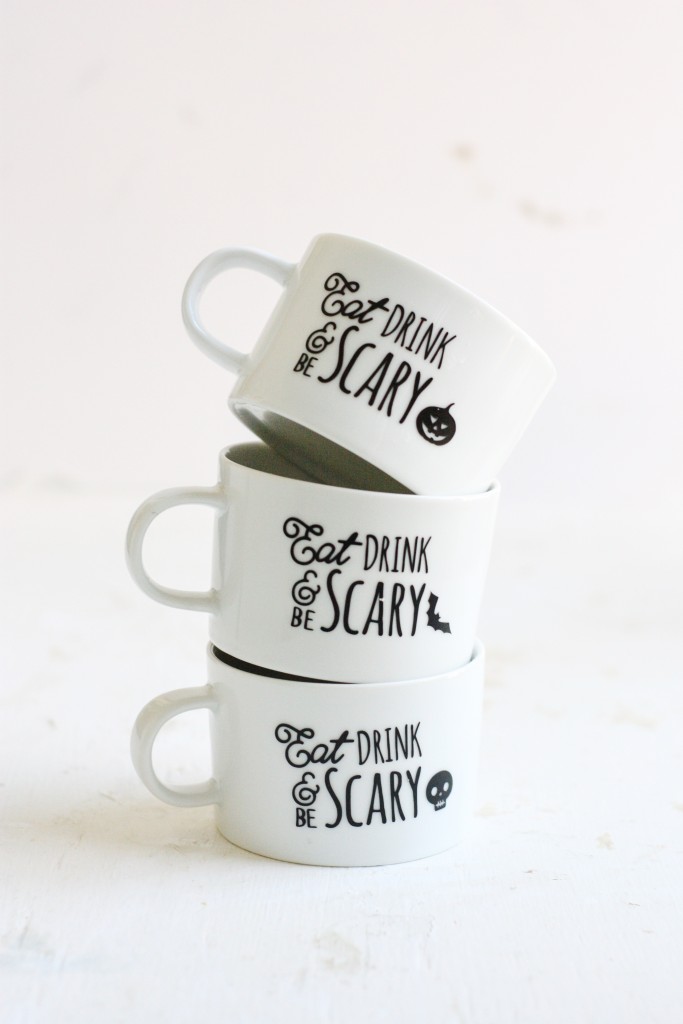 That's it! Just 4 simple steps and you've got a set of Halloween mugs that are so cute it's scary!
What delicious chocolatey concoctions would you fill these darling mugs with? I'd like to live vicariously through your hot chocolate dreams. Tell them all to me!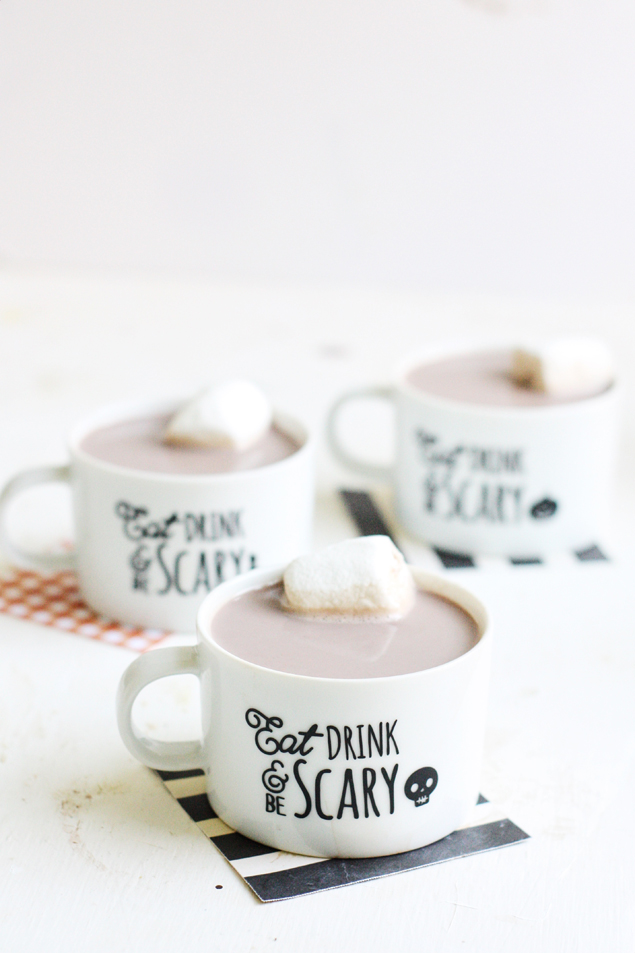 Happy sipping! And be sure to visit me and my sister Sam as we blog about crafts, food, travel, motherhood and attainable style over at The Pretty Life Girls! There you can find more fun Halloween projects like these DIY Skull Vases, this Skeleton Wreath, and these Halloween Party Printables!
ox. Liz

Visit Liz and Sam on their BLOG | INSTAGRAM | FACEBOOK | PINTEREST
Here are a few more fun Halloween posts you can find on Eighteen25: