Here is a yummy treat to make for your next Disney trip.
Enjoy it on the drive/flight to Disneyland
or enjoy it in the hotel at night after a long, fun day at the park.
MICKEY MOUSE MUNCH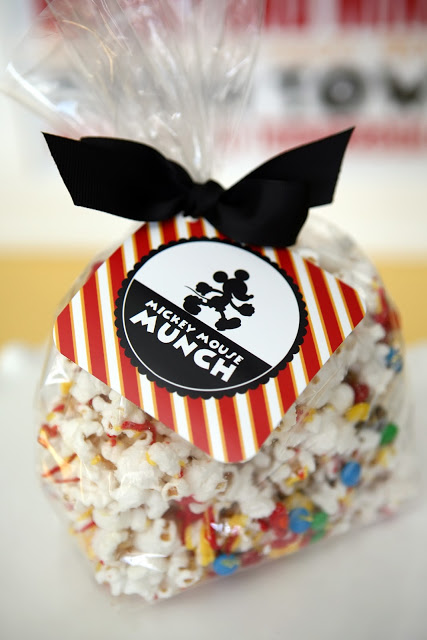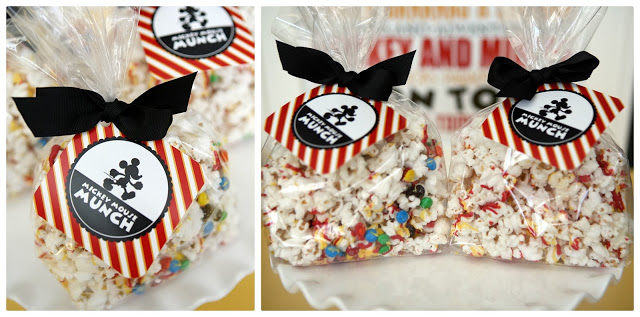 Mickey Mouse Munch Recipe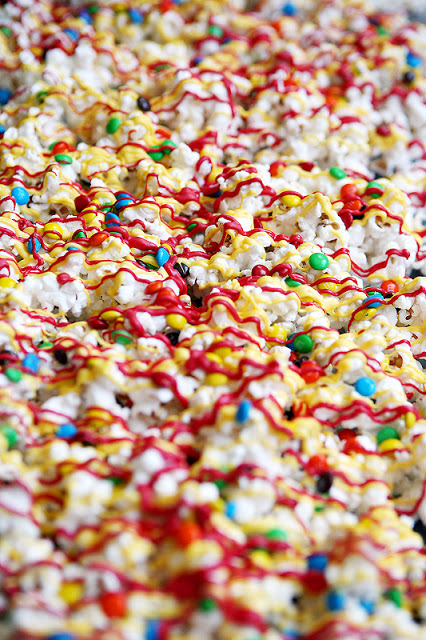 INGREDIENTS:
2 large bowls of white popcorn (air popped)
1 bag of white candy melts chocolate (melted)
candy melts chocolate to drizzle in your color of choice (we used red + yellow)
plain mini m&m's
Pour half of the melted chocolate into each of the 2 bowls of popcorn. It will not seem like enough chocolate but continue to stir (for a few minutes) until the popcorn is just coated (too much chocolate will make your popcorn soggy).
Before your popcorn dries, spread it out onto some wax paper and sprinkle in the mini m&m's.
After the popcorn is dry, melt your chocolate to drizzle and pour it into a Ziploc bag. Cut a small hole in the corner of the bag and drizzle the colored chocolate over your popcorn.
Let it dry again and bag it up into small cellophane bags or bags of your choice.
To add a special Disney touch, attach the Mickey Mouse Munch tag.
Download the 5×7 sheet 
HERE
.
You can round the corners of your tag.
Then punch a hole in the top and tie onto your cellophane bag with black ribbon.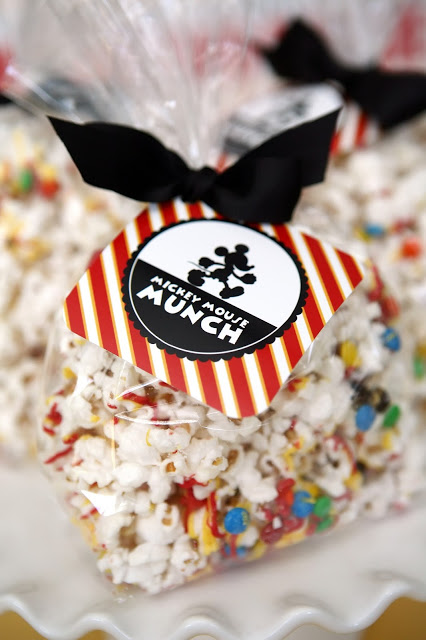 What's your favorite Disney treat?
________________________
 [affiliate links are included below]
Use Promo Code: Eighteen25 at
Get Away Today
to receive $10 off any southern California Vacation that includes at least 2 nights hotel stay and 2 tickets.