Dancing wouldn't be very much fun without music, right?
And most dance teachers could always use more songs to add to their playlists, right?
So, what would be better than an iTunes card to show your appreciation?
(besides chocolate)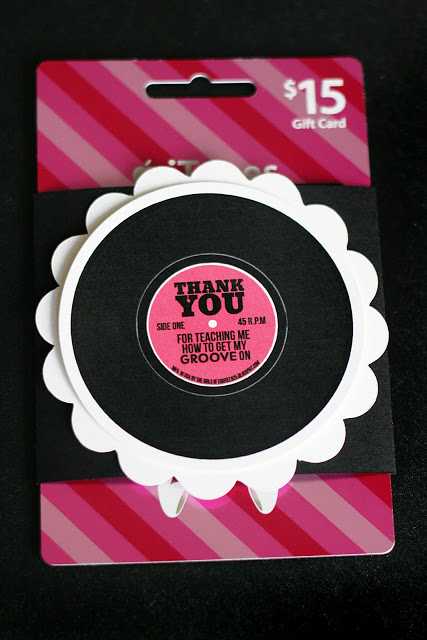 What you'll need:
3″ circle punch
black + white cardstock
scallop circle (optional)
double sided tape
iTunes card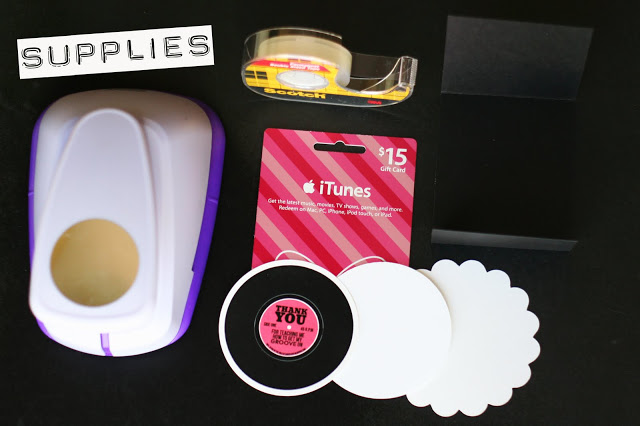 What you'll do:
cut a strip of black cardstock 8.5″ x 3″
score the cardstock at 3 1/4″ and 6 1/4″
fold around itunes card with the short flap in the front
using the 3″ circle punch, punch a circle out of the white cardstock
adhere that to the back of the front flap
punch out your thank-you tag and attach to scallop circle (if you are using one)
attach that to the center of the front flap
have your child sign their name or write a little thank-you note on the inside circle
then place adhesive on the edge of the inner circle and fold closed

. . . . . . . . . . . . .
i've put together 8×10 downloads for you.
and just like the party ones found
here
, just trim and attach to a folded sheet of cardstock.