teacher appreciation week
is may 2nd through the 6th at our schools.
so we're going to be sharing some fun ideas here and there.
not only are the kids starting to look forward to the long school-less summer days,
i'm sure some teachers are too.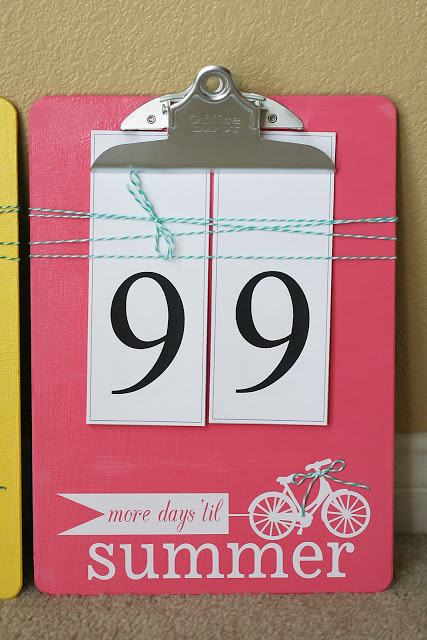 i used the silhouette to make my summer countdown clipboards. but you can always print the bottom part out like i did
HERE
on the christmas countdown.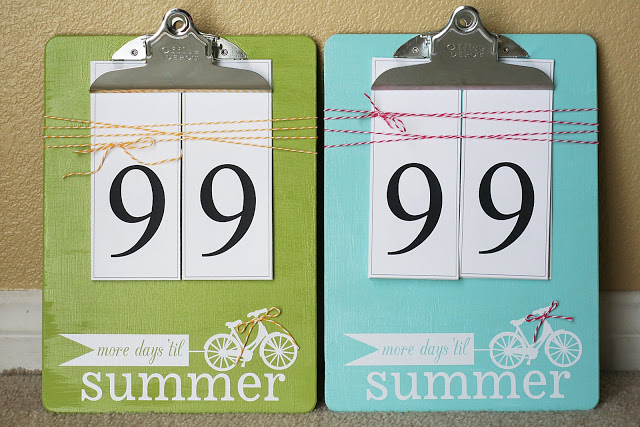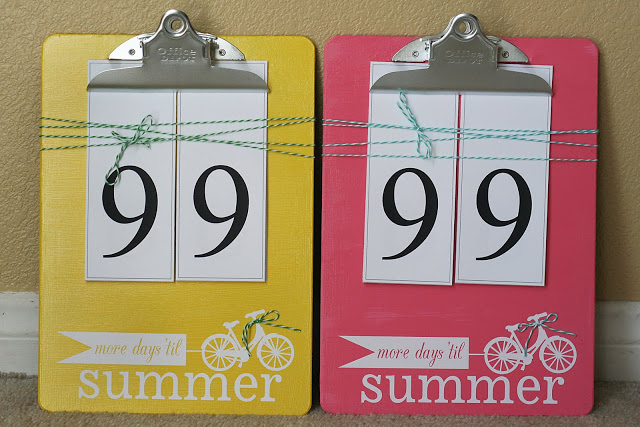 i painted my clipboards and let them dry completely before attaching the vinyl. then put a coat of mod podge on for a little shine. after that was completely dry, i clipped my numbers on. jennifer had the brilliant idea to do two sets of each number, instead of printing out 99 number cards. (which is what i was about to do)
go and download the number sheets here if you'd like…
i added a little
twine
bow on the bike handlebars and wrapped some more around the entire thing just for fun.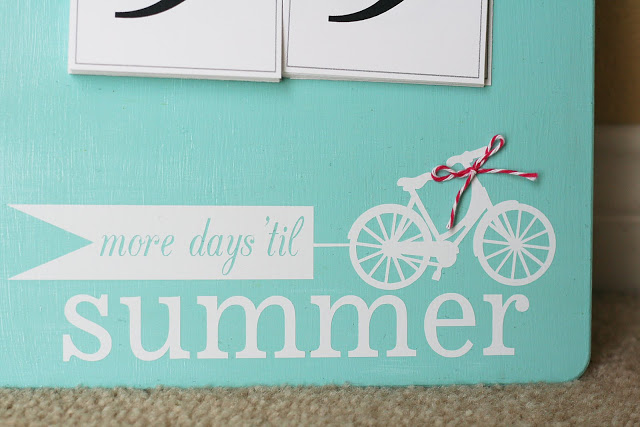 if you're using a
silhouette
to print the bottom portion in the white
vinyl
, here is a little rundown of what is used…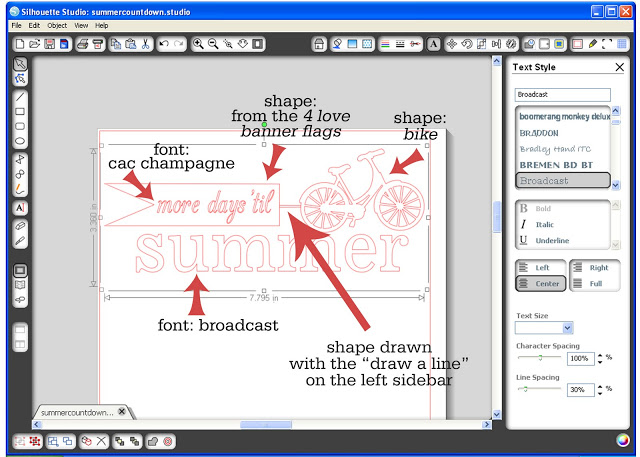 now let's starting counting down the days!!