One of our boys recently turned 6 and we thought it would be fun to do a photo collage using some favorite photos from the past 5 years.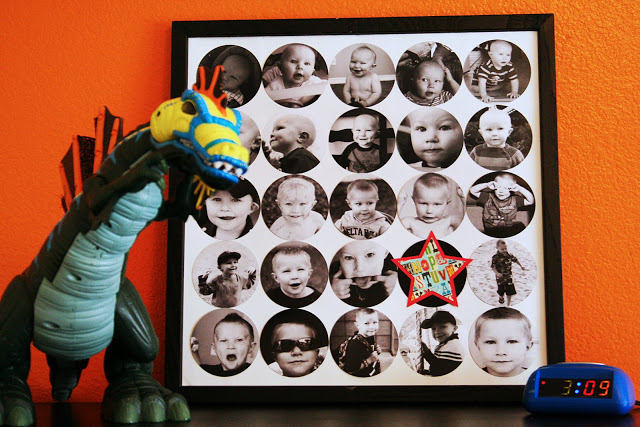 what you'll need:
16″ square frame
3″ circle punch
double sided tape
15 or 16 – 4×6 prints
black cardstock and patterned paper (optional)
what you'll do:
punch a 3″ circle out of each of your photos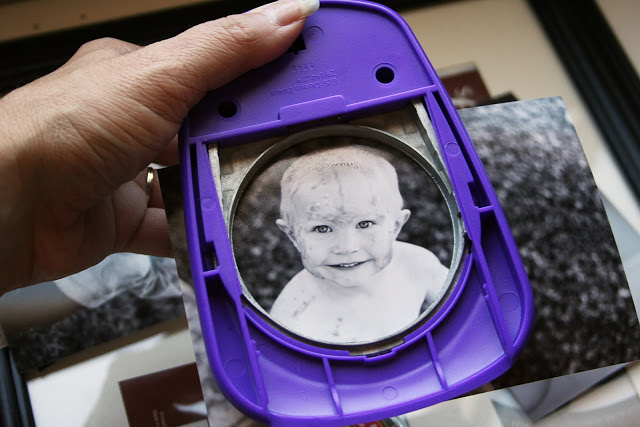 lay all of your photos out. mine went in order from youngest to oldest.
leave about a 1/2″ around the edges. (i just used the backside of the white paper that came in the frame)
once your circles are all laid out, start adhering them to the paper.
if you want to add some color… punch a circle out of the black cardstock, cut out two stars (one larger than the other) and adhere them all together.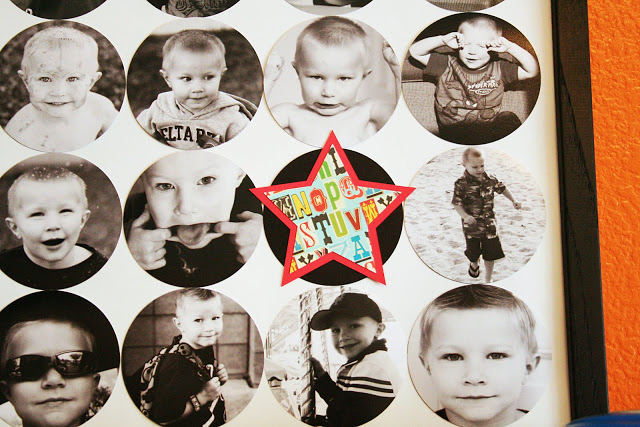 this could also make a great gift for grandparents. just add multiple photos of each of the grandkids….
or how about a collection of photos from a recent vacation? the possibilities are endless!