Hello friends! This is Mandy from Mandy Ford Art & Illustration, and I'm super excited to be here today sharing my printable Christmas coloring page!
I've been illustrating coloring pages for two years now and these holiday scenes are some of my absolute favorites to draw. This one was my eight-year-old son Ben's idea! I asked him for a Christmas theme and he suggested Santa losing the presents from his sleigh, with them tumbling through the air to the houses below. Such a clever kid! (Of course I am a bit biased. 😉 )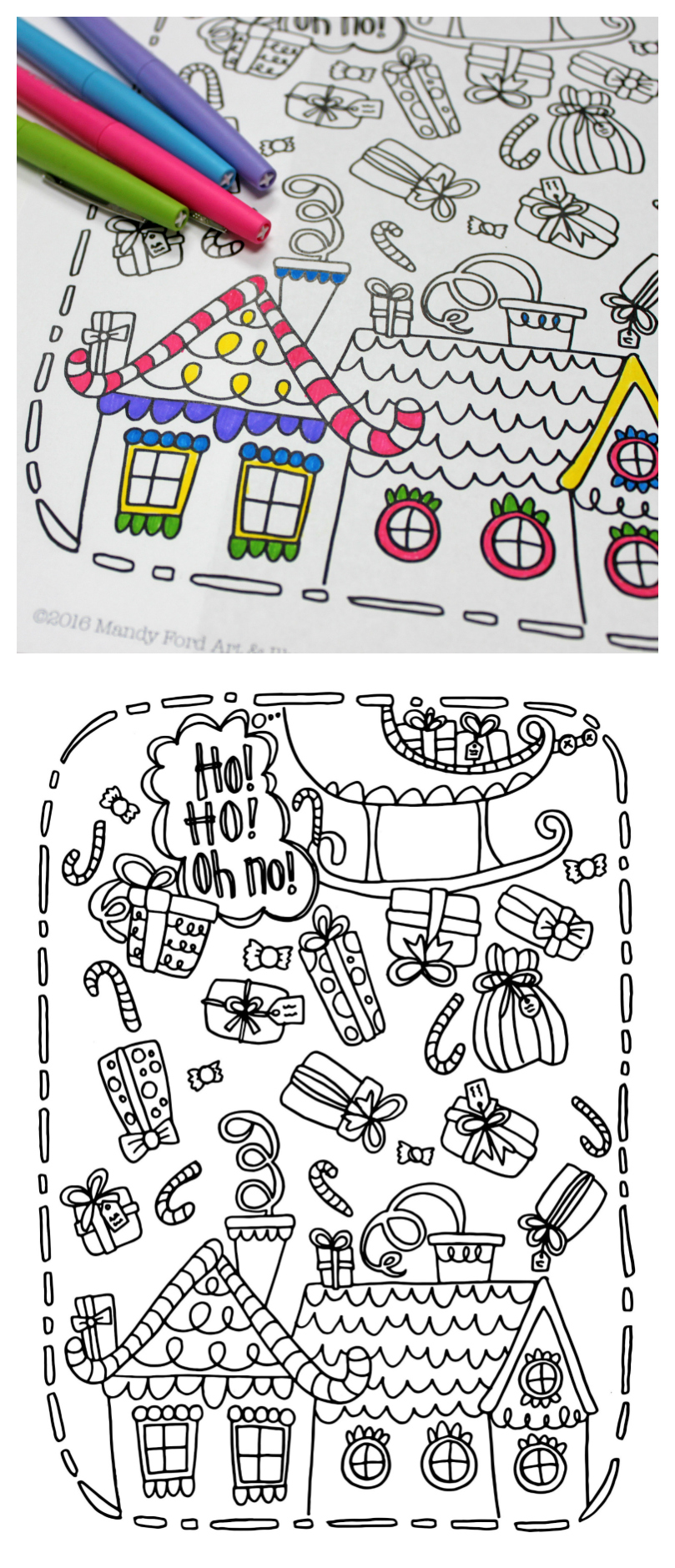 (affiliate links included)
If you're looking for suggestions on what to color with, check out this blog post where I talk about my favorite markers.
I hope you have even more fun coloring this than I did creating it! And if you would like to check out more of my coloring books, you can find them in my Etsy shop and on Amazon, and keep up with my illustrating adventures over on Instagram.
Happy coloring & holidays!
XO,
Mandy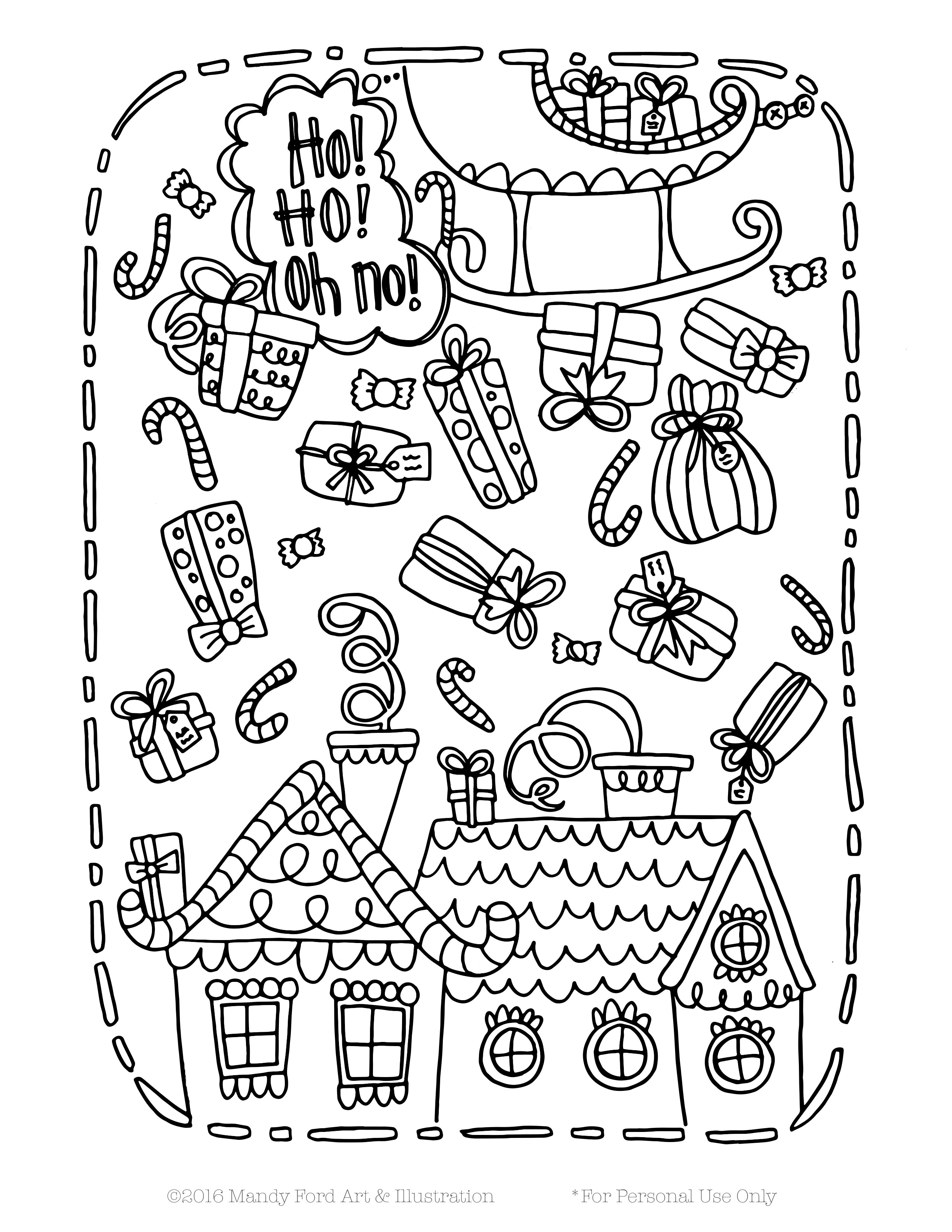 Download your free coloring sheet HERE. For Personal Use Only
Here are a few more Christmas printables you can find on Eighteen25: