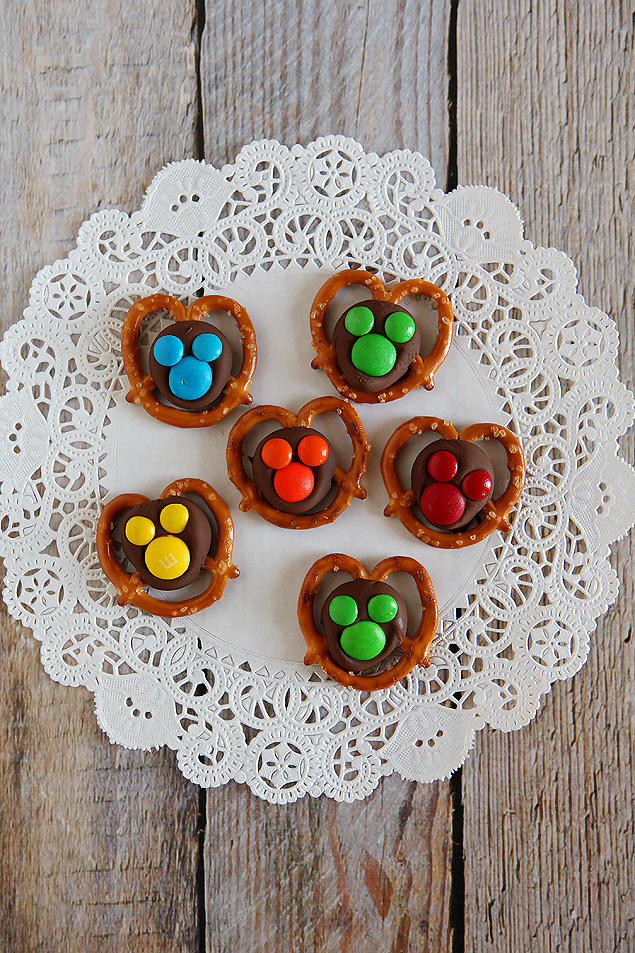 We are so excited to share these fun treats with you today!  They are so easy and cute! I can't believe we've never thought of making them before now. Did I mention they were yummy?  (Like, yummy enough for an adult to eat.)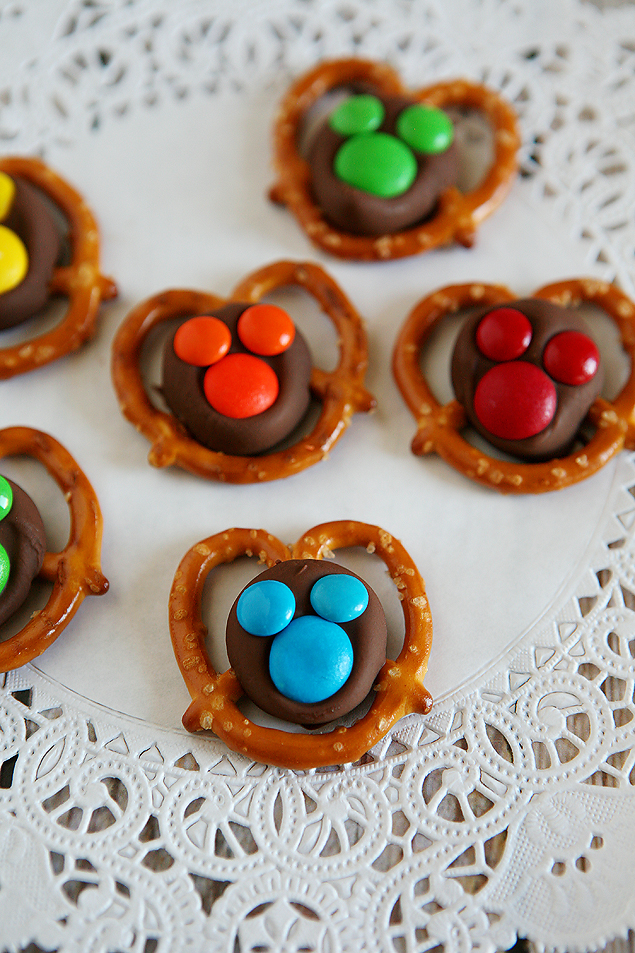 Here's what you need:
pretzels
M&Ms
mini M&Ms
Hershey kisses
Preheat the oven to 200 degrees.  Unwrap your Hershey kisses.  Cover a cookie sheet with wax paper and lay out your pretzels.  Top the pretzels with the unwrapped kisses.  Place them in the oven for about 4 minutes or until soft.  Immediately place the M&Ms (two small M&Ms for the ears and one big M&M for the head).  Put them in the freezer until the chocolate is hard.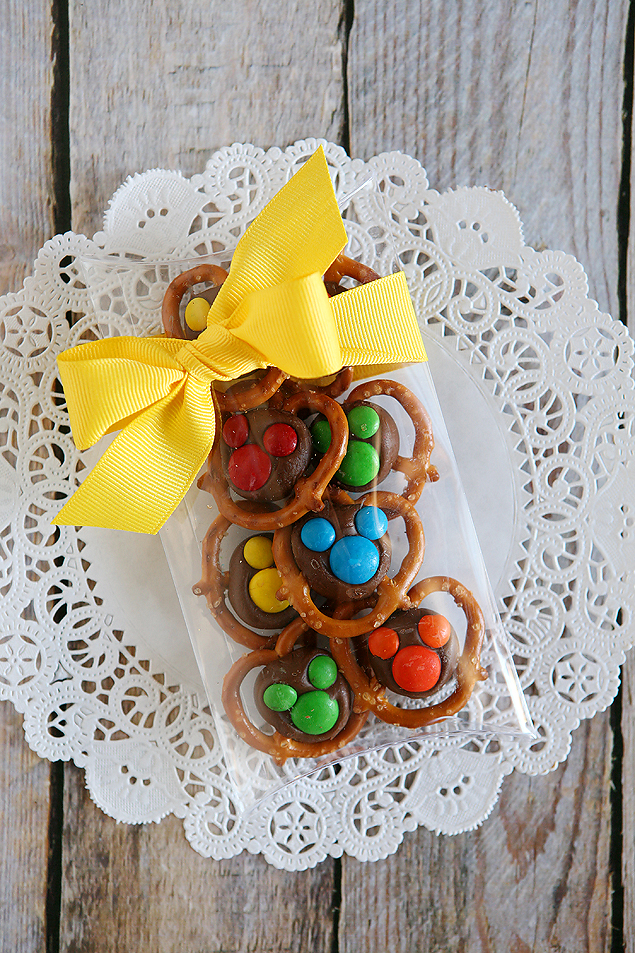 We packaged them up in a clear pillow box to give the kids as a gift but wouldn't they be perfect party favors?!
Any way you dish them out, you are going to make someone very happy!