Happy October! But man oh man… wasn't Spooktacular September awesome!! I just love seeing all the amazing projects everyone creates and there were so many great ones this year.
We aren't finished sharing Halloween projects around here. We have a few more fun ideas to share over the next few weeks. Today's idea is a creepy little treat bag with a printable topper.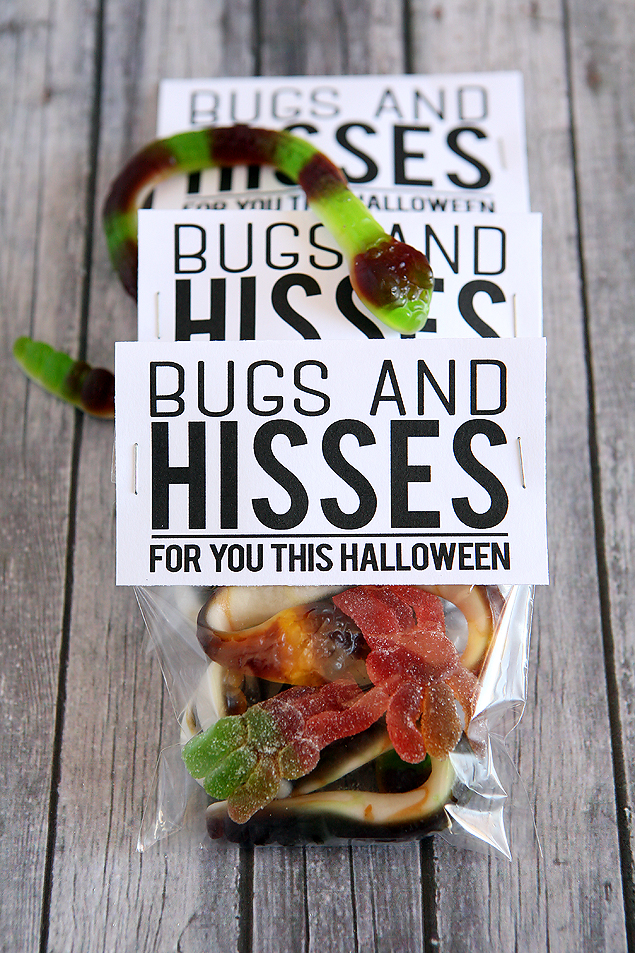 This Bugs and Hisses idea was born when we found these awesome gummy snakes at Target. They are pretty inexpensive considering how many slithering snakes you get. The closest thing we could find for the BUGS were these gummy spooky spiders from World Market. Together they make a pretty creepy combo.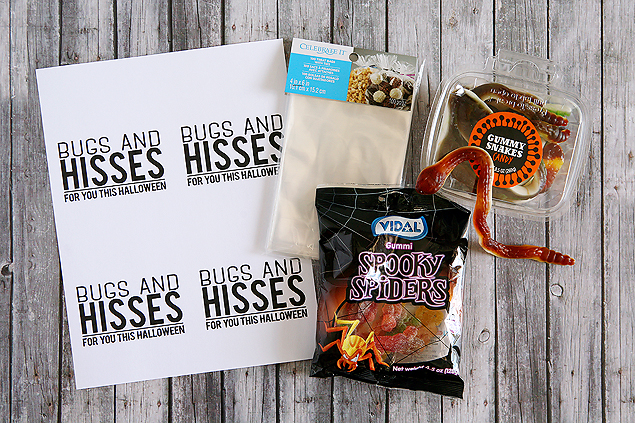 We used: [affiliate links included]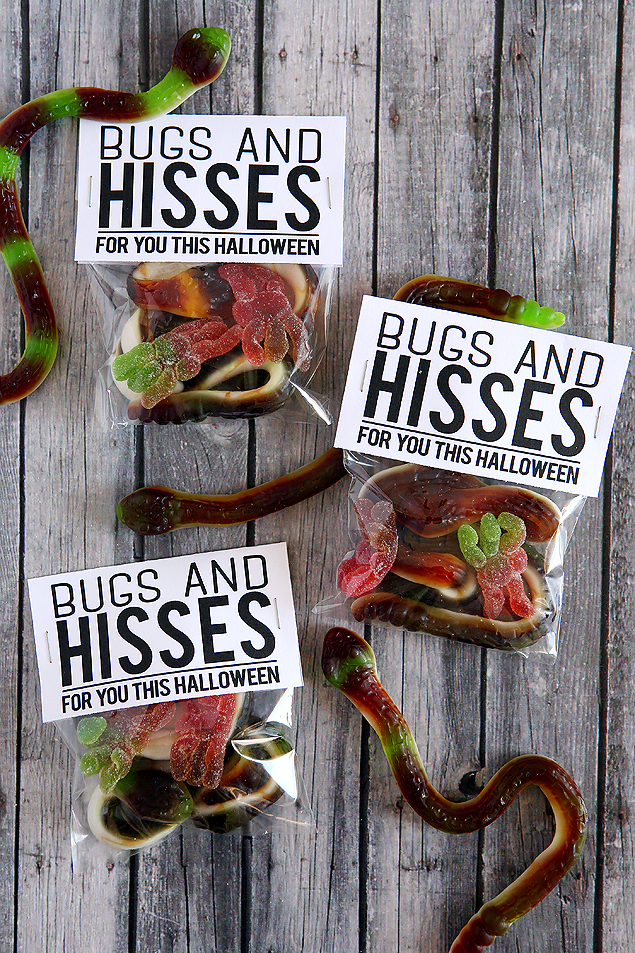 Just download the print and trim. Fill your bags with creepy critters. Then fold over the Bugs and Hisses topper and staple. So easy peasy.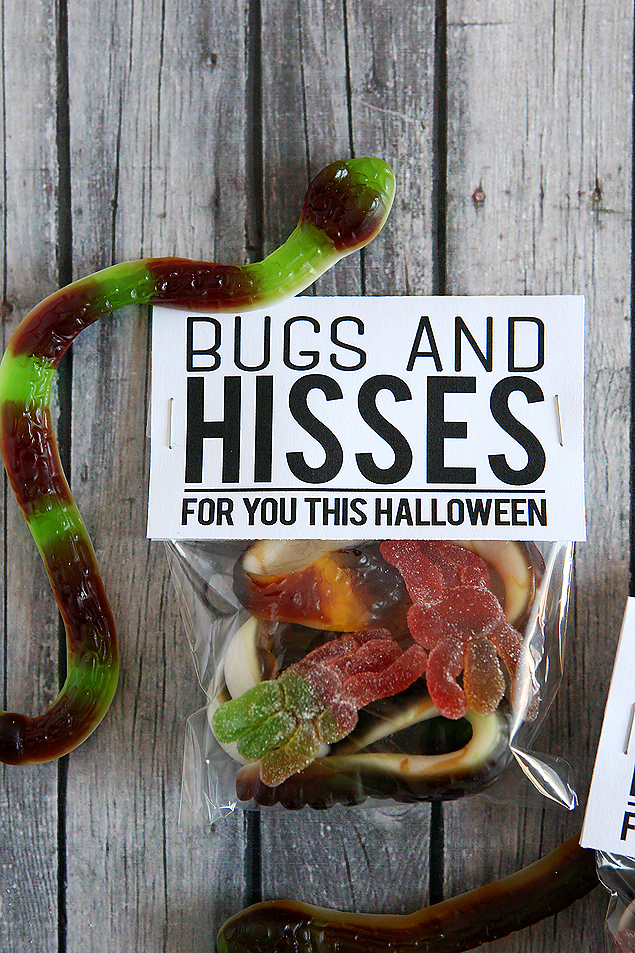 Let the kids pass them out to their friends and classmates. Or be the cool house and pass them out to trick or treaters!