we're kicking off a week full of birthday fun today…
brown paper packages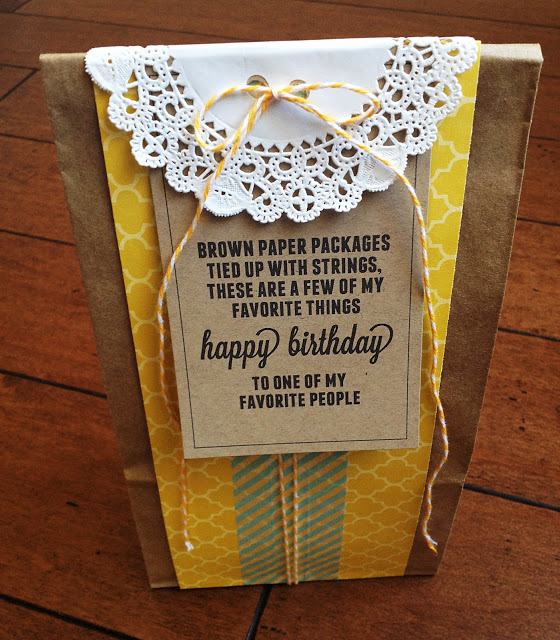 i thought this would be a fun gift for a girlfriend.
and then i realized that it could be a fun gift for just about anyone!
a brown paper package
tied up with strings…
filled full of some of your favorite things!!
fill one up for your sister, teacher, mother, neighbor…
or with some different papers, your child can pick out some of their favorites to give to a friend.
SUPPLIES NEEDED
• brown paper bag
• 12×12 sheet of patterned paper (cut 2 4×12 strips and tape them together to go all the way around the bag)
• washi tape (stuck right down the center of paper)
• paper doily
• happy birthday tag (found
HERE
)
• and your favorites!!