Maybe it's the color of these berry baskets that made us fall in love with them. Or their cute little shape. Either one, we knew we had to come up with something fun to use them for.
With Teacher Appreciation coming up and then Mother's Day right after,
we've got a gift that's sure to please.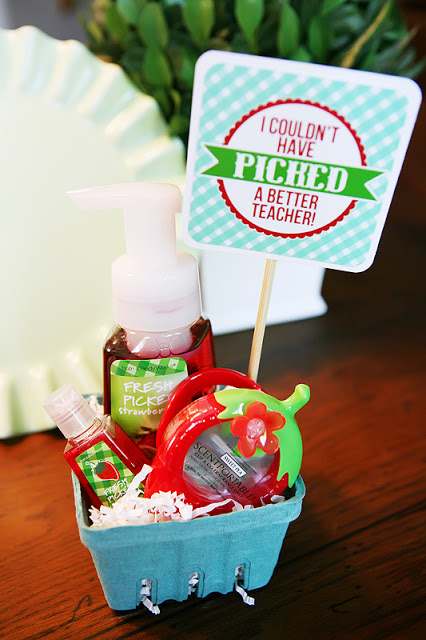 Supplies:
• berry baskets (we used the pint size)
• some strawberry scented soaps, lotions or car scents from Bath & Body Works
• shredded crinkle paper
• skewer
• tag download found
HERE
• white cardstock for backing your tag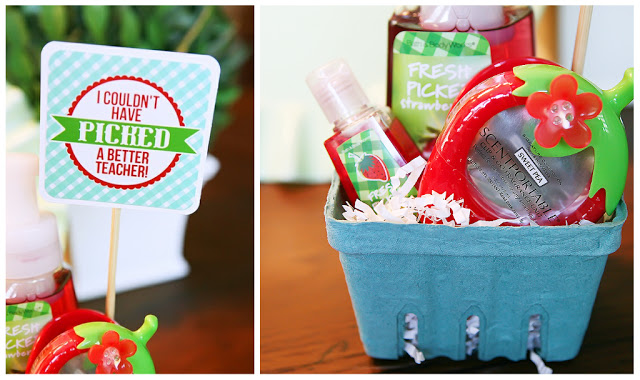 (the free download comes with tags to use for your child's teacher, your mom, grandma and friends!!)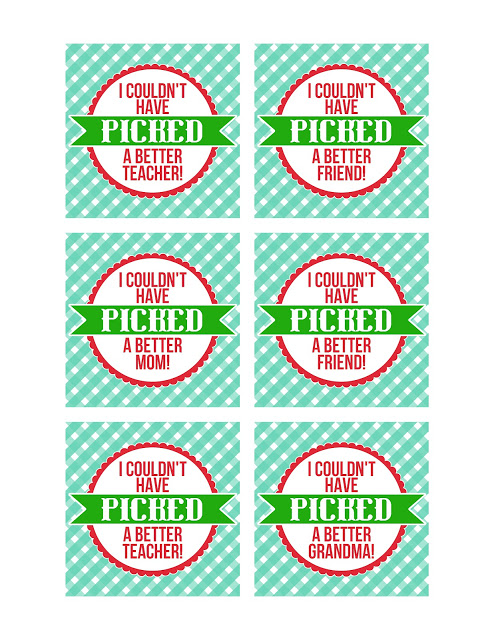 . . . . . .
Here are a few of our other teacher appreciation ideas you might like…
Hands Down You're the Best Teacher Around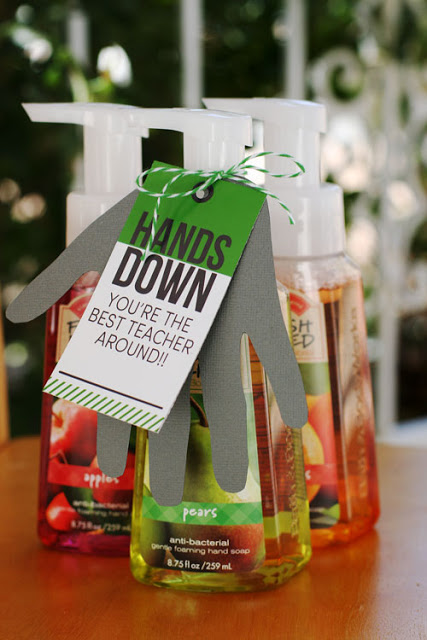 For even more ideas click HERE!