Hello Eighteen25 Friends!!! I am thrilled to be sharing with you my favorite Banana Bread of all time. Its Banana Blueberry bread. My little family loves to eat this on Sunday morning for breakfast. I do hope you fall in love with it as much as we have.
Banana Blueberry Bread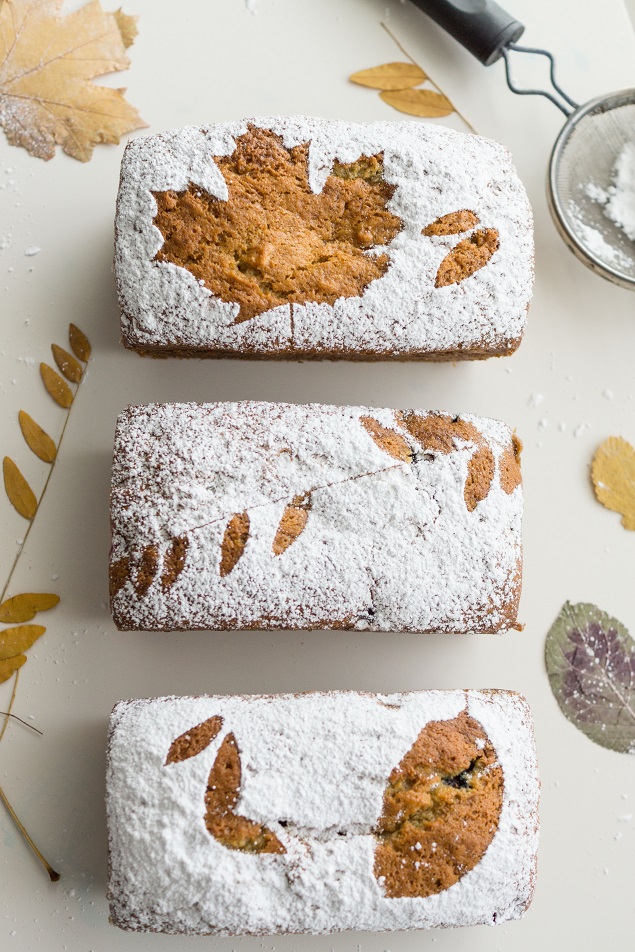 Banana Blueberry Bread
Author:
Alanna from Two Sisters and a Story
Ingredients
½ cup margarine, softened.
1 cup white sugar.
2 eggs.
1½ cups mashed banana.
2 cups all-purpose flour.
1-2 cups fresh blueberries
1 teaspoon baking soda
-- For Decorating the top of the bread
½ Cup of confectionery sugar
Leaves for decorating
Instructions
Preheat oven to 350 degrees F (175 degrees C). Grease and flour three 6 x 3¼ inch pans or one 9x5 inch pan.
Cream margarine and sugar until smooth. Beat in eggs, then bananas. Add flour and soda, stirring just until combined. Fold in blueberries
Pour into prepared pan and bake at 350 degrees F (175 degrees C) for about 40 minutes (or till toothpick comes out clean).
Remove from pan and let cool, store in refrigerator or freeze.
To Decorate place leaves on the bread. Use a sifter and sift powdered sugar over top. Remove leaves carefully and there you have it… A delicious piece of art for snack time, or breakfast, heck I would eat these anytime. Enjoy!!!!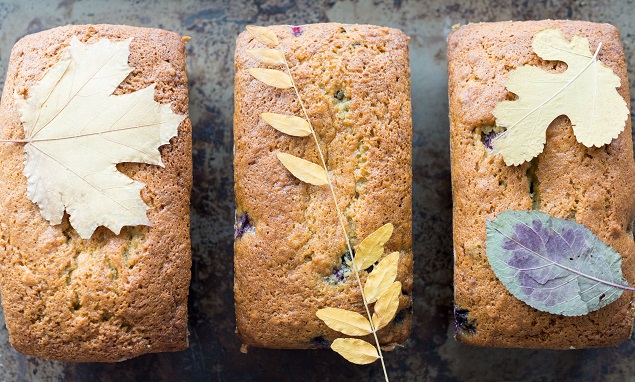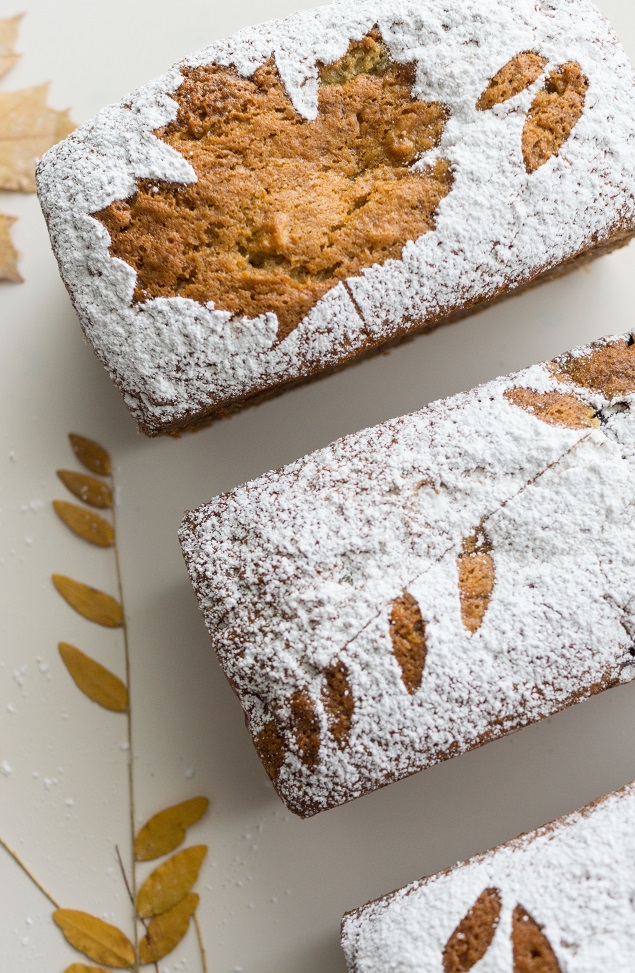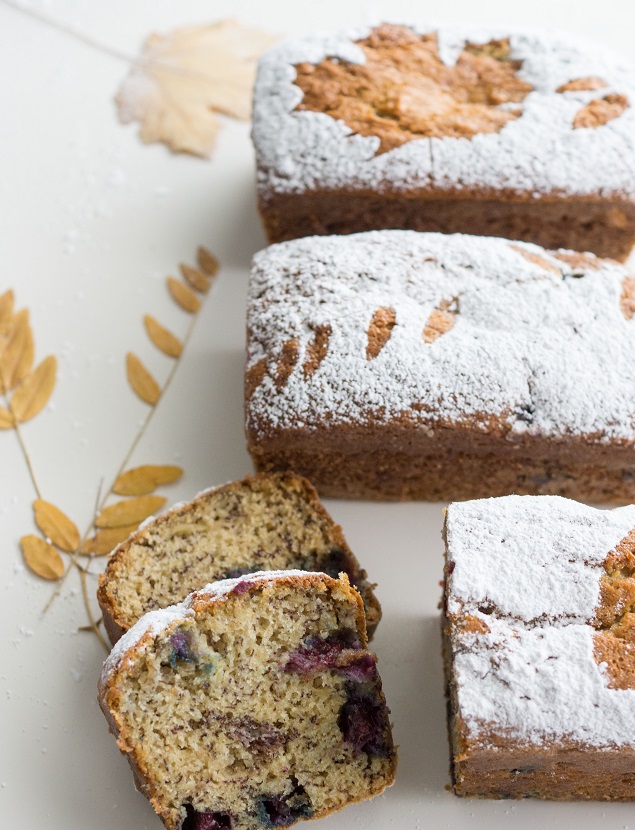 Alanna from Two_sisters_and_a_story

.
---
.
and check out these other delicious recipes of hers…
.
Peppermint Suckers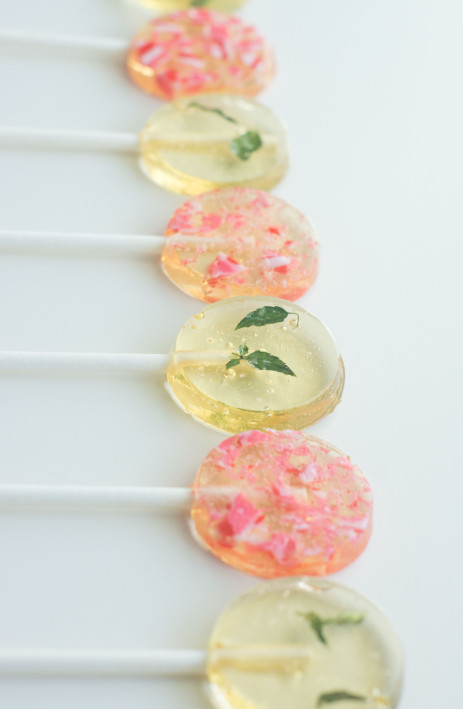 Fresh Apple Lattice Pie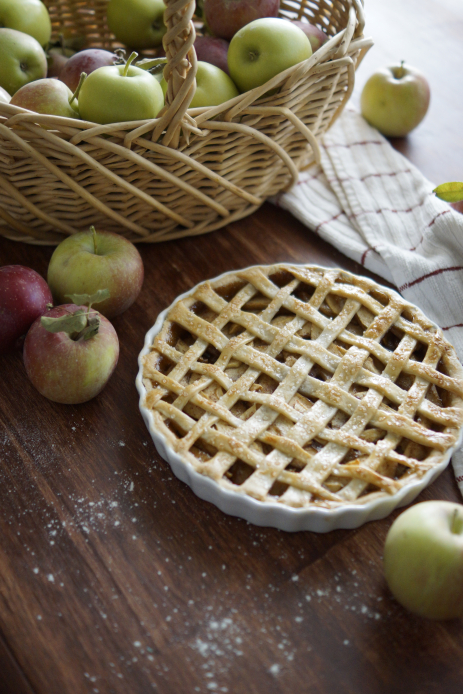 Here are some more delicious bread recipes you can find on Eighteen25: