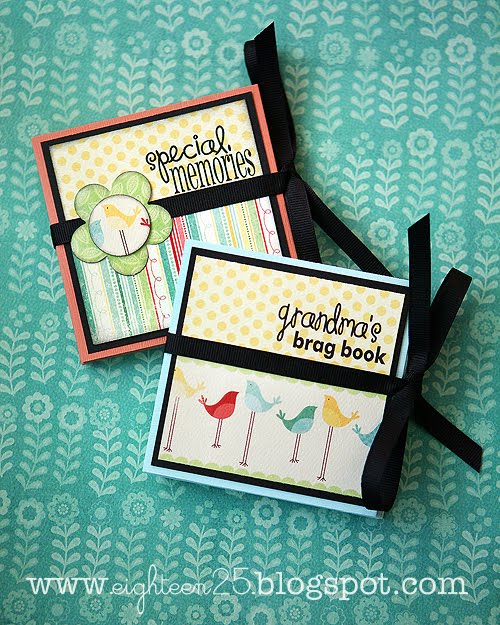 materials:
12″ x 12″ cardstock (one sheet makes an album for 7 photos)
patterned paper for cover
glue dots or other adhesive
cardstock to back pictures in
ribbon
alphabet stickers, rub-ons or paper to print out sayings
punches to decorate cover
how to:
[one] cut 4″ x 12″ paper strips out of cardstock
(three 4″x12″ strips makes an album for 7 photos, but you can always do more)
[two] score and fold strips every 4″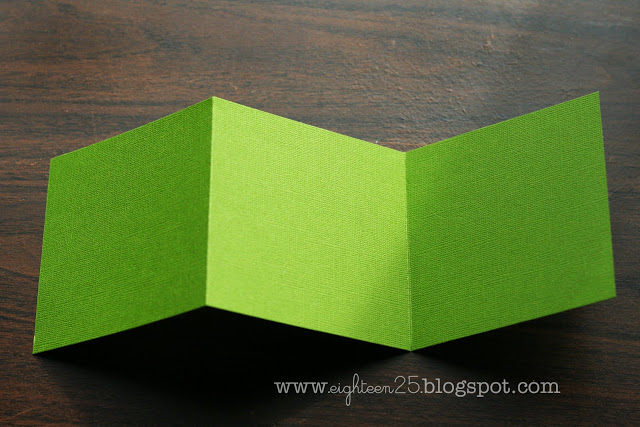 [three] glue together the last fold on the first paper to the first fold on the second paper and repeat with the third piece onto the second piece. so you have one continuous piece (see photo below).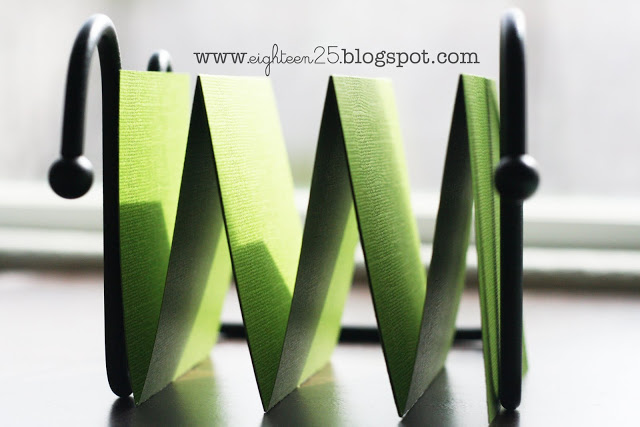 [four] cut 3 3/4″ squares for all of your pages. adhere.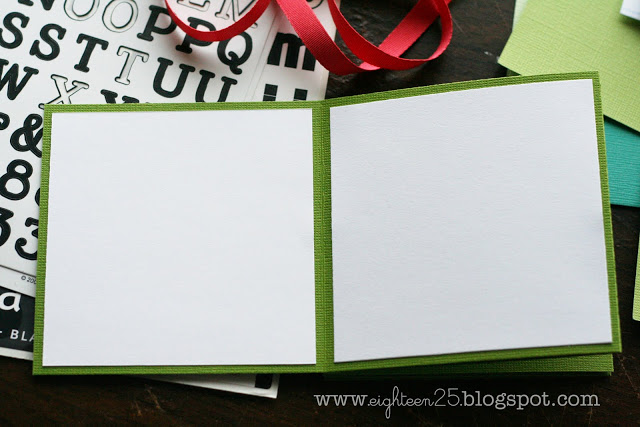 [five] decorate your cover with stickers, rub-ons, stamps or print-outs.
[six] cut a piece of patterned paper 3 3/4″ wide.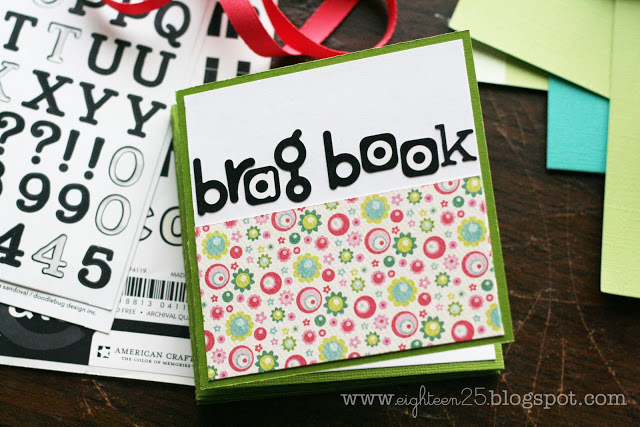 [seven] trim your photos to 3 1/2″ squares and adhere to album.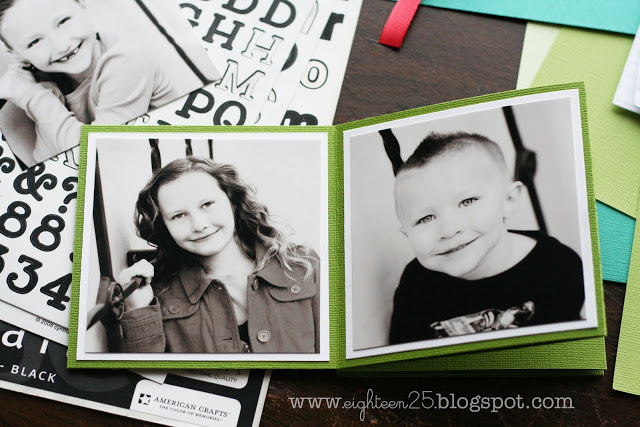 [eight] cut a piece of ribbon about 21 1/2″ long. adhere to the front, wrap it around the back and tie closed.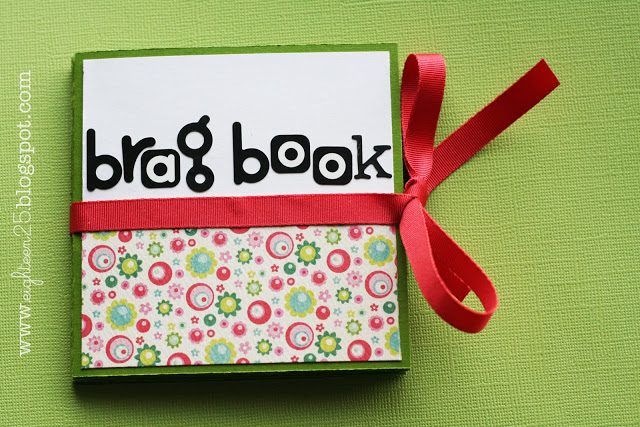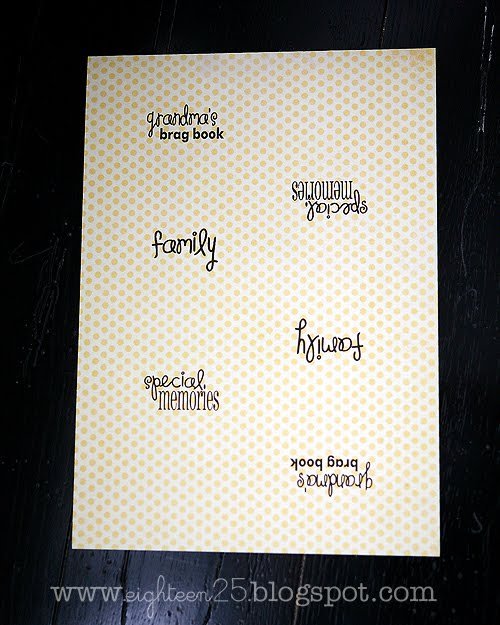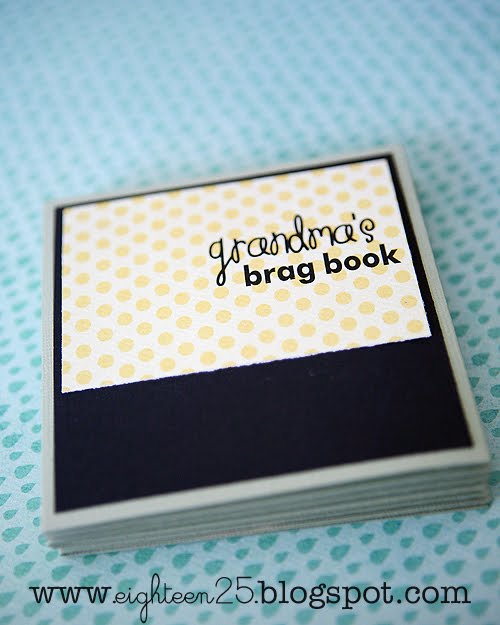 she layered a flower punch and circle punch to decorate her cover.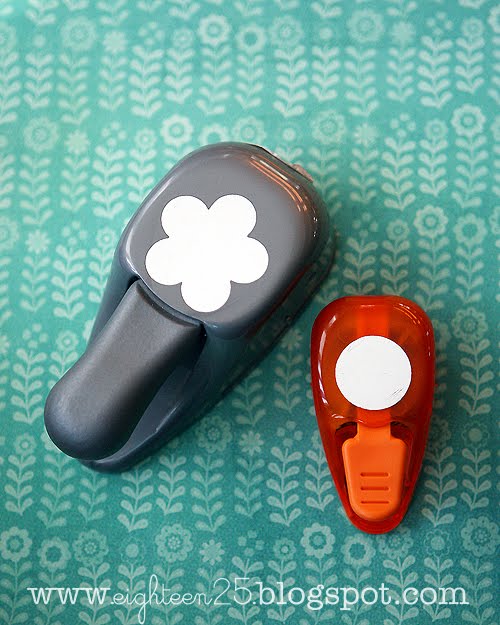 so cute!!