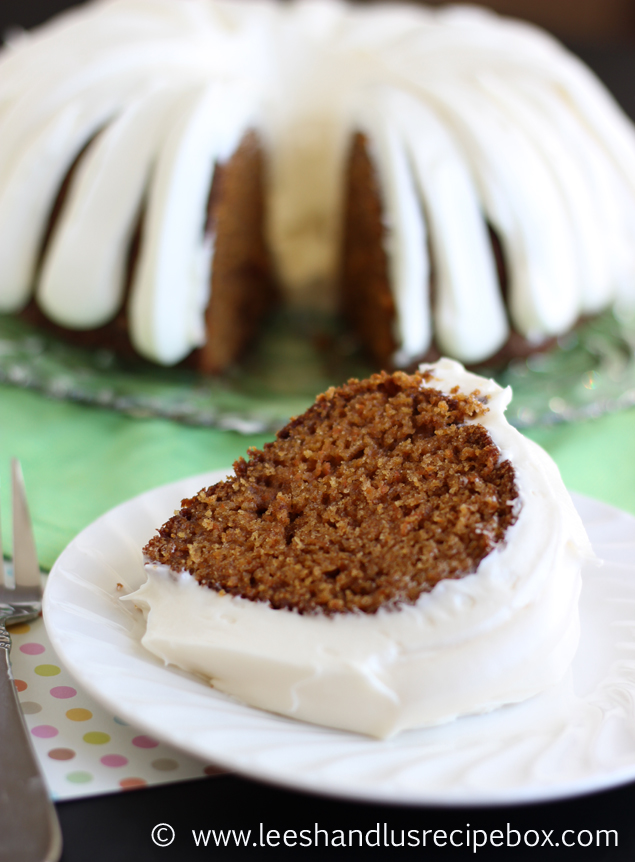 Food is pretty much always on my mind.  I don't understand how some people can forget to eat a meal.  I am always looking forward to the next time I get to eat.  I also love looking forward to special, traditional food on holidays.  For me, with Easter right around the corner, this easy carrot cake recipe is what I have been looking forward to!  It has been a repeat on our Easter menu for several years now, and I don't think it's going away any time soon.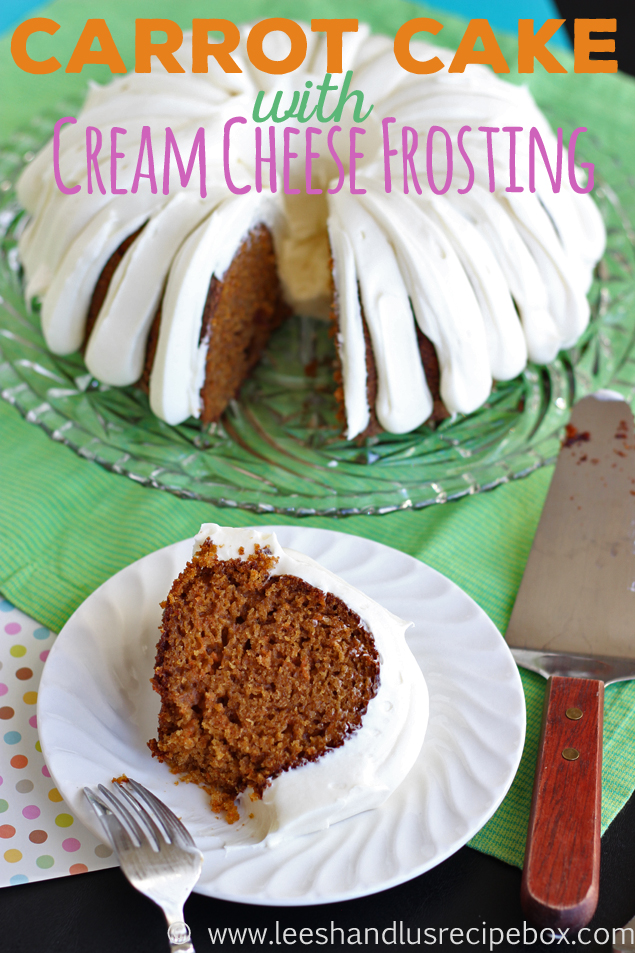 You can bake it in a 9×13 pan or in a bundt pan for a fancier look.  I feel like it's even better the next day, so if you like to plan ahead you can make it a day or two in advance which makes it a nice option when you have guests to serve.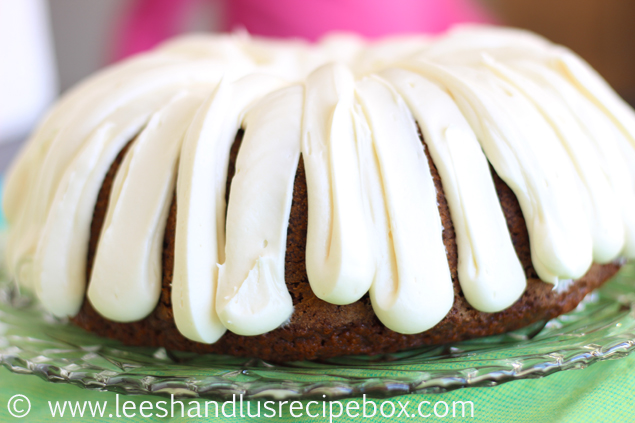 I'm a bit of a carrot cake purist, and prefer mine without nuts or pineapple.  Obviously you can add nuts if that's your jam.  I like to serve it chilled, right out of the refrigerator.  I also like to eat any leftovers for breakfast, just so you know.  It has vegetables in it so it's a totally acceptable breakfast food.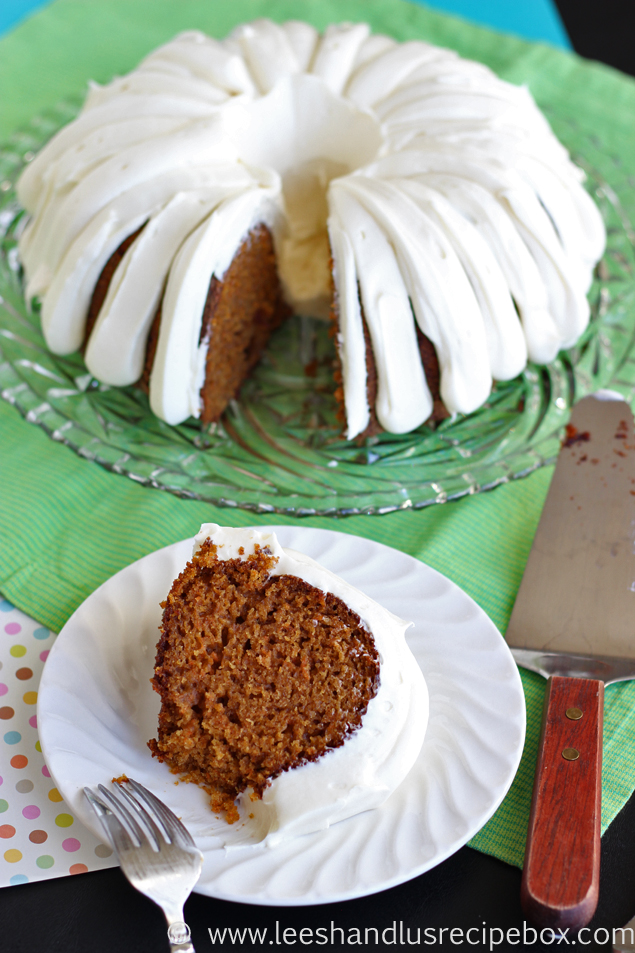 If you're on the hunt for a great dessert to serve for your Easter dinner, we hope you'll try this one!  What is your favorite foods and traditions for Easter?
Carrot Cake
Yield: 1 bundt cake or 1 9x13 cake
Ingredients
--Cake:
4 eggs
¾ cup oil
½ cup applesauce
1 cup white sugar
1 cup brown sugar
2 teaspoons vanilla
2 cups all-purpose flour
2 teaspoons baking soda
2 teaspoons baking powder
1 teaspoon salt
2 teaspoons cinnamon
3 cups carrots, grated (also works well to chop into bits/chunks in the food processor)
1 cup pecans, chopped (optional)
--Cream Cheese Frosting:
½ cup butter, softened
8 ounces cream cheese, softened
¼ teaspoon salt
3 cups powdered sugar
1 teaspoon vanilla
Instructions
Preheat oven to 350 degrees F. Grease and flour a bundt pan or 9x13 pan.
Sift dry ingredients together (flour, soda, powder, salt and cinnamon) into a large mixing bowl. In a separate bowl beat eggs, applesauce, oil, sugars, and vanilla until combined. Pour the wet mixture into the dry mixture and mix until combined. Fold in grated carrots (and pecans if desired - or you can sprinkle them on the cream cheese frosting as a garnish). Pour into prepared pan and bake 40-50 minutes for a 9x13 pan or 45-55 minutes for a bundt pan or until toothpick comes out clean. Cool bundt pan for 10 minutes before turning onto plate. Cool completely before frosting.
For the frosting, beat butter and cream cheese until smooth. Add salt, vanilla and powdered sugar and mix until smooth. Frost as desired.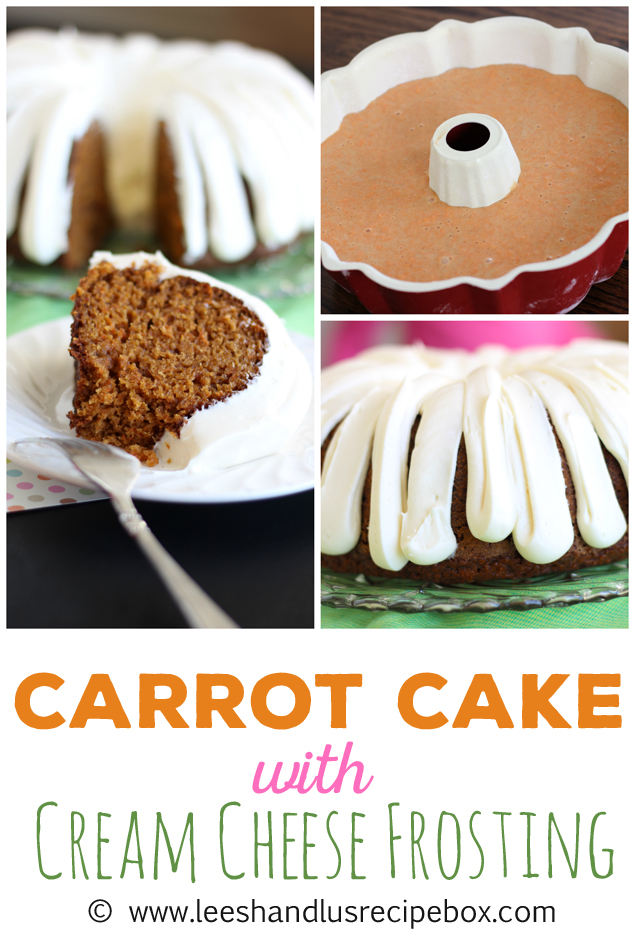 ---
Visit Leesh & Lu on their Blog | Instagram | Facebook | Google+ | Pinterest
and check out these other great recipes of theirs…
Mini S'mores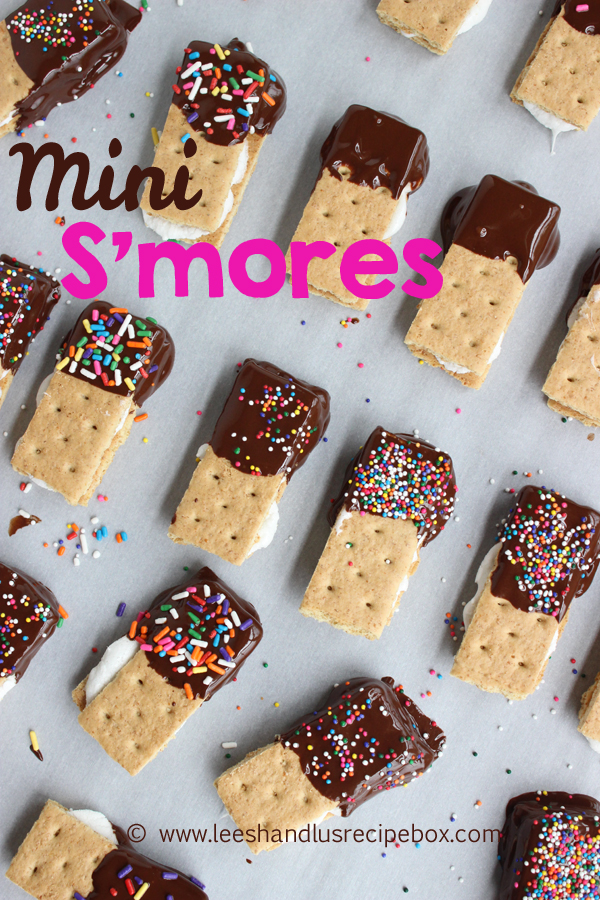 Double Chocolate Brownies