We love a good cheesy gift. Especially when it includes some yummy gummy candies! The kids will LOVE passing these out to their friends and classmates for Halloween. They are a little bit creepy and a lot a bit fun!
You only need a few things: [affiliate links included]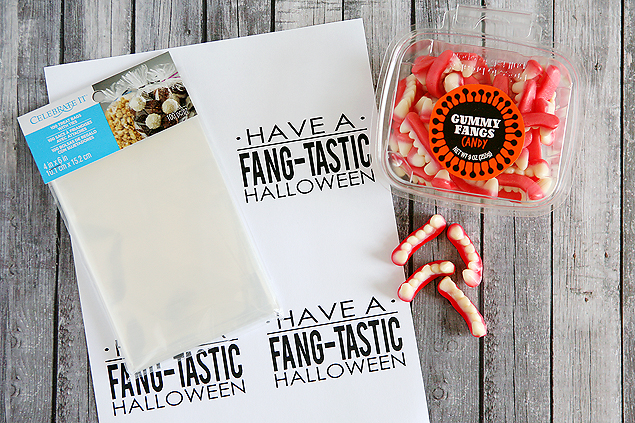 Just download, print and cut out your tags. Fill your bags with fangs and then fold the tags over the top and staple on each side. You're done!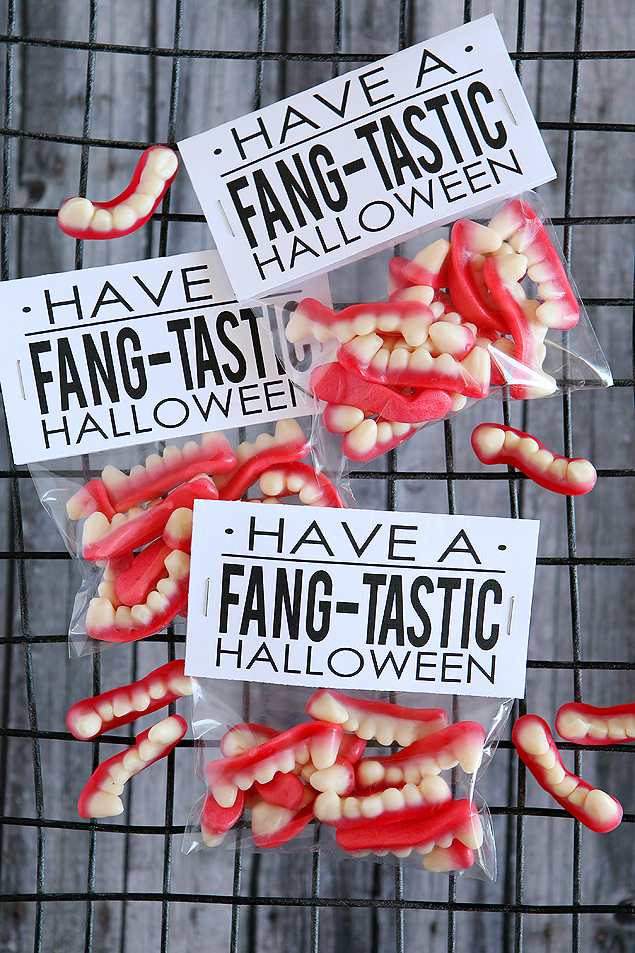 It just dawned on me that these would be really fun to give to your kids when you go see the new Hotel Transylvania movie. We just went and saw it last weekend and it's super cute and all about Fangs! 🙂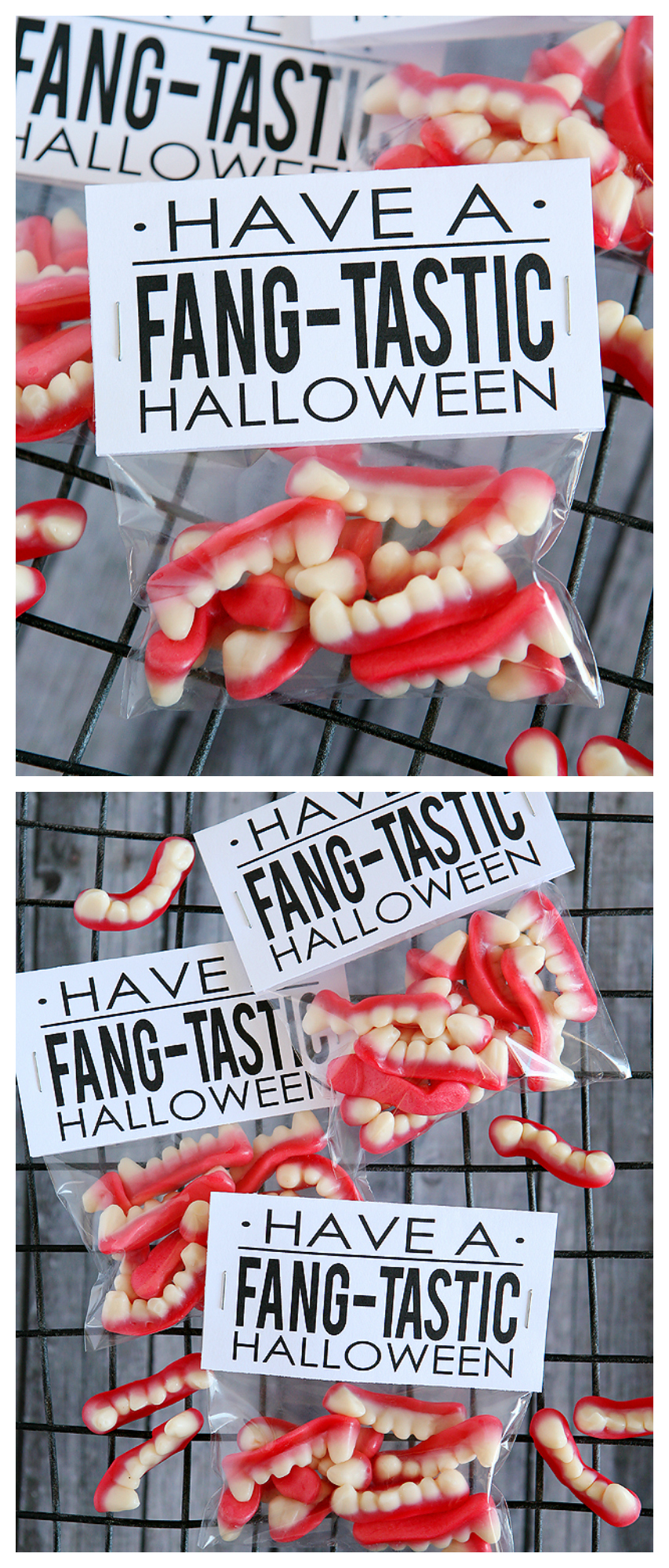 Here are a few Halloween printables you may like from some of our friends:
Halloween Printable Coloring Tablecloth | The Crafting Chicks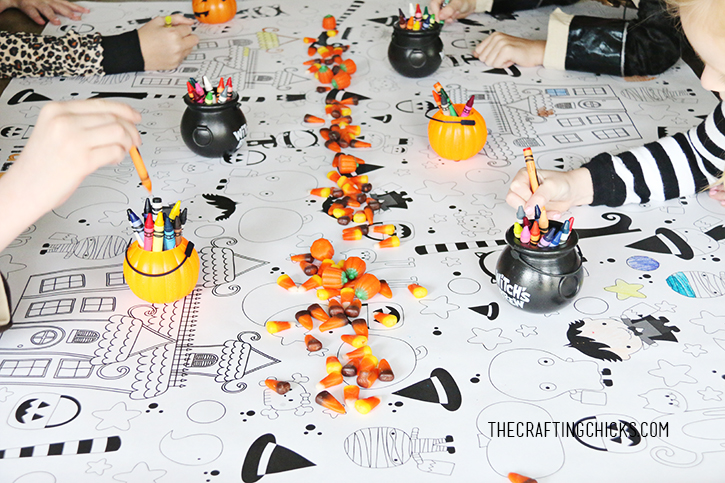 Trick or Treat Print | Snap!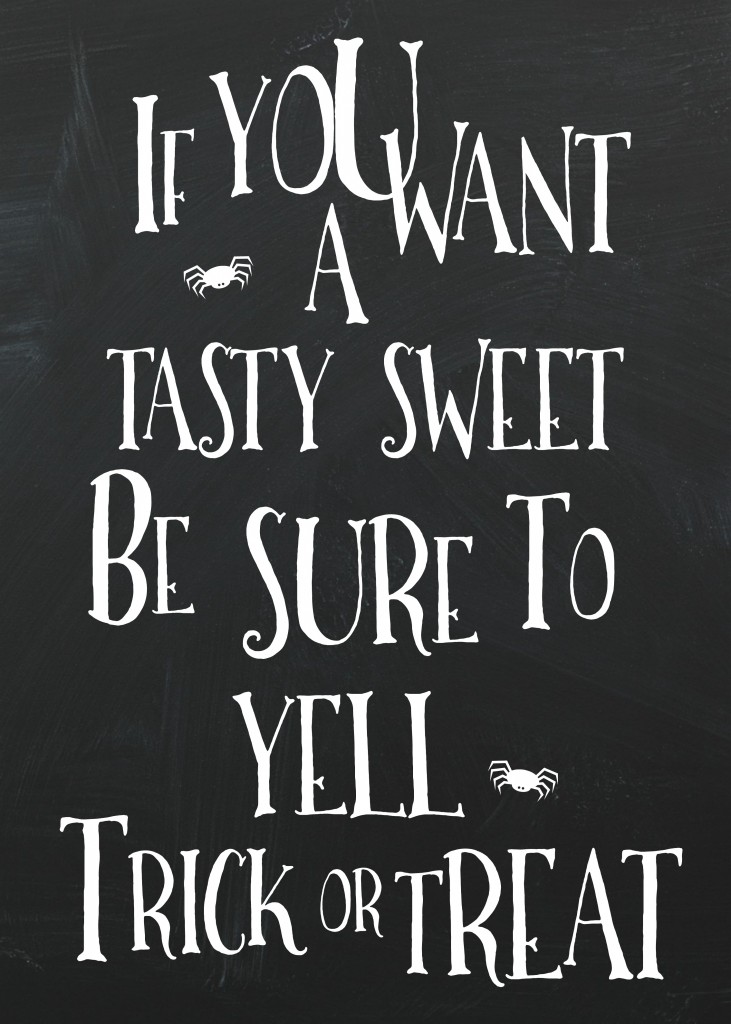 Halloween Candy Scavenger Hunt | The Dating Divas