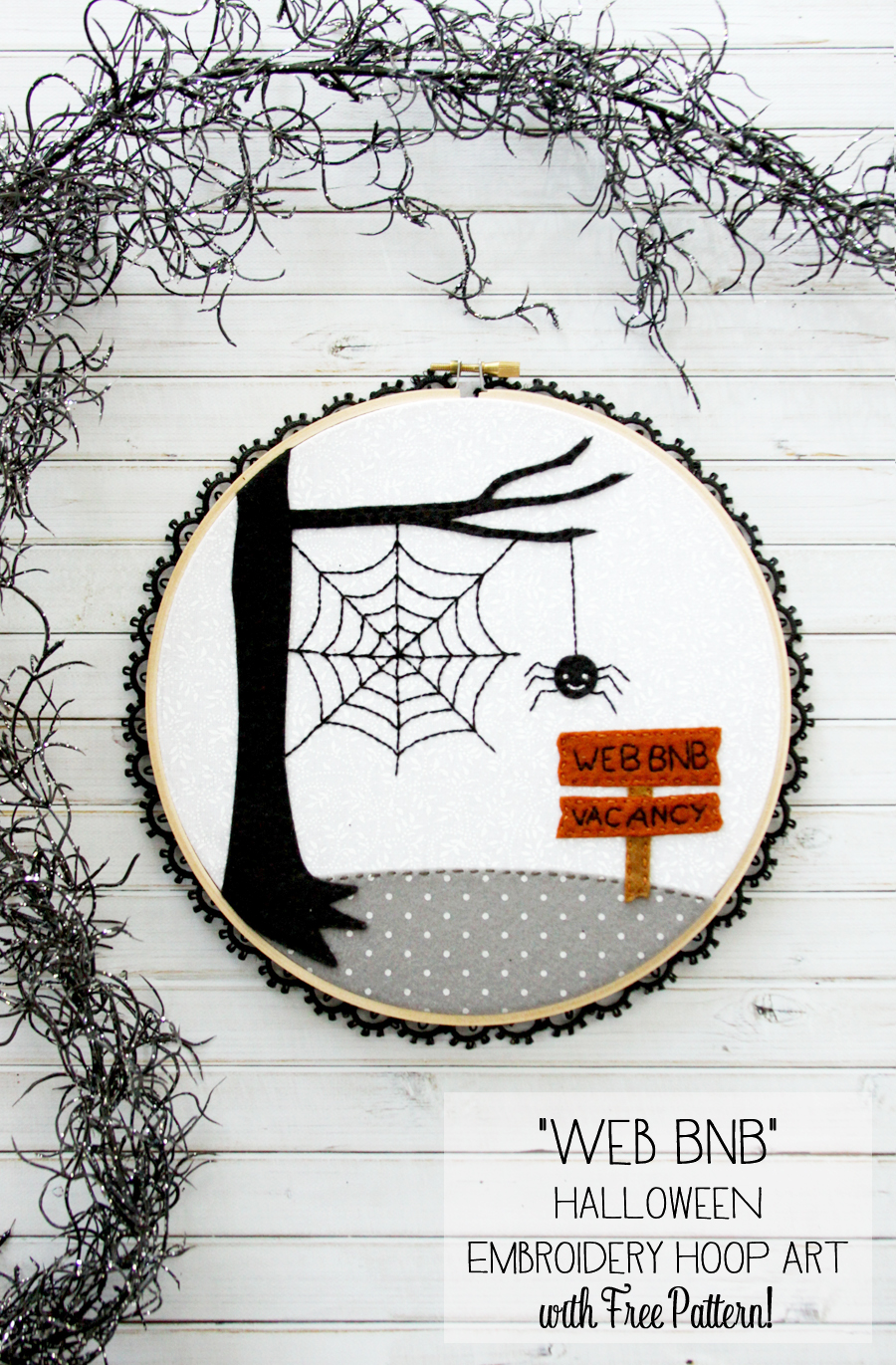 Hi Eighteen25 readers! My name is Bev and I blog over at Flamingo Toes. I'm so excited to be here for Spooktacular September! If you've visited Flamingo Toes before you know I'm all about hoop art projects so I had to make up a new one for Halloween! I'm sharing this fun Web BnB Halloween Embroidery hoop art today – and I have a free pattern for you!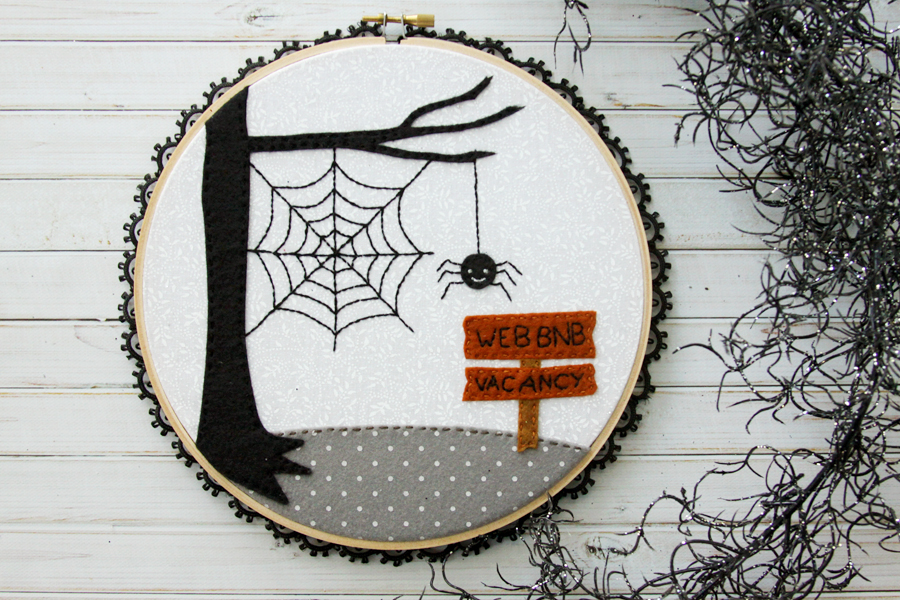 This hoop is sweet and spooky mix of felt and fabric and the embroidery is all really simple. Even if you've never done embroidery before you can stitch this fun little spider hoop!
I love these quick hoop art projects – they're so fun to change out for different seasons.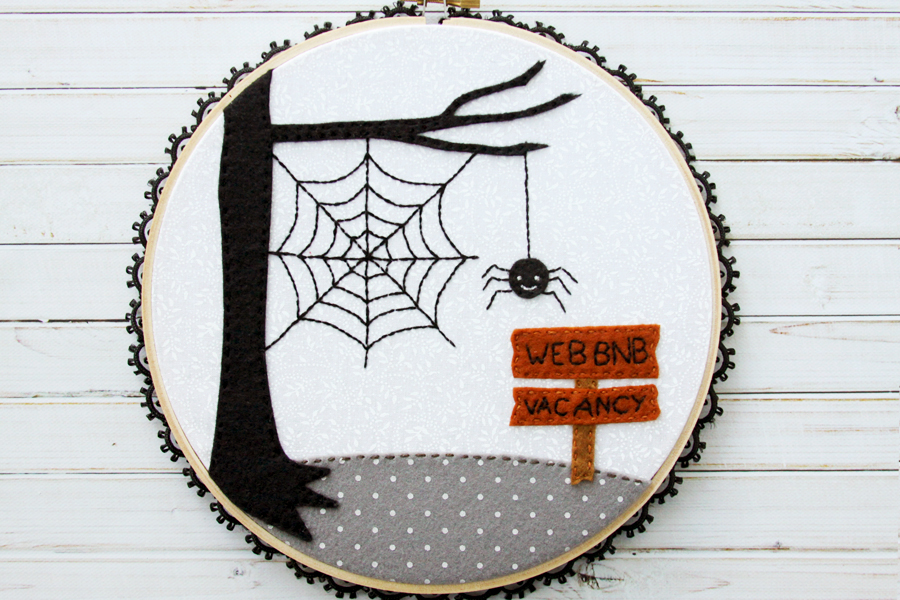 Here's what you'll need to make this fun Halloween Hoop:
Materials:
10″ square of white background fabric
8″ embroidery hoop
Wool felt pieces – black, gray, rust and brown
Coordinating DMC Embroidery floss
HeatnBond Soft Stretch fusible webbing
Transfer pen
Hot Glue
Start by tracing the web and the spiders strand and legs to the white background fabric. I used an iron on transfer pen but you can use whatever method works best for you!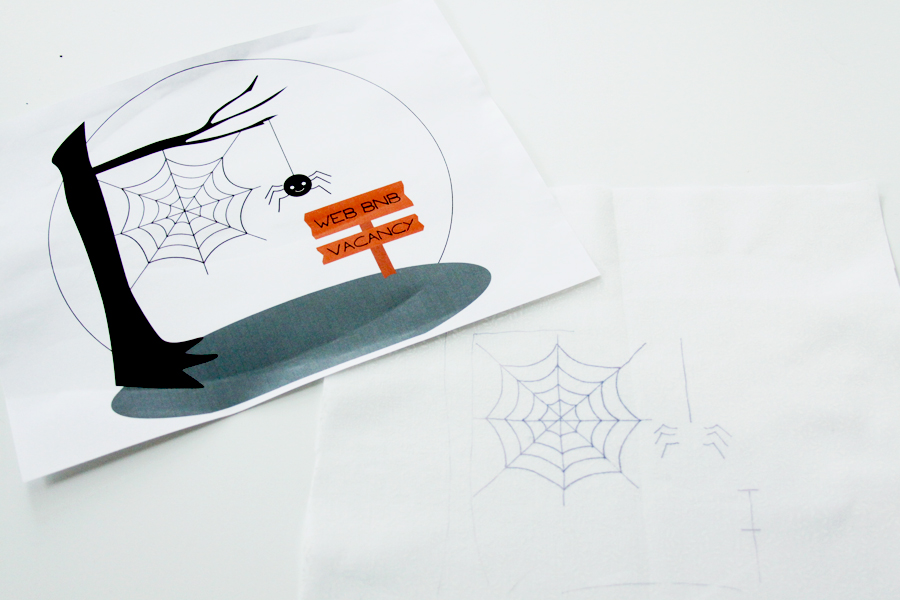 Embroider the web and spider legs and strand with 3 strands of black embroidery floss using a back stitch. Here's some handy embroidery tutorials if you need them.
Iron the heatnbond to the back side of the felt pieces. Cut out the tree, spider, ground and sign out of felt. If you are not using wool felt, make sure you use a pressing cloth when ironing, or you'll have a not-so-fancy felt cover on the base of your iron.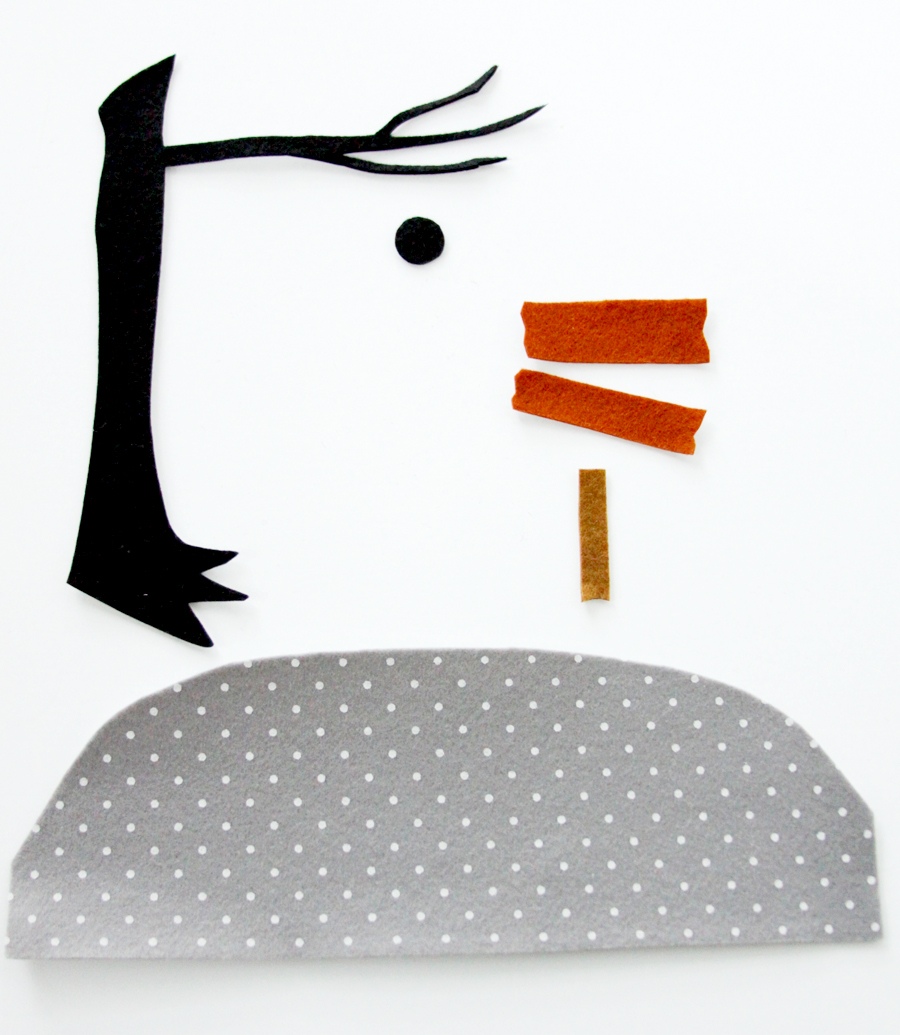 Remove the paper backing on the fusible webbing and using the pattern as a guide, iron the felt pieces in place on the background.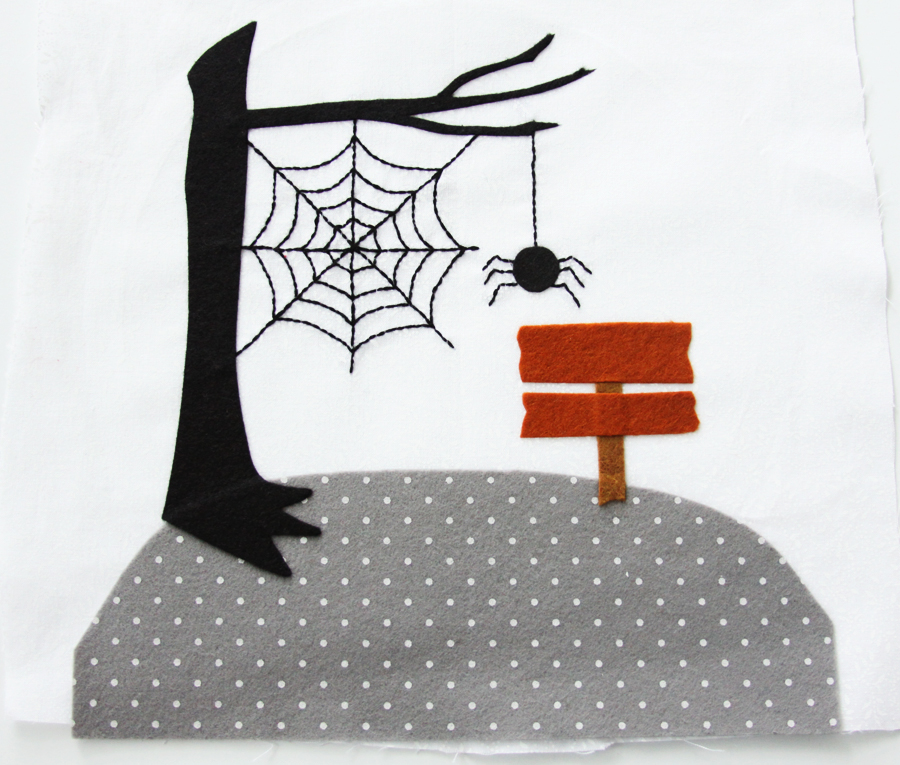 Stitch around the felt pieces with coordinating thread using a running stitch. Embroider the lettering on the sign with a back stitch and the little spiders face using French Knots for the eyes and backstitch for the smile.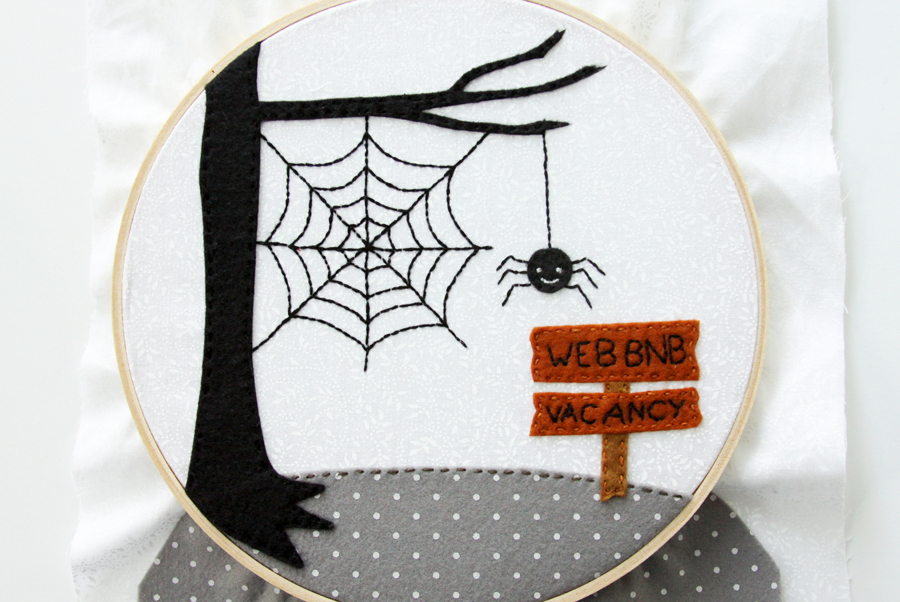 Trim the fabric around the hoop and finish off the back. Glue a bit of lace trim along the back so it peeks out over the edge of the hoop. Now you have a fun new Halloween hoop to show off!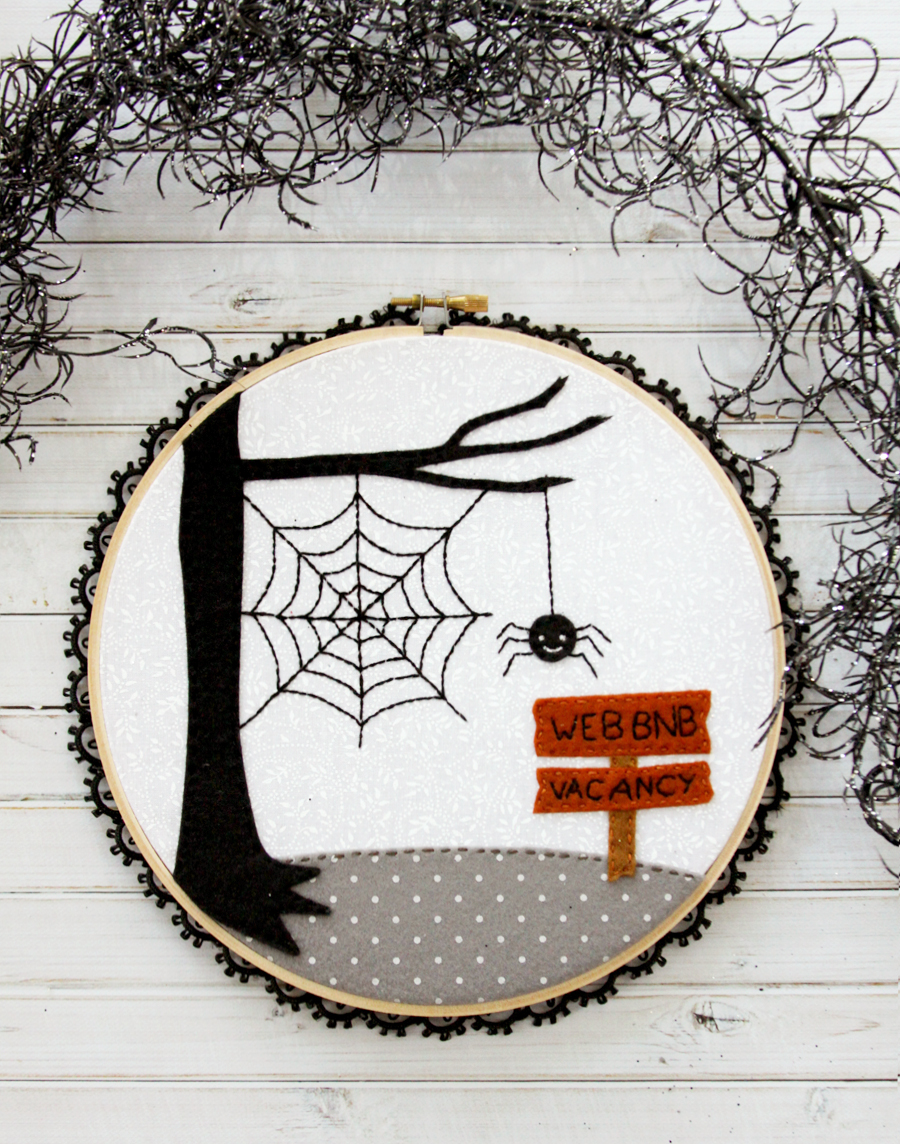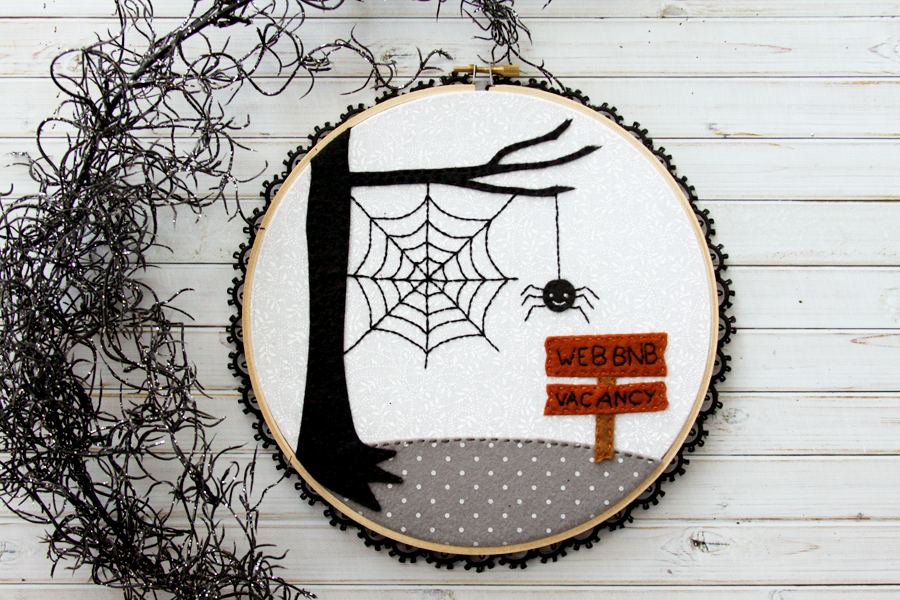 I'd love for you to stop by Flamingo Toes – I have lots of fun sewing, embroidery and crafty tutorials! Here are a couple of my other Halloween hoops if you'd like to get really stitchy this year!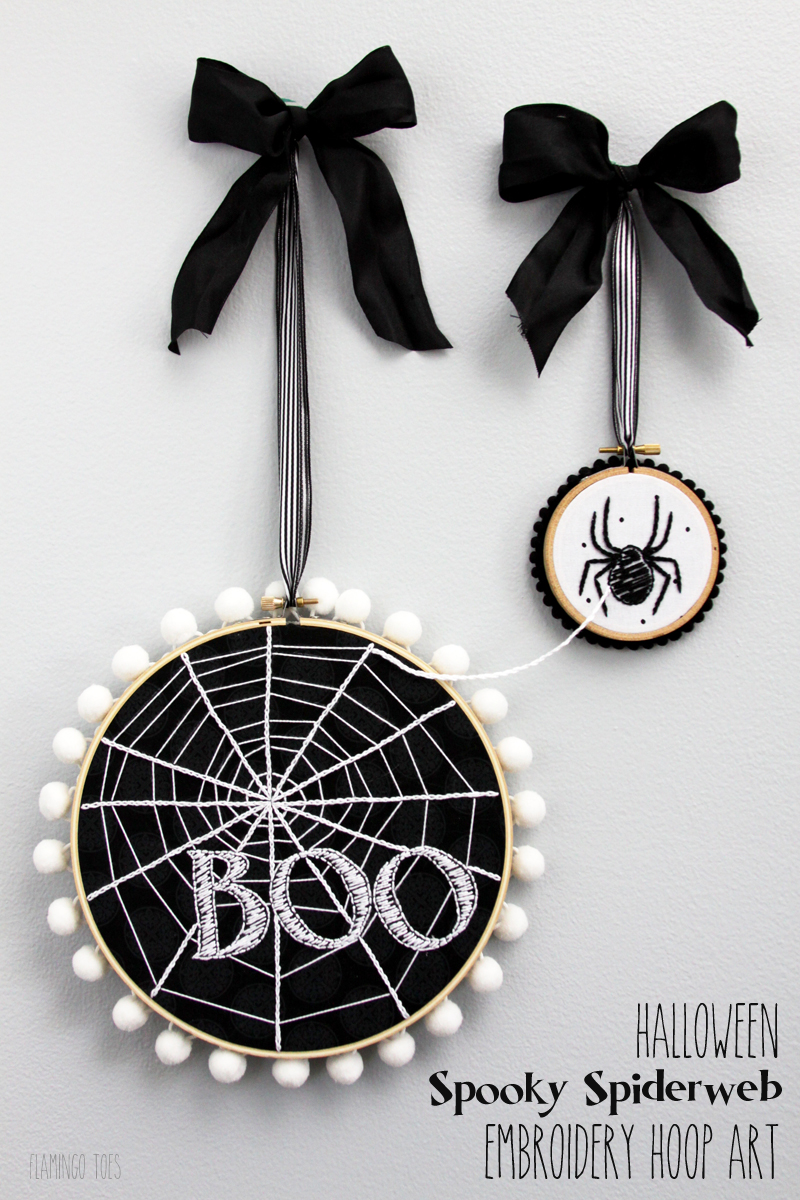 Boo-yah! Cute Ghosties Halloween Hoop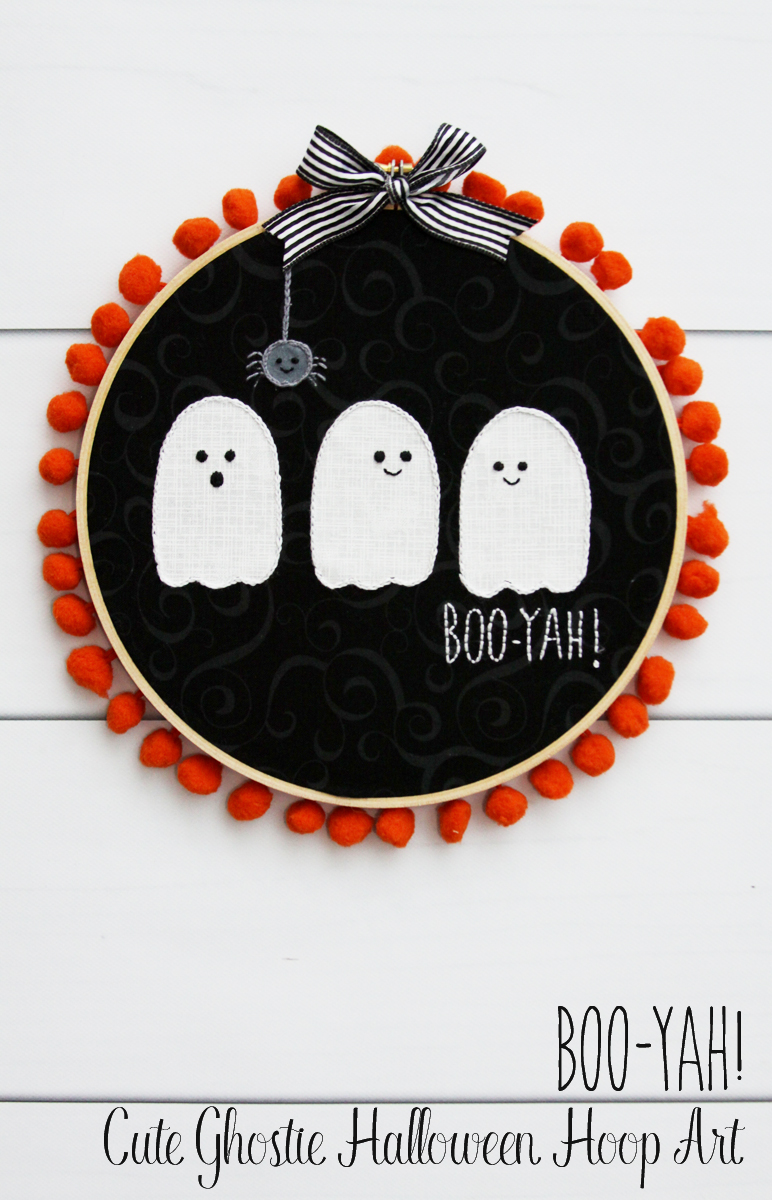 Visit Bev on her BLOG | FACEBOOK | INSTAGRAM | PINTEREST
Here are a few more fun Halloween ideas you can find on Eighteen25: