This post brought to you by
VTechKids
. All opinions are 100% mine.
We want to introduce you to Vtech's latest electronic learning toys… the
Switch & Go Dinos
!! We recently received two for our boys to play with and they were a big hit.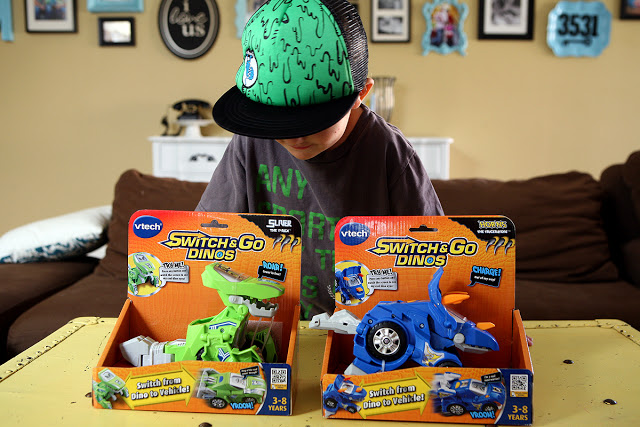 These new toys switch back and forth between vehicle and dino all the while presenting your child with interesting and fun dinosaur facts. Other great features…
Each toy has an LCD screen for customizable animation. Kids personalize the toy by selecting animated dinosaur eyes when in dinosaur form, and driver faces when in vehicle form.
The dinosaur and vehicle sound effects bring the toys to life.
In dinosaur mode, action buttons trigger interesting facts about each dinosaur as they come to life, exclaiming up to 30 expressions.
Transformation is easy, so your child won't get frustrated.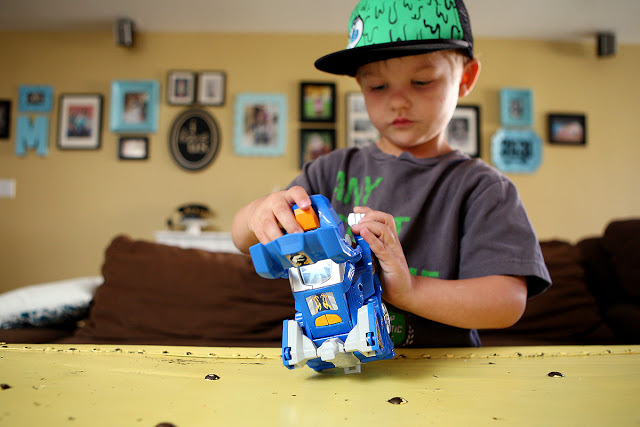 The four Starter Dinos include…
Tonn the Stegasaurus, Sliver the T-Rex, Horns the Triceratops and T-Don the Pteranodon.

If there aren't any young dinosaur loving kiddos in your home right now, these would make great gifts for a nephew, grandson or a friend's child. (little sisters even enjoy them)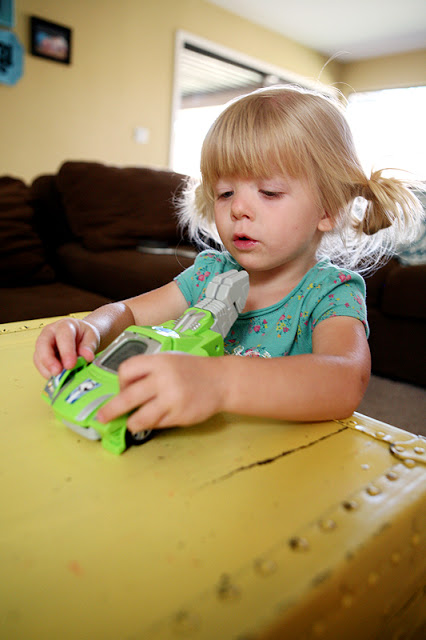 You can
buy today on Amazon
and beginning June 18th, you can buy them at VTechKids.com for only $15.99.
All
Switch & Go Dinos
will be at major retailers beginning in Fall 2012, including the four Starter Dinos, as well as
Attila the Ankylosaurus
,
Span the Spinosaurus
and
Brok the Brachiosaurus
.