This quite possibly might be my most favorite day of the year!
Every Christmas Eve we gather together.
We eat some awesome mexican food.
and then….
we start
the
Talent Show!
and boy howdy. we've got talent! =)
~ we play musical instruments
~ we stand on our heads
~ we do funny things with parts of our bodies
~ we cartwheel
~ we throw footballs
~ we tell jokes
~ we sing songs
~ we recite the pledge of allegiance
~ we juggle
~ we hula hoop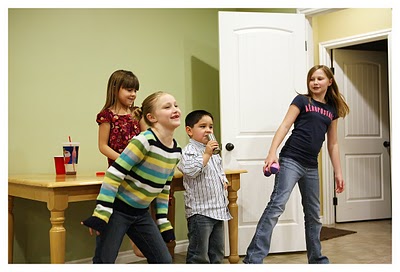 yes… yes i know. you are impressed with our many talents!
but it doesn't end there.
jamie wow's us with her moon walk.
and jen proves to the crowd that she can indeed still do the splits
(i better start working on those)
now jodie doesn't usually get to join us on Christmas Eve… but she'll be there this year.
i can't wait to see what talent she decides to share…. it better be good!
after everyone has performed all the talents they dare to share.
the kids all unwrap one present.
nice + new + warm pj's.
they love it… and now they are all set for bed, so we love it!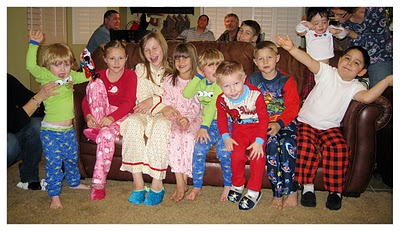 can you see why it's my most favorite day of the year?