every holiday season i can count on a few things.
my tree going up (eventually),
some late night Christmas shopping,
yummy scented candles burning,
 (the sisters, mom, grandma, aunt, cousin and kidlets)
all get together to bake up our favorite holiday treats.
 one day + one mess + lots of yummies = delightful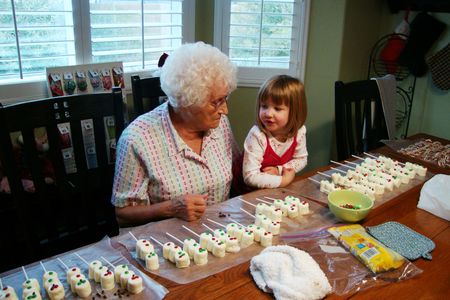 ingredients for a successful baking day:
– invite the people you love
– recipes
– all the ingredients for your recipes
– something salty to eat while you're baking
(cheese ball + crackers, chicken salad croissants are a few favorites)
– something to take your goodies home in
do you have a baking day?