Every day during the month of November,
us girls are going to be snappin' photos with our phones…
of all those things and people we are thankful for.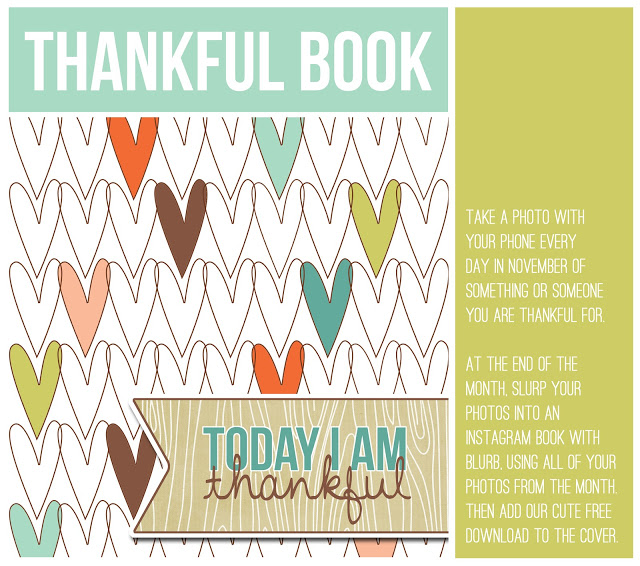 At the end of the month,
we're going to make an Instagram book through
Blurb
.
Adding the cute little cover we made.
Then we'll always remember those things that we are thankful for every day.
Download your
today i am thankful
cover
here
.
And if you decide to participate… use #novemberthankful on Instagram so we can follow along.