we love the cute styles of clothes and accessories that are out there right now.
so, we thought we'd put together some dreamy outfits.
some of them are from our favorite stores
and some are from places we've never heard of!
(with price tags too high for our pocketbooks)
but…if you are like me… i love the eye candy!
(then, i take those ideas and recreate them with target, old navy + gap specials)
so, we started with a few outfits fit for the warmer weather.
or more like blazing hot weather?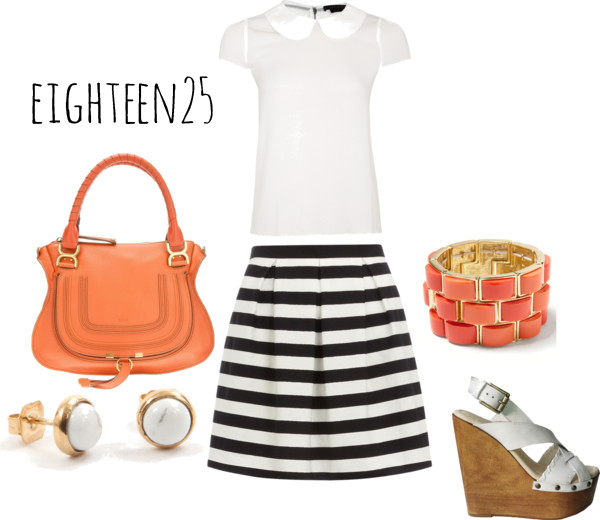 i think i love just about everything here.
from the wide stripes to the peter pan collar…
the shoes, and that pop of coral…
i want it all!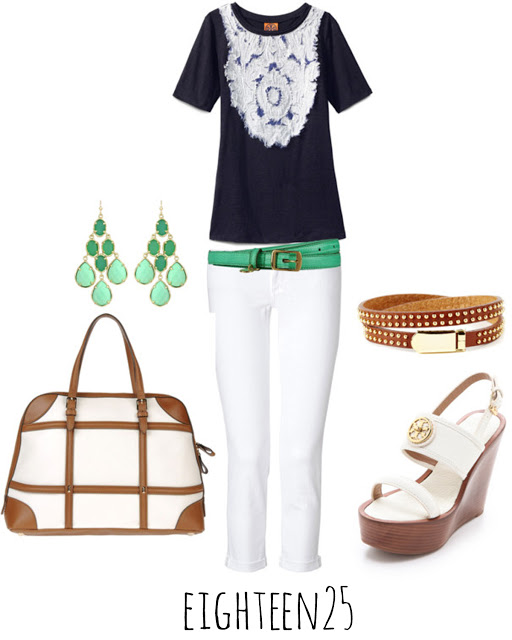 this would be my perfect date night outfit.
love the white pants but wouldn't dare wear them with my children near me.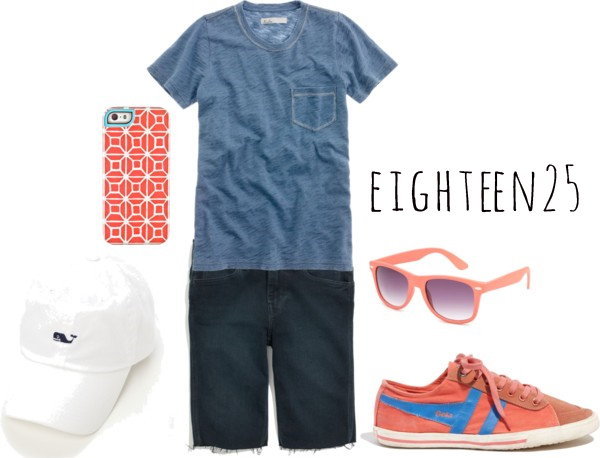 this outfit screams to me,
"hey! i can still look good while running the kids around."
what do you think?
(i know i must get me those shoes and every color that tee comes in)
are you outfitted for summer?
what's your favorite tee or accessory that
that makes you feel like a hundred bucks?
____________________________________
this post is sponsored by: