We had so much fun the other day using our new ImpressArt Metal Stamps from JOANN.  We made Stamped Metal Gift Tags, Stocking Charms and Hot Cocoa Stir Sticks. We've never, in our lives, used Metal Stamps but the tools that ImpressArt makes are so user friendly! I can see more of these craft days in our future.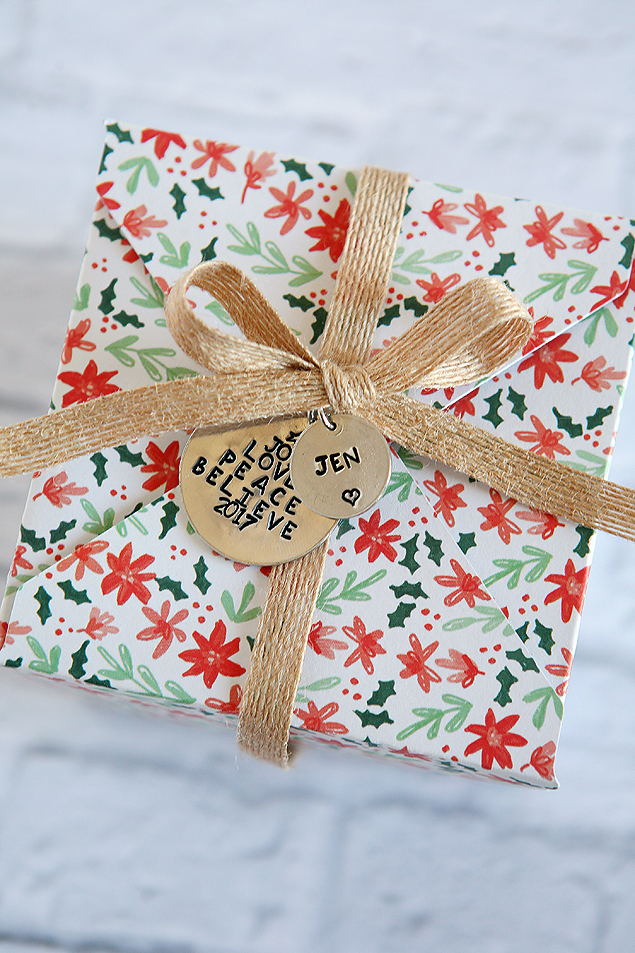 All of the supplies we used can be purchased at JOANN and have the instructions on the back of the packaging. Here is the gist of how to stamp on an aluminum circle. Super easy!
Step 1: Use the Stamp Straight Tape to mark exactly where you want to stamp. We drew some lines with a permanent marker to mark the center and then where we wanted the letters to go. The tape also holds the circle in place. So nice!
Step 2: Place your stamp where you want it to go and make sure it's straight up and down.
Step 3: Give it a medium to hard whack with a Stamping Hammer. We decided we preferred the look after a hard whack. (But everyone is probably different.)
Step 4: Use the Stamp Enamel to cover each letter and let it sit for 1 to 2 min. before wiping the remaining with a paper towel.
Step 5: Punch a hole with the Hole Punch Pliers.
Step 6: Use some Needle Nose Pliers to spread apart a Jump Ring and insert the Jump Ring into the hole on the circle.
Step 7: Add a piece of ribbon or string and attach it to a gift or jewelry.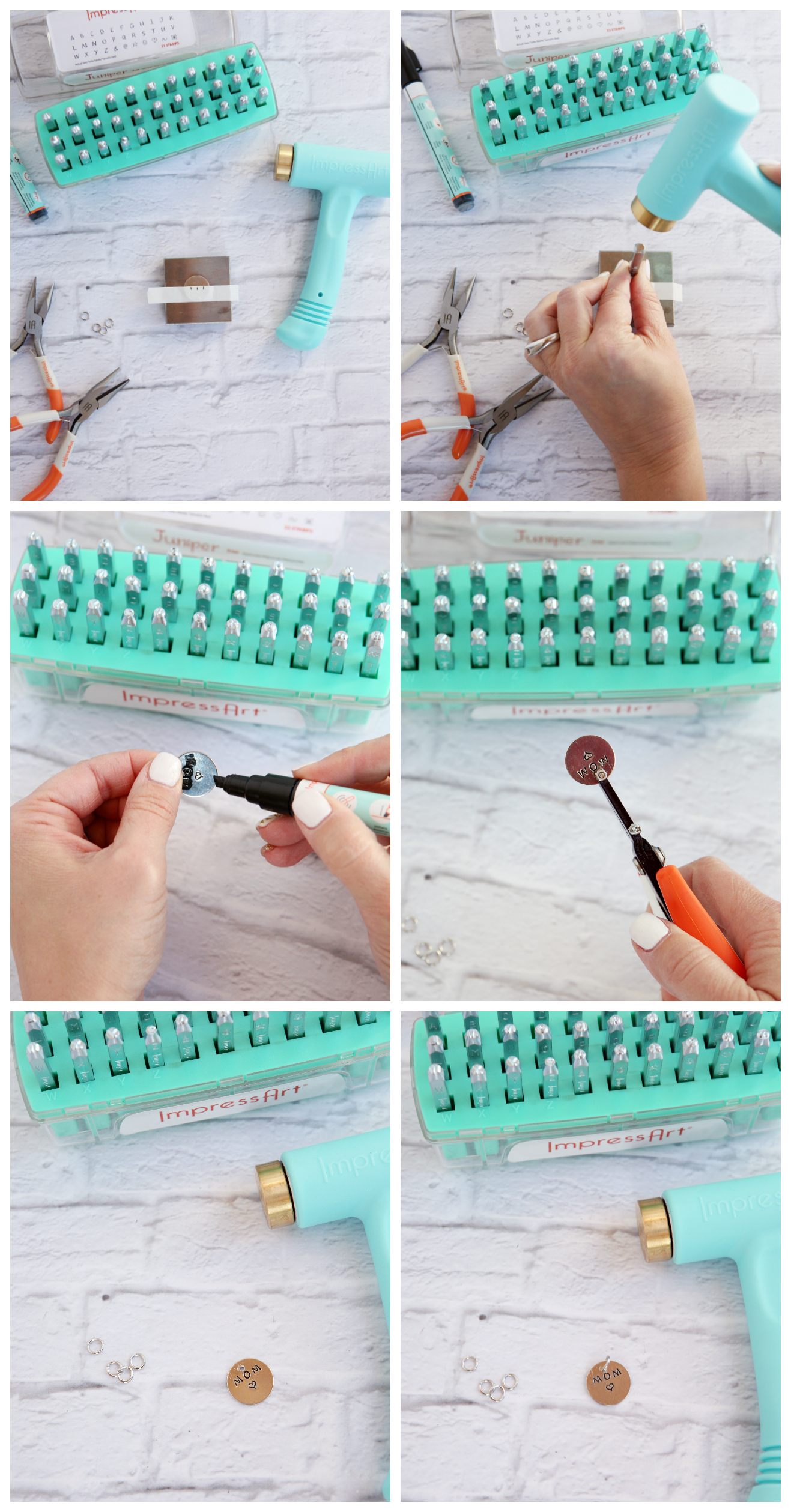 I just love how these add such a pretty touch to a special gift. Obviously I wouldn't make them for all the gifts under the tree but grandma's gift or a teacher's gift would definitely be fitting. They would be something they could save and use as an ornament in the future.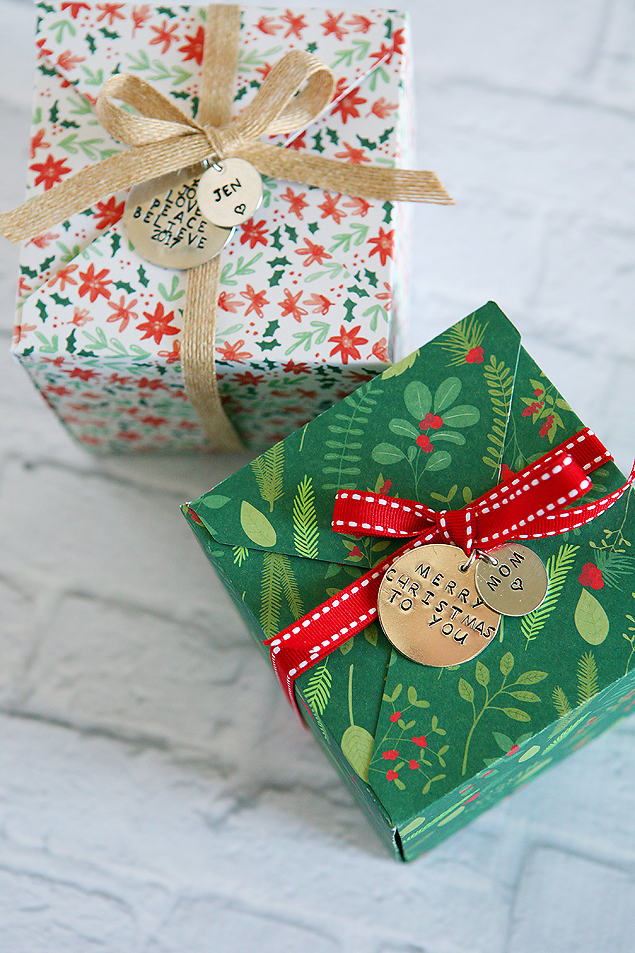 Next, we turned some Wine Charms into Stocking Charms. We don't drink, but have always wanted to identify who's stocking was who's so this was a perfect alternative. I love how simple they were to make and the different personalities they represent.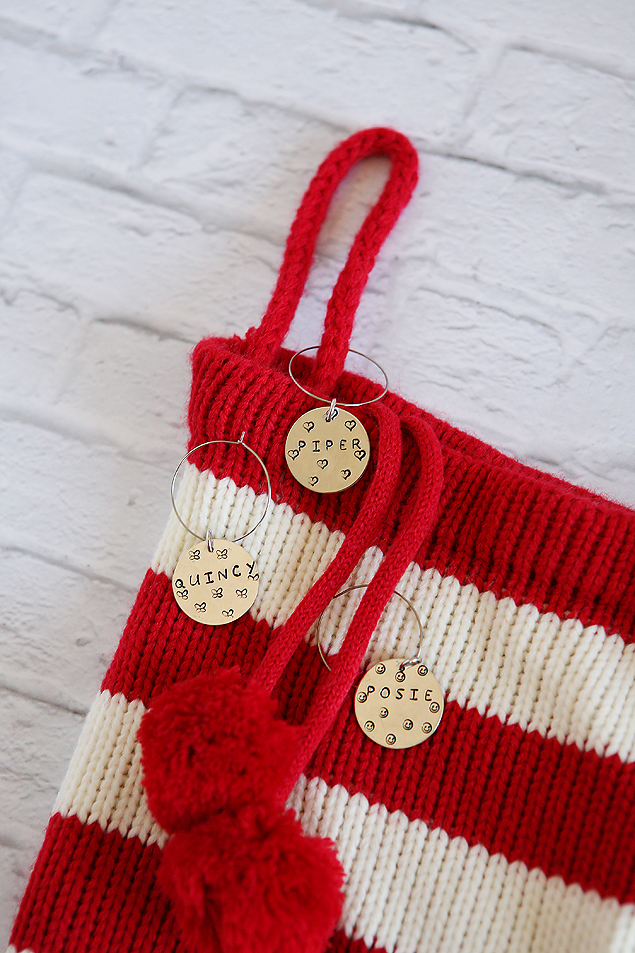 Aren't they so cute?
And who doesn't drink Hot Chocolate this time of year? Are you like us and love adding different sprinkles and toppings? If you do, you'll need to make these adorable stir sticks! Turn them into the cutest gift for a friend, neighbor or teacher by wrapping up a mug, some hot chocolate mix, sprinkles, marshmallows and the personalized Stir Sticks. Top it with a bright red bow and you're sure to make someone VERY happy!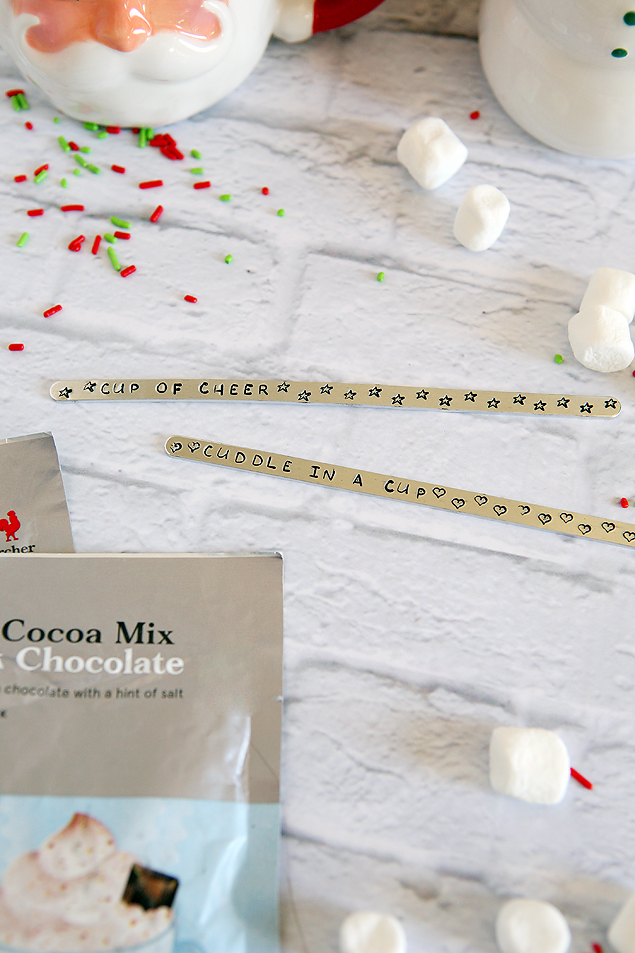 They make me melt! I can't stop thinking about all the other sayings I want to put on them and all the projects I want to try.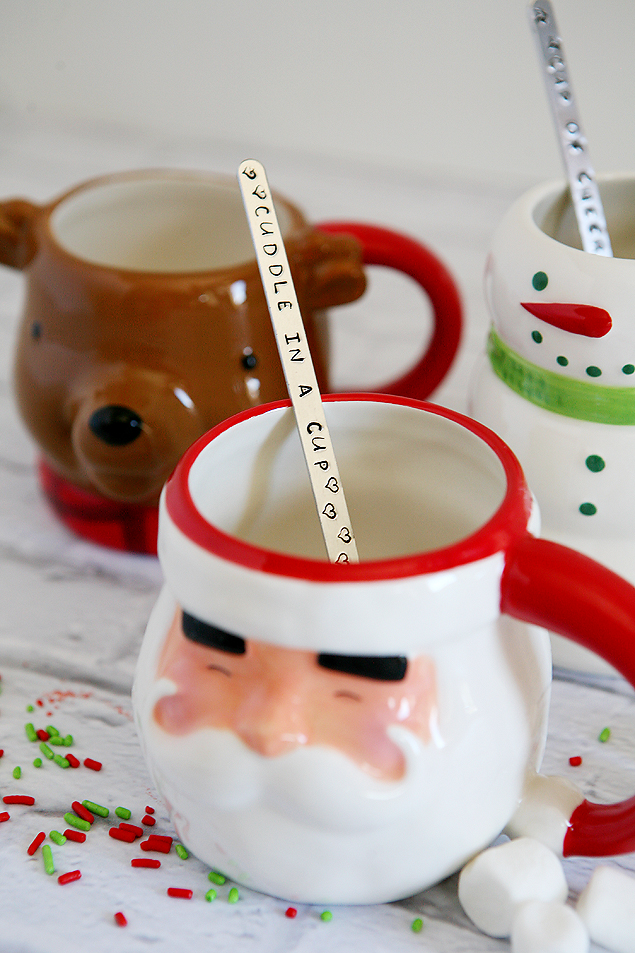 So darling and so much fun! We were joking that Metal Stamping is a good stress relieving project. Plus it's always fun to try something new. I could see our daughters also really liking it!
Check out all the ImpressArt products you can find online at JOANN here!

This post is sponsored by JOANN, all opinions are my own.