How about a little extra sparkle on St. Patty's day?
St. Patrick's Day Buttons
should do the trick!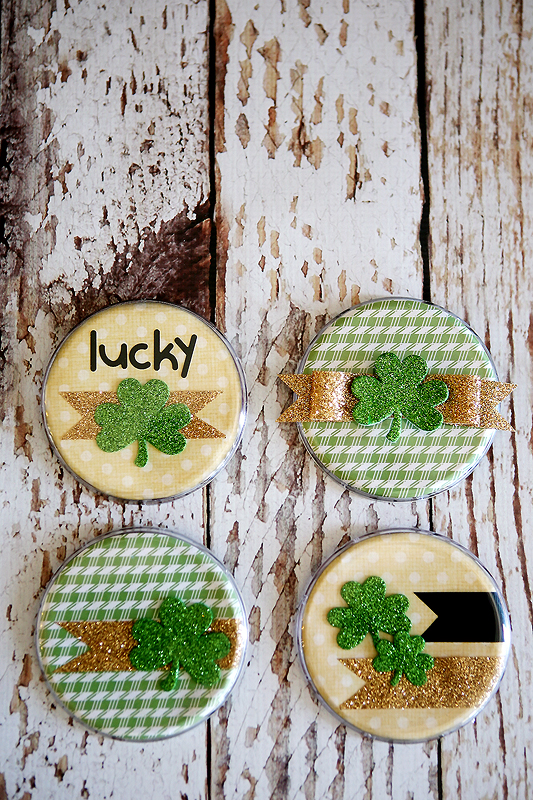 supplies:
3.5″ plastic buttons – (I've seen these at Michaels and Hobby Lobby)
shamrock foam stickers
gold glitter ribbon (found at Michaels)
black ribbon
scrapbook paper
letter stickers (optional)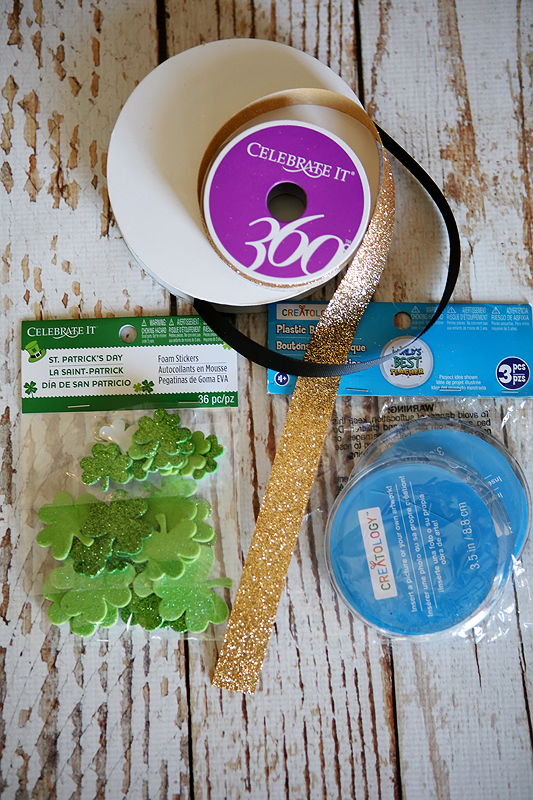 there's really no right or wrong way to decorate them.
trace a circle on your scrapbook paper using the back piece of the button,
cut it out and then just have fun!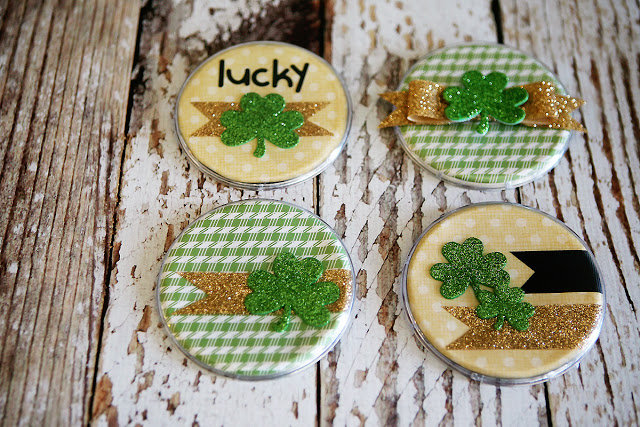 put all your decorations inside the button or for more of a 3D effect hot glue your decorations to the top of the button. A quick and easy project for all ages.
. . .
this post is sponsored by: