Happy early Halloween, friends!
I'll admit that spiders usually freak me out…but for Halloween?  Well, they're super fun!
So here's a simple but spooky craft you can make in just a few minutes that would be perfect for party decor or even just for some creepy crawly fun around the house.
Supplies needed:
white emergency candles (found in most grocery and discount stores for about $1)
black spider rings
scissors
hot glue gun or craft glue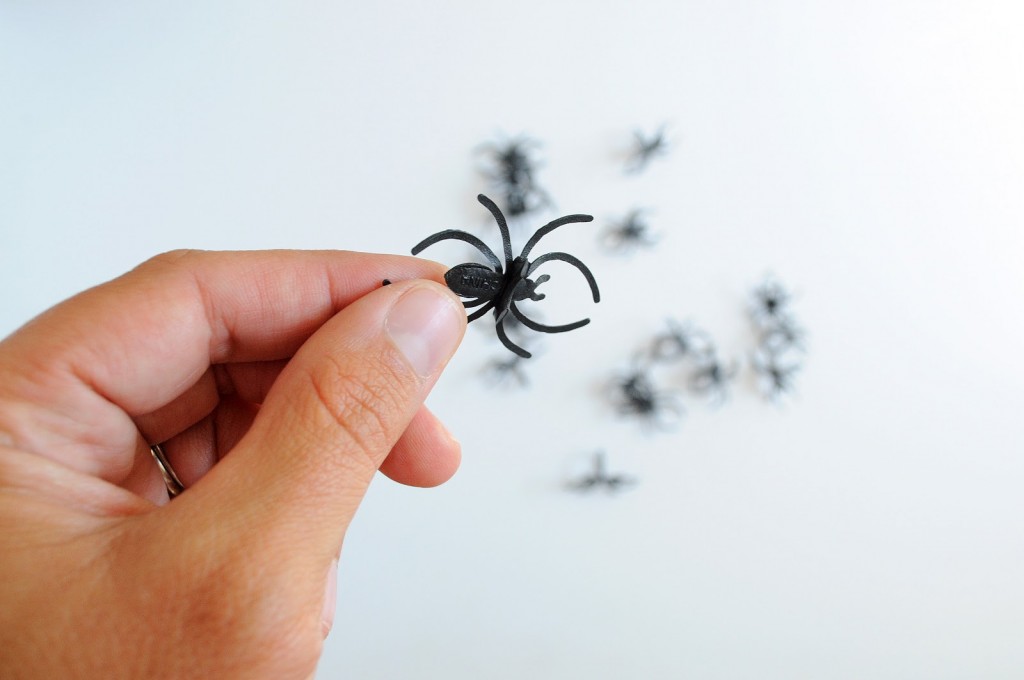 Trim the ring portion off the spiders.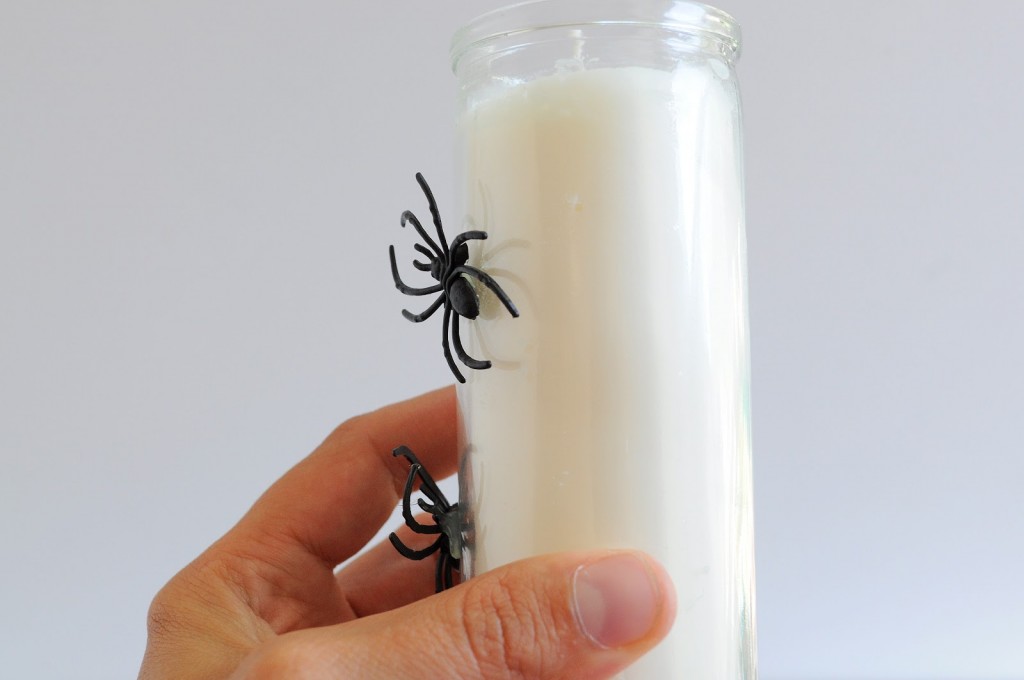 Then randomly glue the spiders to the outsides of the candle jars.
Place your candles on a festive table or mantle and enjoy some spooky fun!
Here are a couple projects for Halloween:
Batty Halloween straws. These were super fun in preschool!
Mini pumpkin vases.  We gifted these to our teachers last year and they were a huge hit!
I also have several printable Halloween favors for school…and they don't involve candy!
Thanks for reading today!  Happy Halloween!
Here are a few more great Halloween posts you can find on Eighteen25: