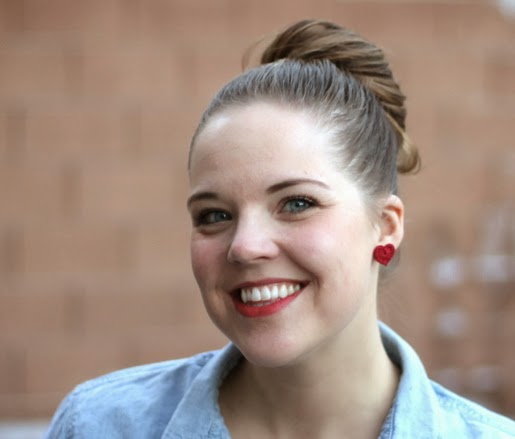 Let's us introduce to you today another one of our fabulous new team members…. Alexis of Persia Lou. We had no idea when we invited Alexis to team up with us that she was actually here in Vegas as well. (so fun!) We are so excited for her to share her creativity and talents here with you all. We just know you're going to love her!
_____________________________________
Hello, hello! I am so, so excited to be part of the team here at Eighteen25!
I used to think that I didn't like to decorate for holidays, but I'm changing my tune a bit. Here's the thing I'm realizing – the holiday decor can be stuff I really like! Like stuff I would like in my house even when the holiday has passed. Plus, putting up a few holiday decorations gives me an opportunity to change things up every once in a while, which is always fun.
I've been really enjoying playing around with watercolors, and today I wanted to show you guys how to make a pretty little watercolor heart for Valentine's Day or any day, really. The texture of these hearts reminds me of a faceted gem, and I just love em.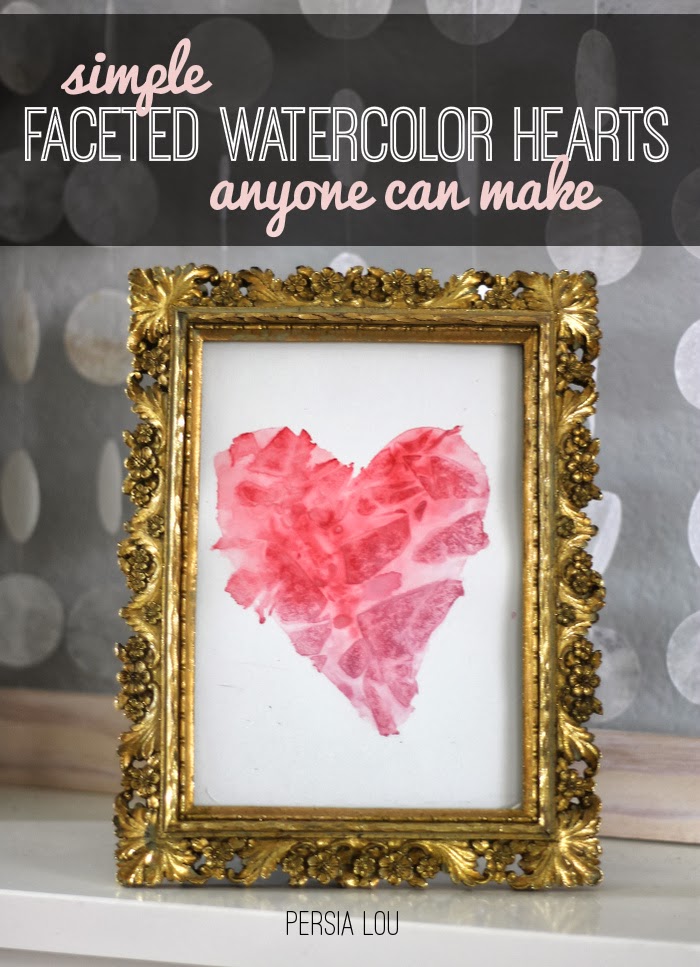 If you are thinking this project's not for you because you aren't an artist and you've never tried watercolor, stop thinking that right now! You can make this. You really can. Truly.
All you need to achieve this cool effect is something you all probably have in your kitchen: plastic wrap! Here's how you do it: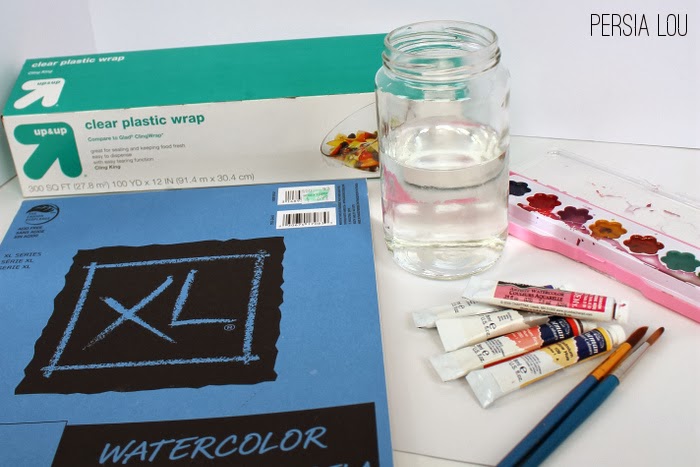 Gather Up Your Supplies:
Watercolor Paper – I'd recommend 140 lb weight, which doesn't warp as much as lighter weights
Watercolors (tubes or pans – I even painted one with my daughter's dollar section watercolors)
Brushes
Water
Plastic Wrap
Paper towels
Plastic palette if using tube paints
Start by painting your heart. You can draw or trace the heart shape in pencil first or just free-hand it. The brush should be fairly wet when you paint your heart. If you like, you can use two or more colors and let the colors blend together.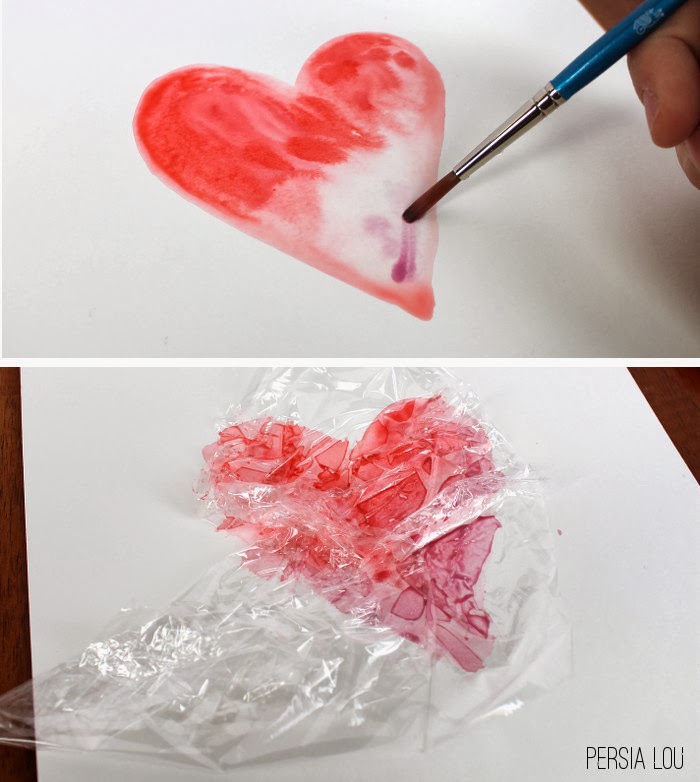 Once you are happy with your heart, rip off a piece of plastic wrap about the size of your heart and press it into the wet wash. Stretch and bunch the plastic wrap until you are happy with it.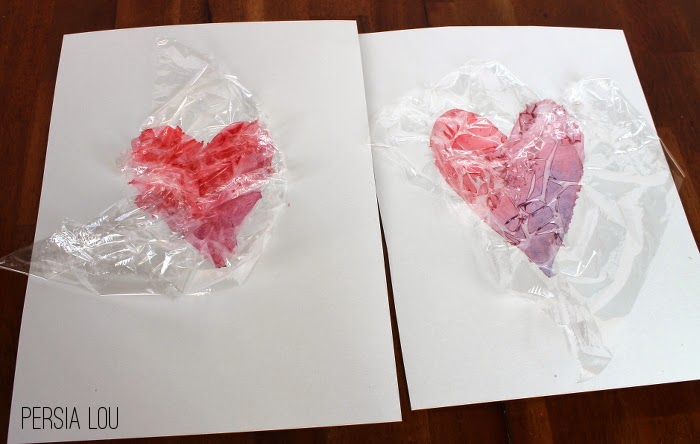 Then set your pretty little heart aside to dry. When it is completely dry, remove the plastic wrap to reveal your faceted masterpiece.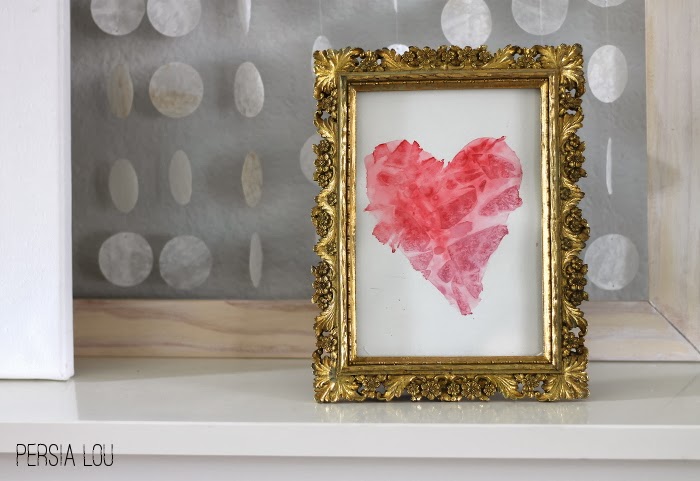 I made a whole bunch of these little pretties, and even added some gilded details to a couple.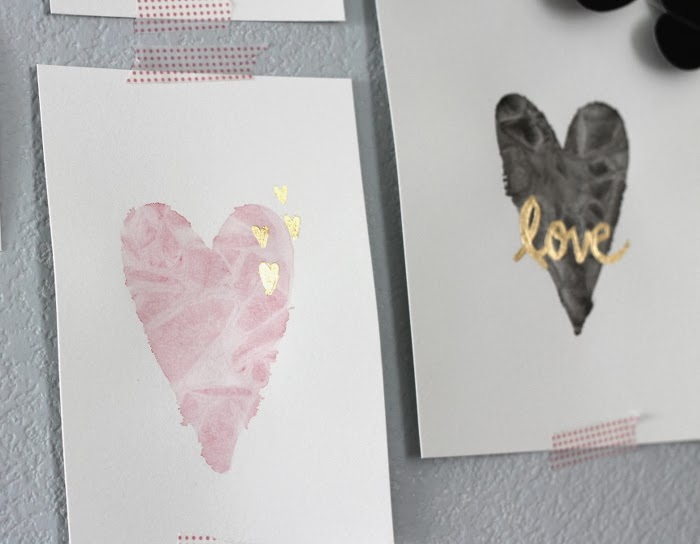 To add gilded details, paint on your design using a brush and the metal leaf adhesive. Allow the adhesive to sit for about 30 minutes (it will get nice and tacky). Apply the metal leaf, and brush off the excess. Easy Peasy.
These are so quick and easy you can paint up a whole collection in no time at all.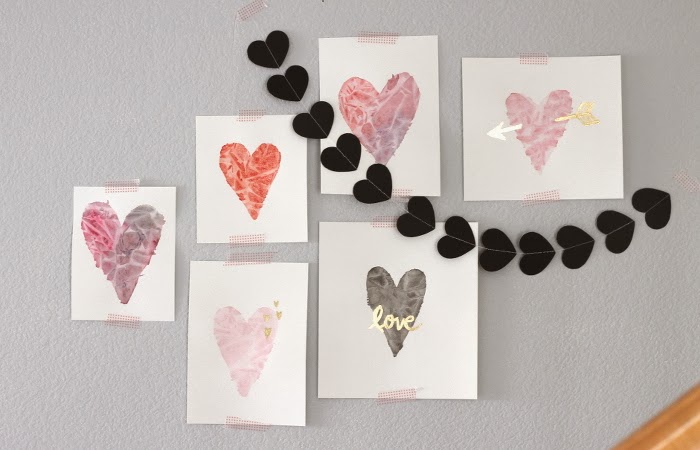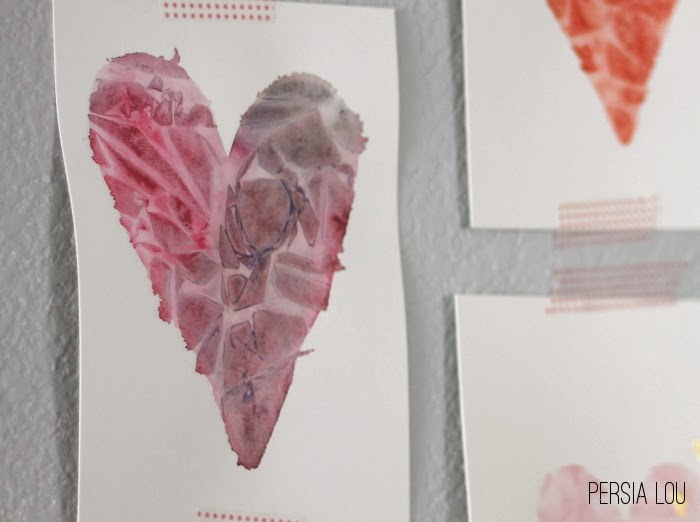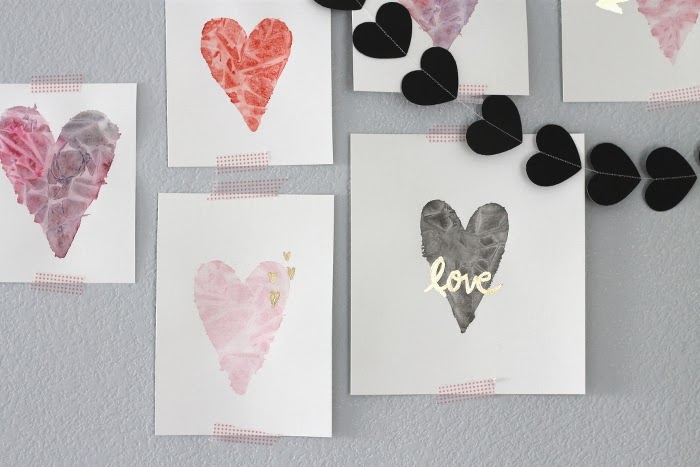 Even though my little gallery will come down after Valentine's Day, I'm thinking at least one or two favorite hearts will stick around long after. Happy Valentine's Day!
________________________________
and check out these other great posts of hers…