here's what you can look forward to this friday…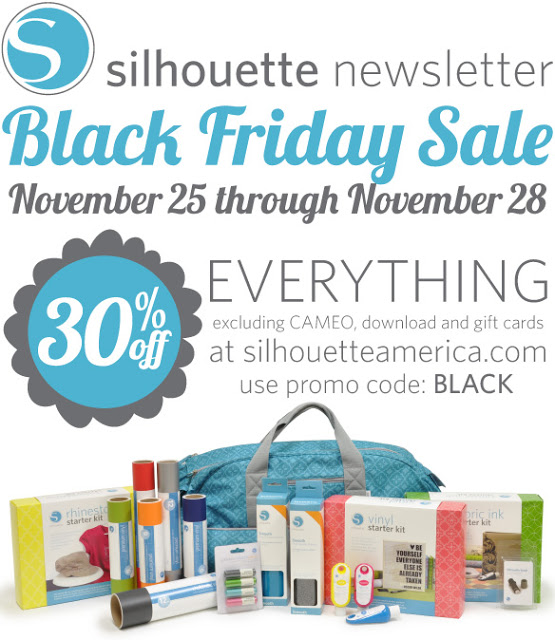 (excluding the CAMEO, subscriptions, download cards and gift cards)
The CAMEO will not be found in the regular online store. You'll need to go to the "secret"
Black Friday page
.
And when you use our code: EIGHTEEN25, you will get the CAMEO for $249.99
(that's $50 off – making Santa very happy)
The Black Friday supply of CAMEOs will sell out, so make sure you're there first thing at 12:01 (MST) on Friday the 25th.
(codes will be valid through the 28th)
PS – on Friday ALL SHAPES in the online store will be ONLY 50 cents!!
. . . . . . . . .
Make sure to swing by and visit all of our Sponsors this Friday too. You can find out what discounts they are offering our readers
HERE
.