we've got a little project today that is done the way sandra lee does her cooking show semi homemade. except we're calling it semi handmade.
because we don't always have the time to make our crafts from scratch.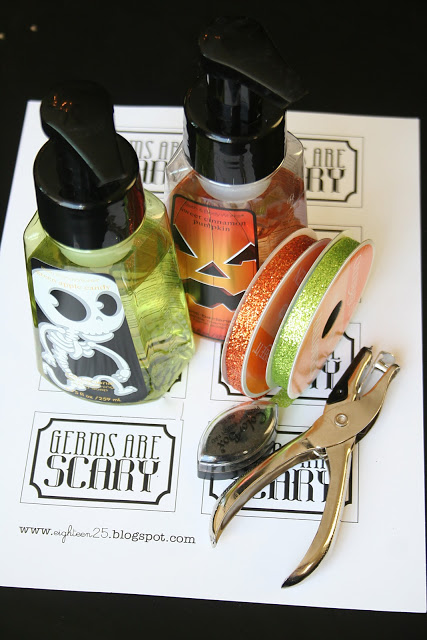 some glitter ribbon purchased at michaels,
a hole punch,
an old raggedy ink pad
we're going to make a quick little gift that would be great for teachers, neighbors or some of your best girl friends.
just trim the tags… rub the ink around the edges… punch a hole in the corner and tie around the bottle of soap.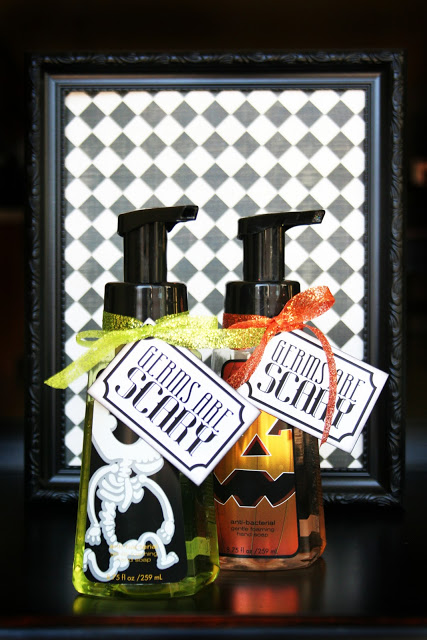 that's it!
(super easy)