there are some things i just can't throw away.
glass jars…. are one of those things.
why?  do you ask.
because first of all i store all sorts of stuff in them.
and secondly…
you can make things with them.
i took these jars and turned them into….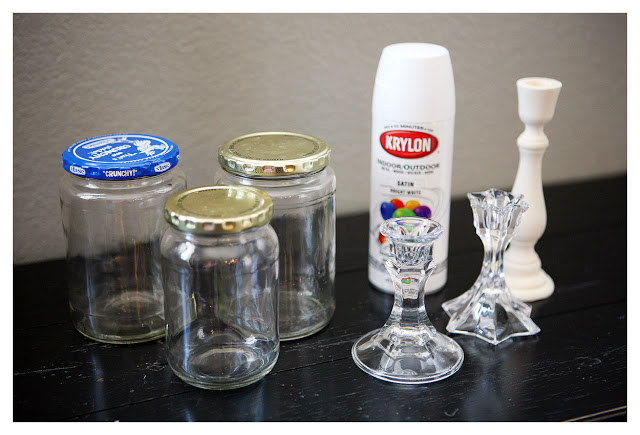 these jars.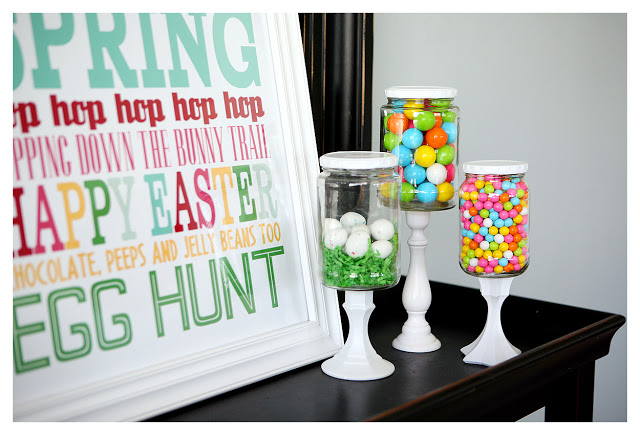 and of course it's so simple.
i just spray painted my candlesticks and lids.
 (with a grey primer first. helps to cover the writing on the jars)
then used some E6000 glue and glued the jars on top.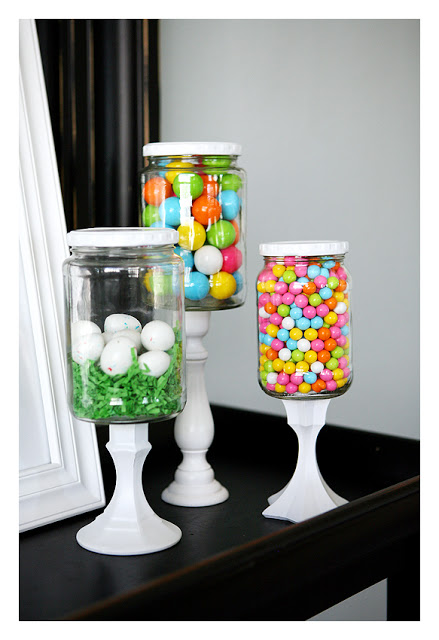 fill them up with whatever you'd like.
i found some gumballs and sixlets at party city. love how they are so bright and fun!
then i just added some green shredded paper and some candies to the other jar.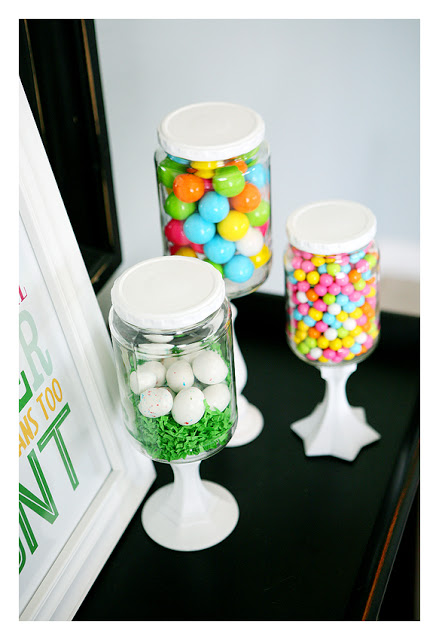 and the fun part is
i can switch them out with the holidays/seasons!!
gotta love it!  🙂