We are excited to share today's Mother's Day Project with you…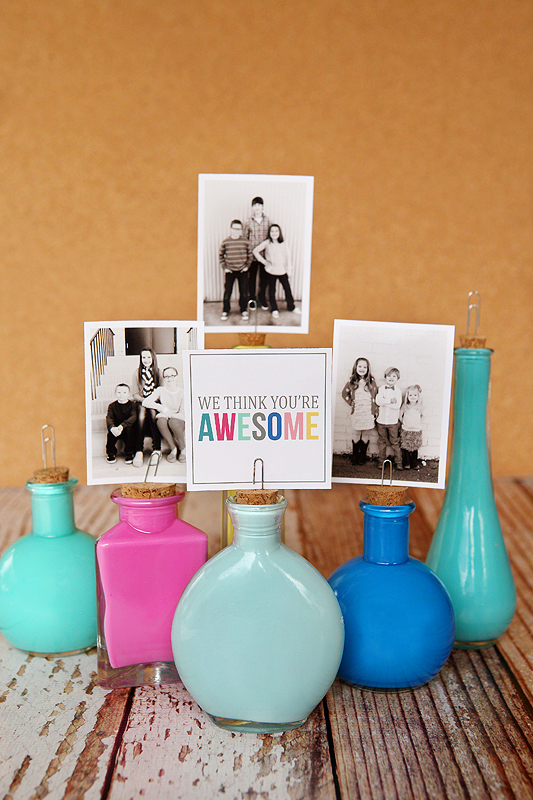 We Think You're Awesome
Painted Photo Bottles
These are so fun, easy and inexpensive to make. We hope you'll give them a try.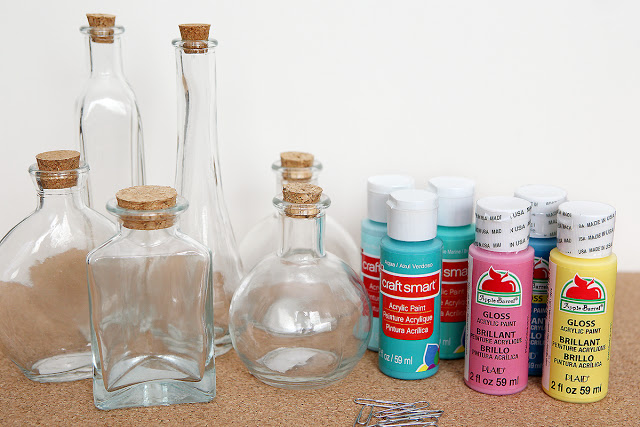 supplies:
• glass bottles with corks – we found these at Michaels for $1.19
• paper clips
• photos
• Awesome print – download 4×6
HERE
• acrylic paint – the colors we used are: craft smart – ocean breeze, robins egg blue and aqua
  and apple barrel – pure pink, light yellow and bright blue
the how-to:
• pour your paint directly into the jar and swirl it around until the entire inside is covered
• if you have a lot of excess paint… pour it out or let the jars sit upside down and drain for a couple minutes
• let the jar dry at least 24 hours
• use a knife to cut a slit in the top of the cork then insert your paper clip
• print your photos and trim – we had ours printed at costco – wallet size (4 come on a 5×7)
• print the Awesome tag and trim
then decide how you'd like to group them:
pictures and the print…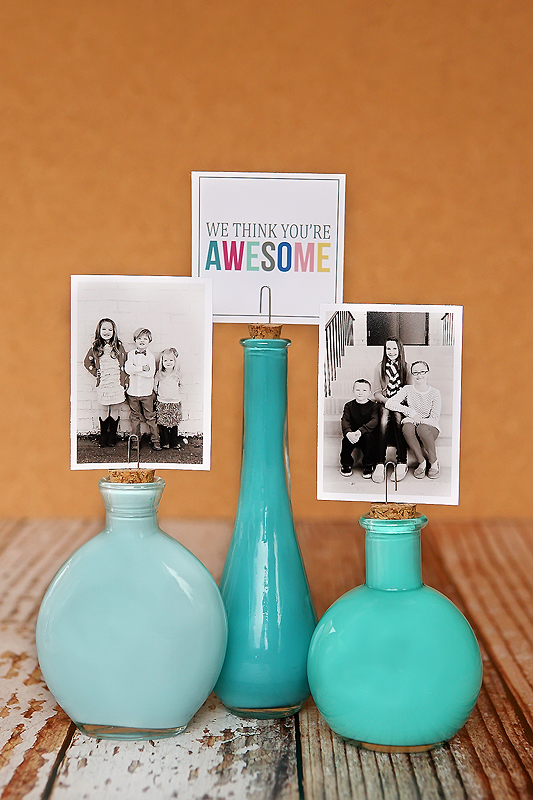 just the print…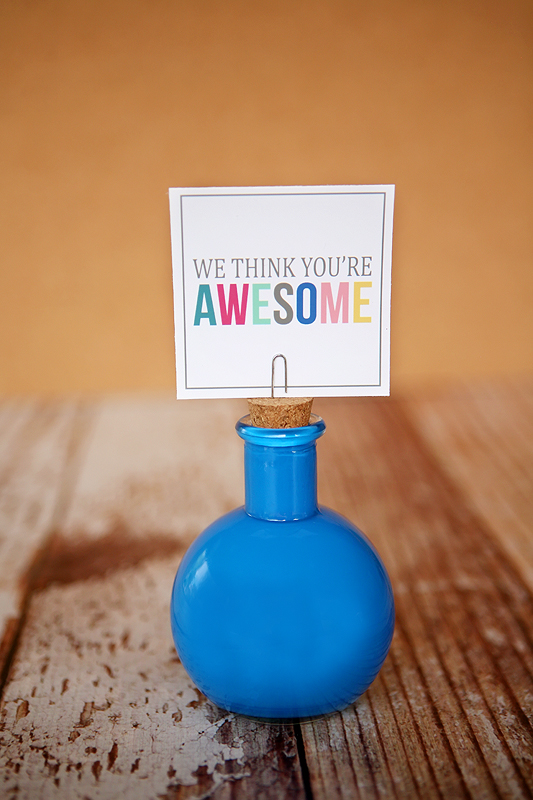 [there is a tag included that reads – I think you're awesome – as well]
 just pictures…
of course these would make fun gifts for more than just Mother's Day.
Make some for:
Grandma
Teachers
Graduates
Friends
and for yourself of course!