Our front porch makeover…
Here are a couple side-by-side before and afters…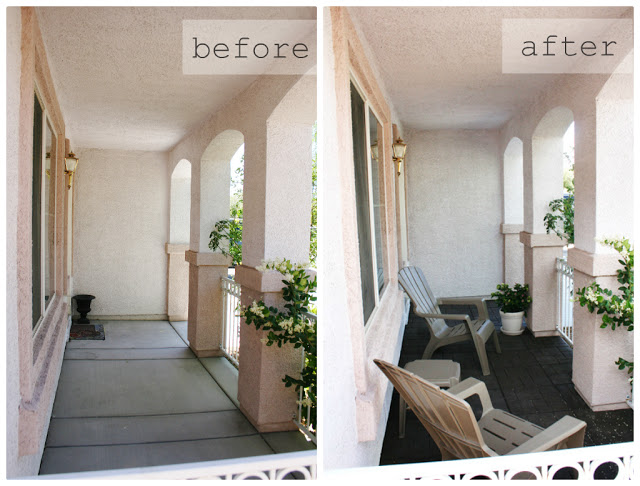 The
envirotiles
make the area cozier and even with the warmer temperatures coming, the space seems cooler.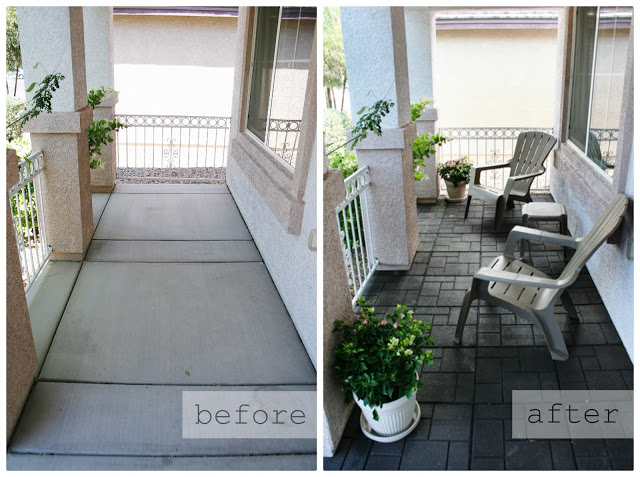 I'm so happy with the finished project!!
Every morning, when I come open the blinds in the front window, it puts a little smile on my face to see what's outside. And every evening, I find an excuse to bring someone out front with me to sit and enjoy it. I'm excited to get to work on the back yard (even if we'll have to work in the middle of the night to avoid the summer heat) now that I know how even a little change can make a big difference in the way you feel about an area.
.