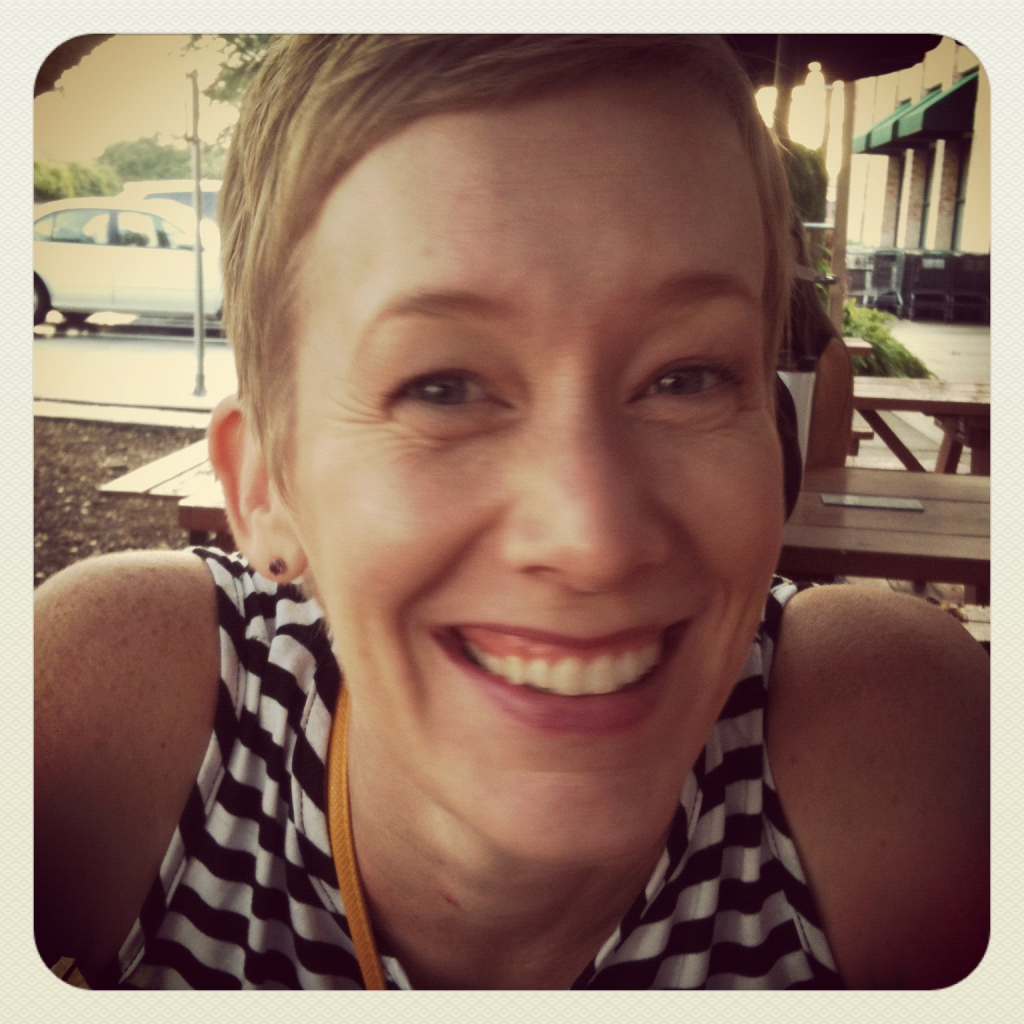 Today we'd like to welcome back Julie Comstock… who is officially one of our new Creative Team Members! She's the Creative Director for Cosmo Cricket and for a good reason… she's incredibly talented! We just love everything she makes and we are excited for her to be sharing her talents with you all here.
___________________________________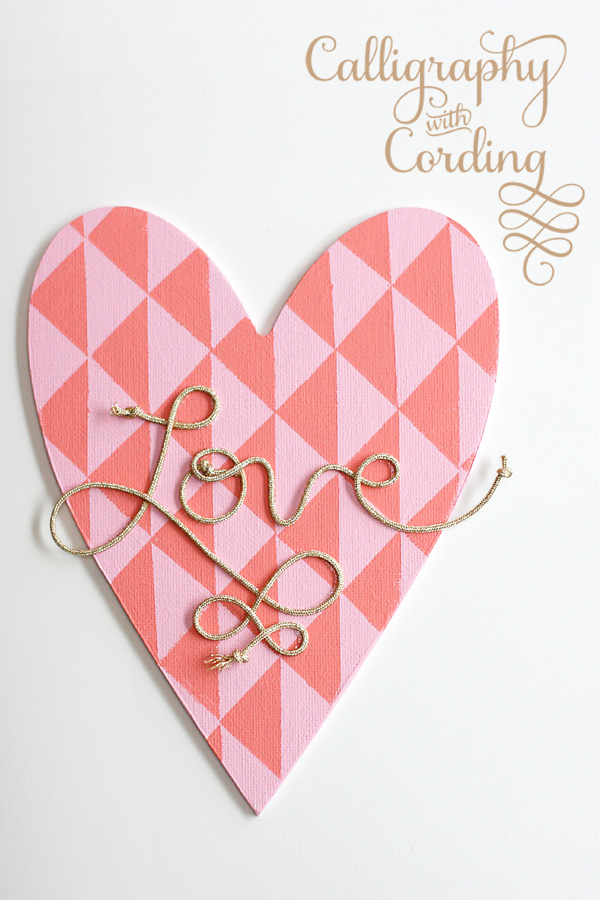 My husband is an artist and he loves modern design. So channeling my Eric Comstock, I created this mod geometric heart just for us!
I used the following supplies:
• Cosmo Cricket Heart Shaped Canvas
• Cosmo Cricket Gold Shimmer Trims
• Two or more shades of pink paint
• Liquid Glue
• Sticky backed vinyl
You will also need a few tools:
• Paintbrush
• Papertrimmer
• Scissors
First, paint your canvas one of your colors. I chose a light pink.
While that's drying, cut your vinyl. It will take two 1″ strips. Cut these strips into 1″ squares and then cut the squares in half diagonally into triangles.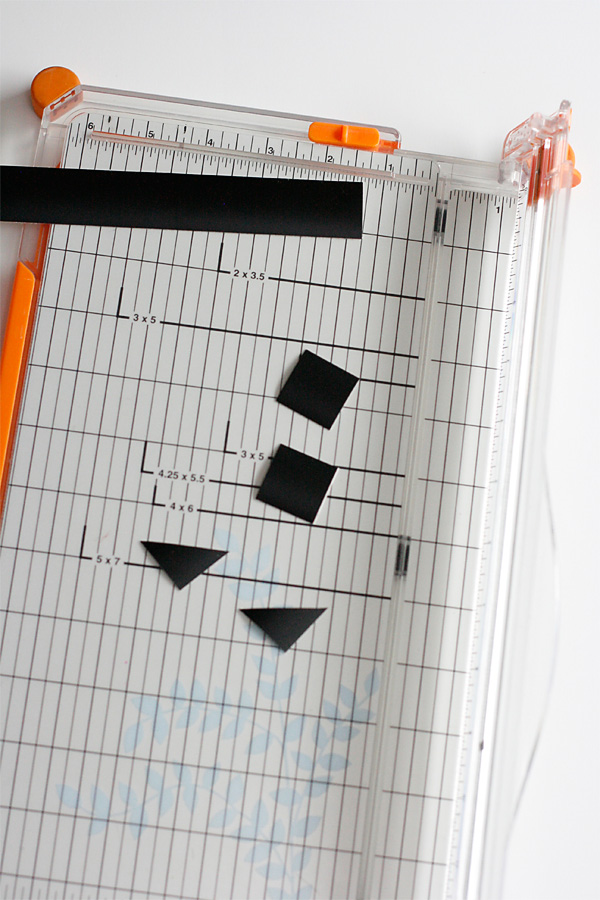 If your canvas is dry, peel and stick your triangles into place. Wherever you stick a triangle, the original paint color will show, the open areas will get painted in your second color.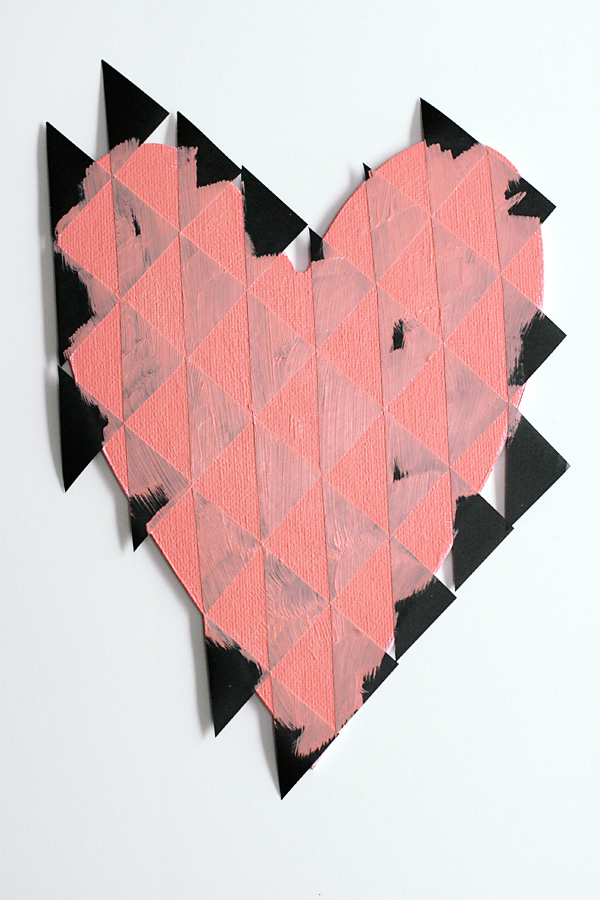 Peel off the vinyl to reveal your pattern.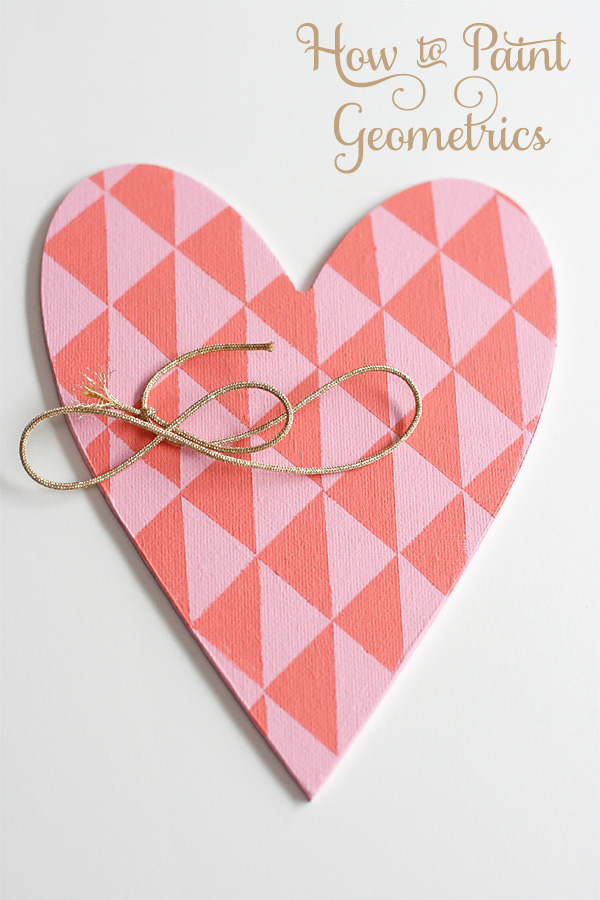 All that's left is to create our calligraphy. You have to trust me here… I have terrible handwriting. BUT, this cord just wants to curve in pretty ways! I didn't even draw a guiding line, it was really super easy to just bend the cord and glue it as I went. It really wants to go where it should.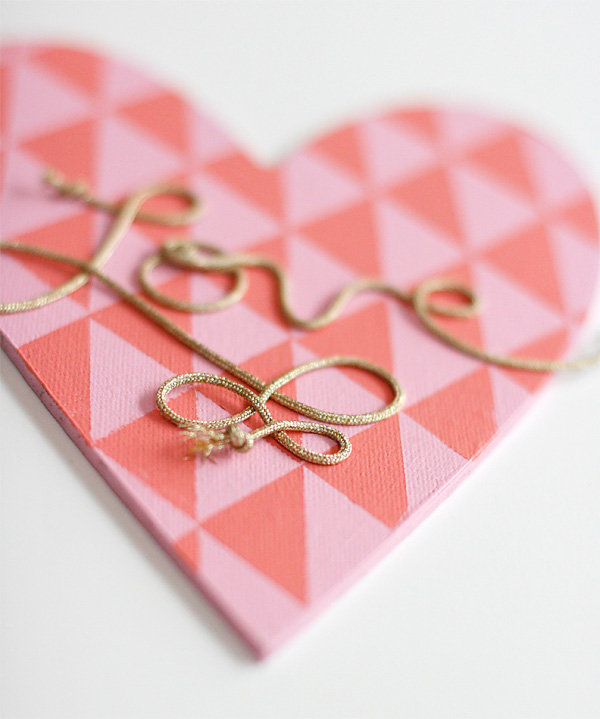 It worked so well, I added more flourishes than I imagined when I started out. Who doesn't love a little frill for Valentine's Day though?

____________________________________________
and check out these other great posts of hers…