It's that time of the year and we are excited and ready for the holiday season. How about you? We are sharing our Holiday Gift Guides this week. We'll have one for teens, men, women and kids which is what we have today! Hopefully they can give you some ideas that you hadn't thought of because giving a great gift is just the best feeling ever.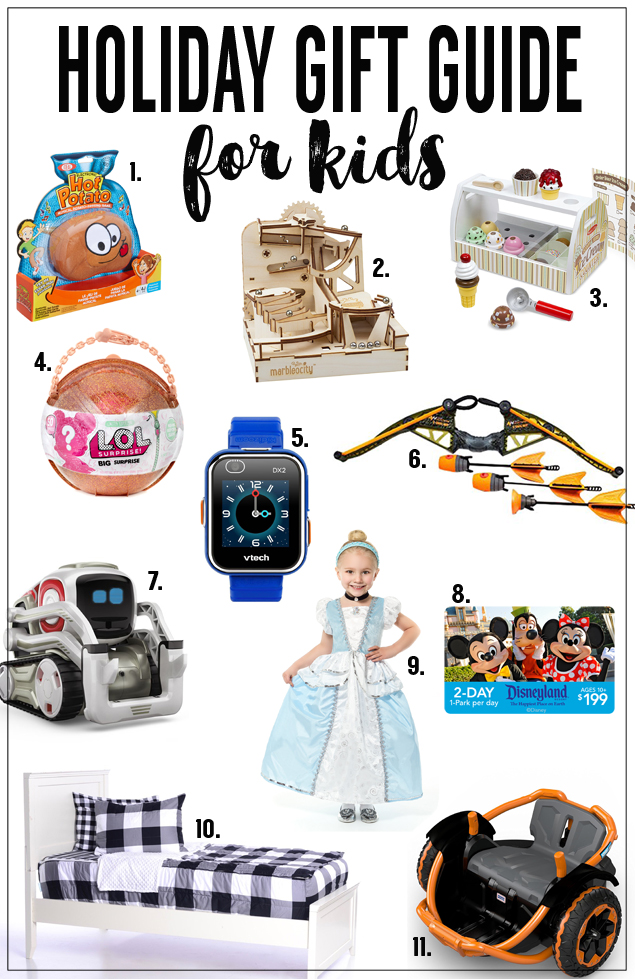 * We created these Holiday Gift Guides to help give you fun ideas for your gift giving this Christmas. We've tried to include a variety of priced items. These are fun ideas we've come across that we think could make a fun gift for the right person. Affiliate links are included.
01 | Hot Potato Game – Fun game that you can play with the whole family. Squeeze the Hot Potato and the music starts. Toss the tater till the music stops, but don't get caught holding it. If you do, you have to take a potato chip card and once you get 3 cards… you're out!
02 | Marbleocity Skate Park – Build your own working skate park model of real wood. The Skate Park features lots of fun physics action, including a stair descent, rail slide and a jump – so once you build your skate park, you can run marbles through it!
03 | Melissa and Doug Scoop and Serve – I want all the Melissa and Doug toys for myself please. haha. They are just always so cute and well made. You can't go wrong with them.
04 | LOL Big Surprise – do I dare say that this might be that toy that you are trying to hunt down until the last minute? One day they were here and now we are on the hunt. But they are worth the hunt because they are just way too cute. As you unbox each layer of a LOL doll a new surprise is unveiled and kids love them!
05 | VTech Kidizoom Smartwatch DX2 – You can do so many things with this smartwatch for kids. You can take pictures and videos, play games and even track your steps. It has an alarm, timer, stopwatch, calendar and calculator. It has great reviews and is best for ages 4-9.
06 | Zing Air Bow and Arrows – this is the ultimate bow and arrow. It comes with two different types of ammos, a suction cup arrow that sticks to almost anything and the Zonic screaming whistle arrows that can travel over 125 feet!
07 | Cozmo Robot – I've never had the chance to play with one of these, but it sounds so cool and has great reviews. It's a real-life robot like you see in the movies. He knows your name, face and quirks. And best of all, he continues to evolve the more you hang out.
08 | Disney Tickets – I'm all for buying an experience. Tickets to a show, concert or theme park. Disneyland is a bit of a splurge, but if you are spending a couple hundred dollars on a gift might as well spend it on something they'll never forget. (Use Promo Code: Eighteen25 at Get Away Today to receive $10 off any southern California Vacation that includes at least 2 nights hotel stay and 2 tickets)
09 | Little Adventures – These are the cutest dress-ups! Plus they are soft and machine washable which is a big plus for us. They have princesses, capes and masks, cloaks, knights and dragons and even little dress-ups for their dolls. Get 15% off when you use the code: 182515%  – good through 1/1/18.
10 | Beddys – This zipper bedding is a life changer. Kids young as 3 can make their own bed because all they have to do is zip it up. We love ours and they are seriously the best for bunk beds! Now through 12/31/17 get 20% off your entire order. Plus free shipping on orders over $50. Use code: CHRISTMAS2017
11 | Power Wheels Wild Thing – This cool battery-powered power wheels vehicle is perfect for ages 5-10. the Wild Thing can power over pavement and grass, giving kids an 'off-road' experience! There's 4 parent-controlled speed settings under the seat. They can start at the slowest speed and gradually move up to the top speed of 5 mph.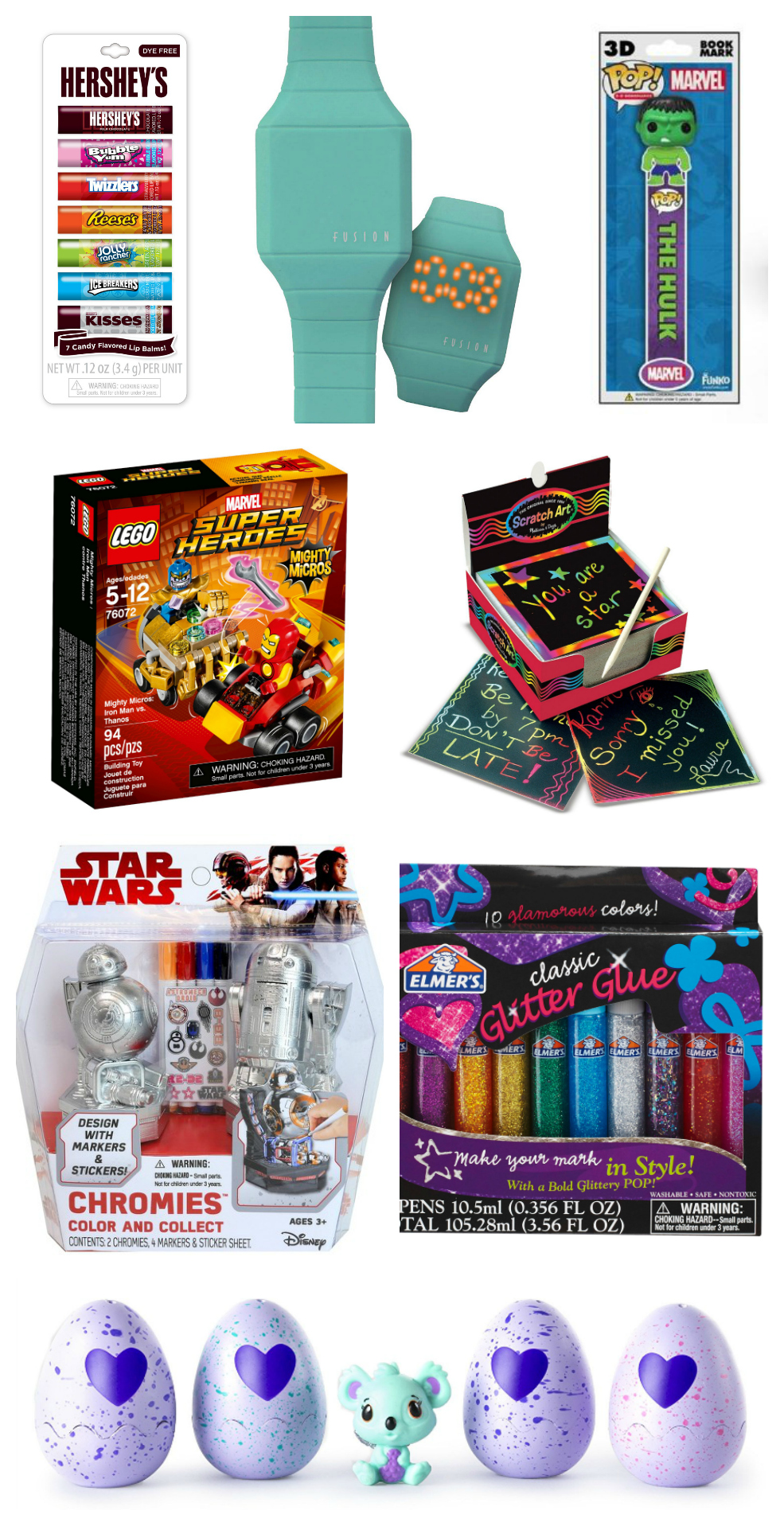 Stocking Stuffer Ideas
Check out our other Gift Guides: