Hello, hello!
My name is Nicole and I'm absolutely thrilled to be joining Jodie & Jen for Spooktacular September DIY project ideas! I'm an avid card maker and paper crafter who dabbles in DIY crafts during the holiday season. I've never created a Halloween project before so this was an awesome creative challenge for me. I came up with these DIY Halloween Treat Glasses & Gift Tag for you today…I think they're spooktacular!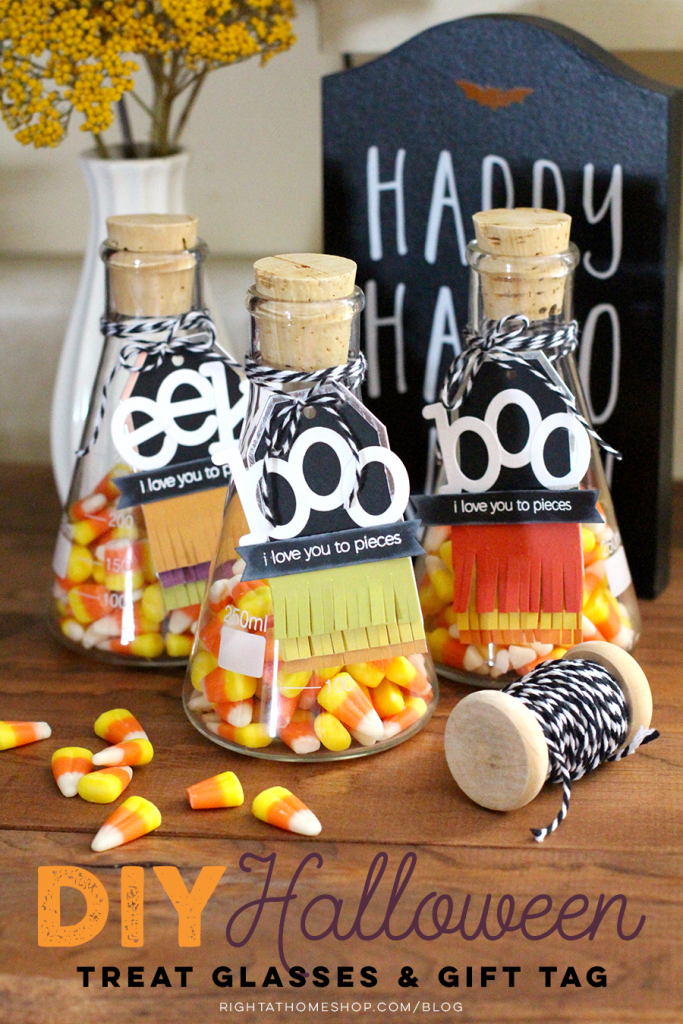 The DIY project idea started in the aisles of Michaels. They had just stocked their Halloween sections when I stumbled across these glass beakers (or flasks). I thought they would be the perfect container for some loose candy. They didn't come with a top piece, so I measured the opening (about 1 ¼ in) and ordered some cork pieces off Amazon. Also, you can get the free printable to cut out the letters!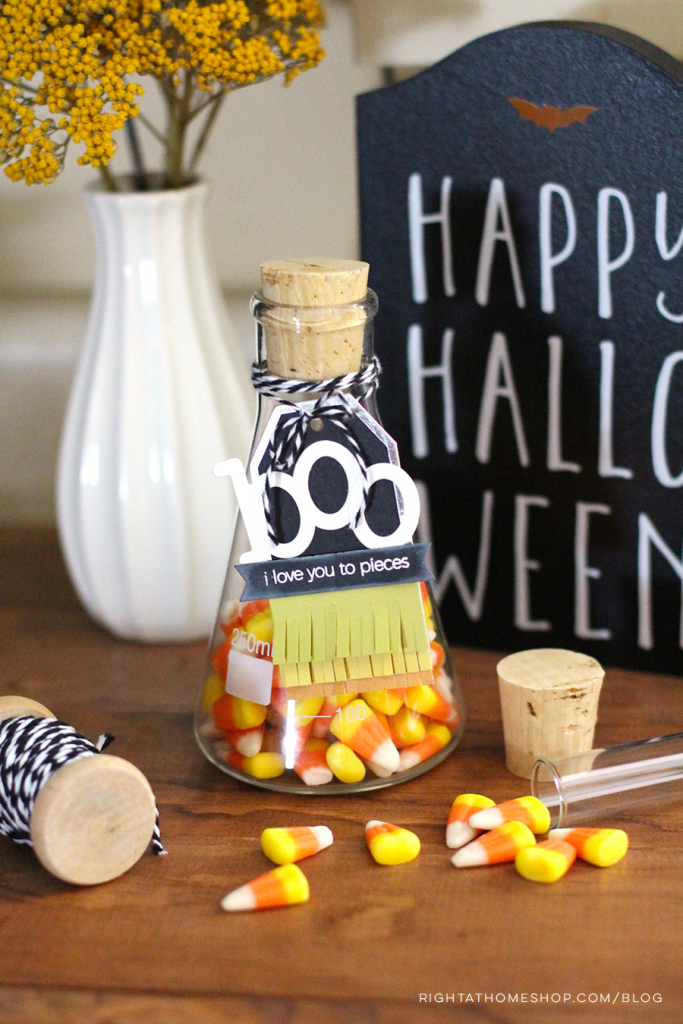 In the scrapbooking section of Michaels I grabbed some chalkboard tags to hang off the beakers. I decorated them pretty simply with some cardstock layers that I cut with fringe scissors. I adhered a banner strip above that I stamped with a cute phrase. Then I finished it off with some die-cut letters.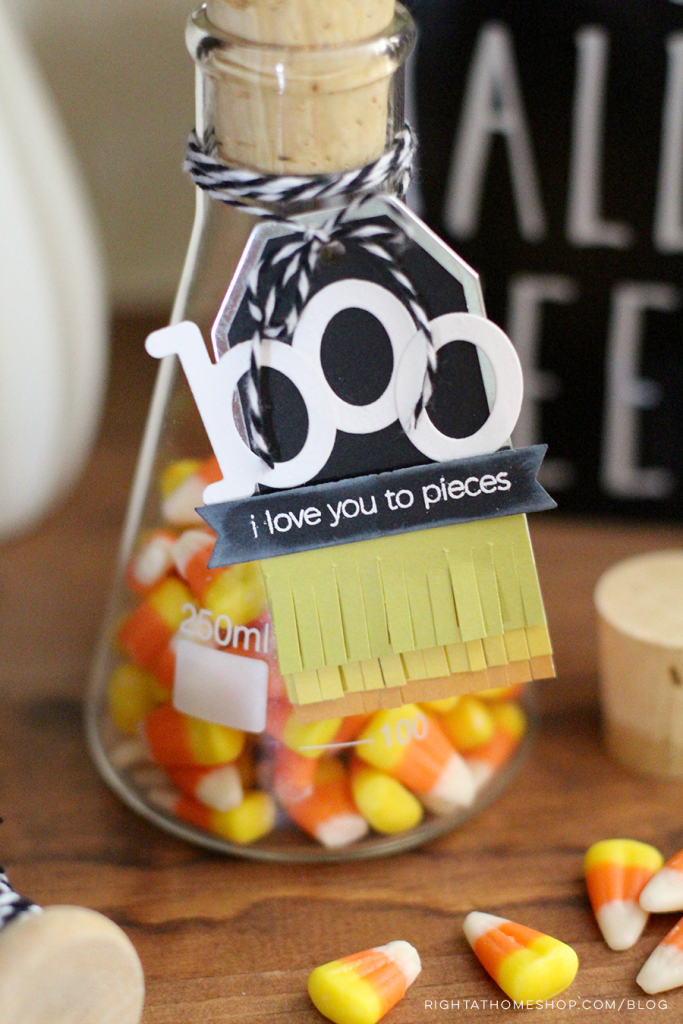 To add some texture, I sponged the black banner with white pigment ink. It added to the chalkboard look of the tag base. I also ruffled some of the fringe so they didn't look so uniform.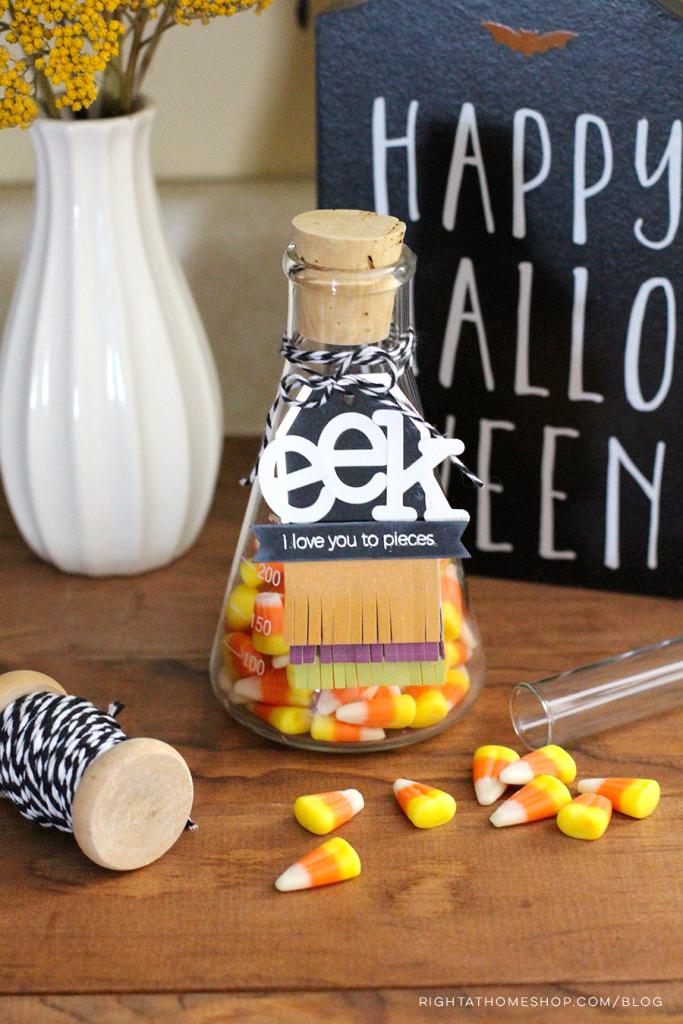 You can switch up the die-cut word to anything you'd like. I chose "boo" and "eek" as they were the most appropriate for Halloween. However, you could also put "yum" since it does include a sweet treat!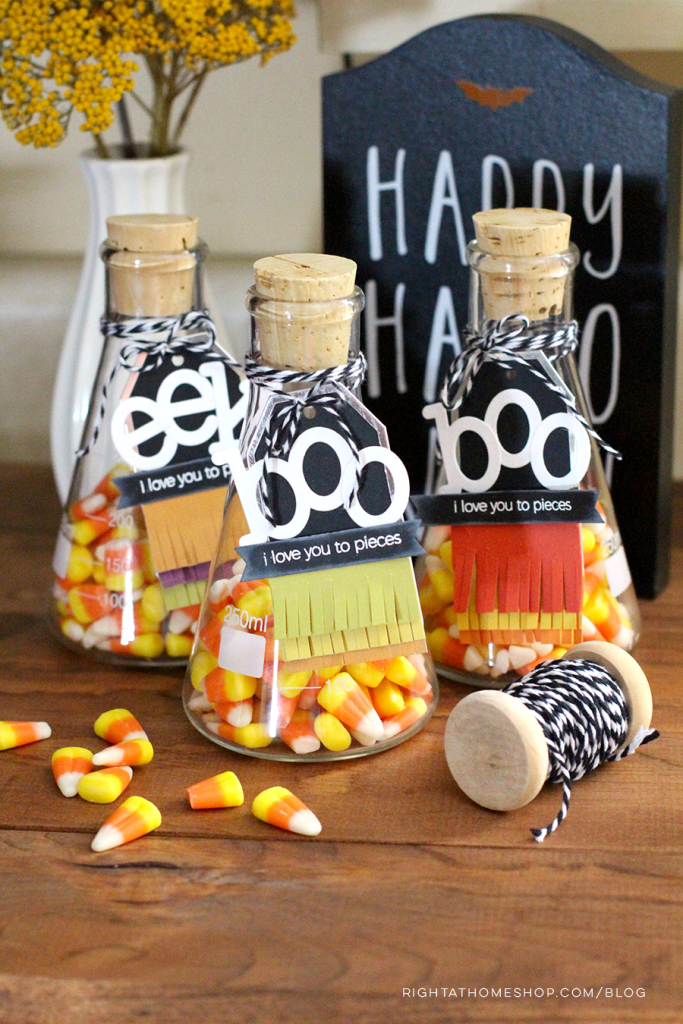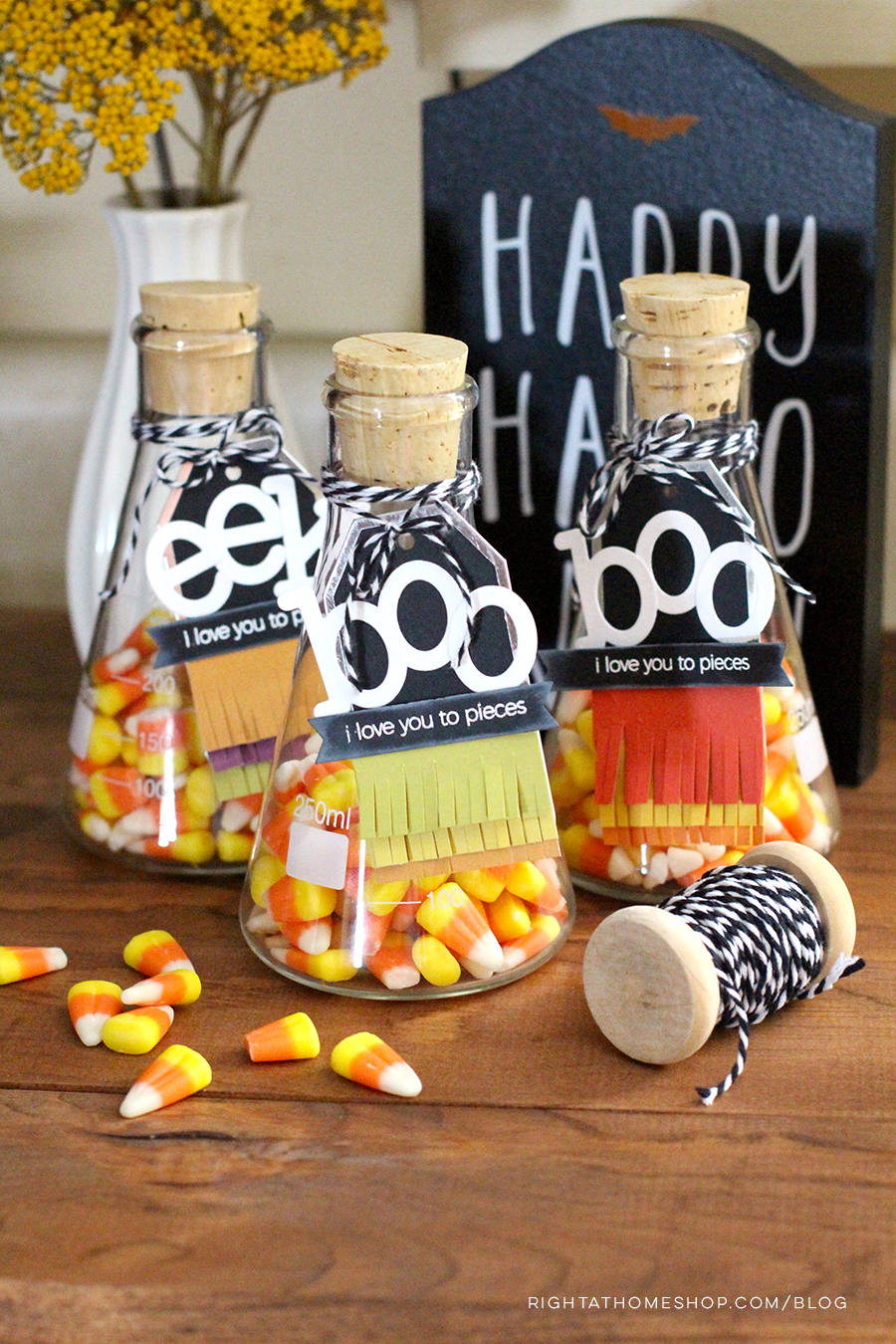 And that's my finished project for Spooktacular September! I'll be handing these out to a few special kids I know this year and I can not wait to see the look on their faces.
I hope you have a fangtastic Halloween!
Visit Nicole on her Blog | Facebook | Instagram | Pinterest
Here are a few more Halloween posts you can find on Eighteen25: