Halloween is coming fast.
We've got the
decorations up
, costumes are being put together and we've already enjoyed our first
movie night.
And now, I can cross one more thing off my to-do list…
Halloween Treat Bags!!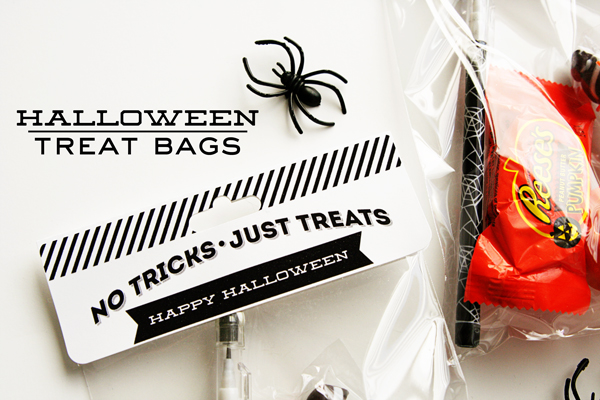 I used these Avery printable toppers with bags for the first time and I think I'm in love. There's no hassle finding the right size bags, they're included with the toppers. And the toppers are adhesive, so everything goes together smoothly.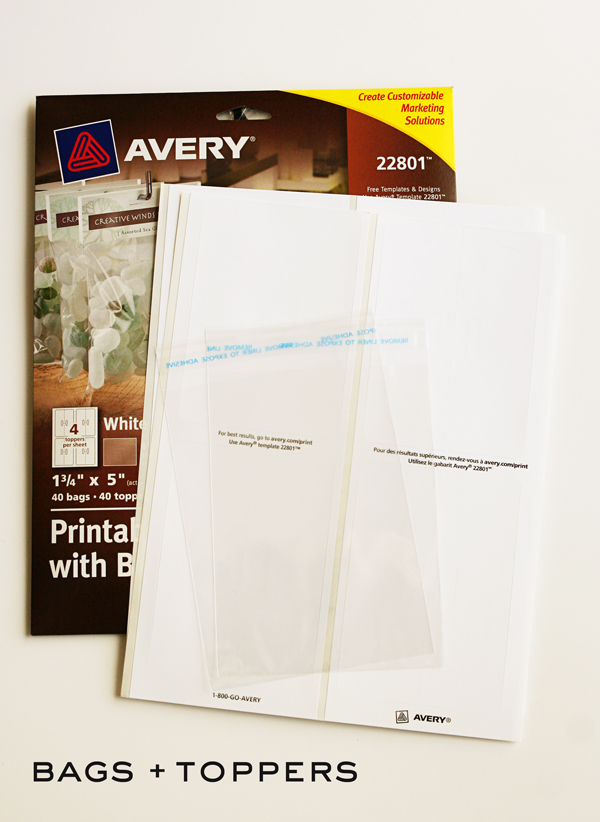 SUPPLIES USED:
• Avery Printable Bag Toppers with Bags (template 22801)
• Treats (twisty pops, skull poppers and spider rings from Party City – mechanical pencils and Reese's Pumpkins from Target)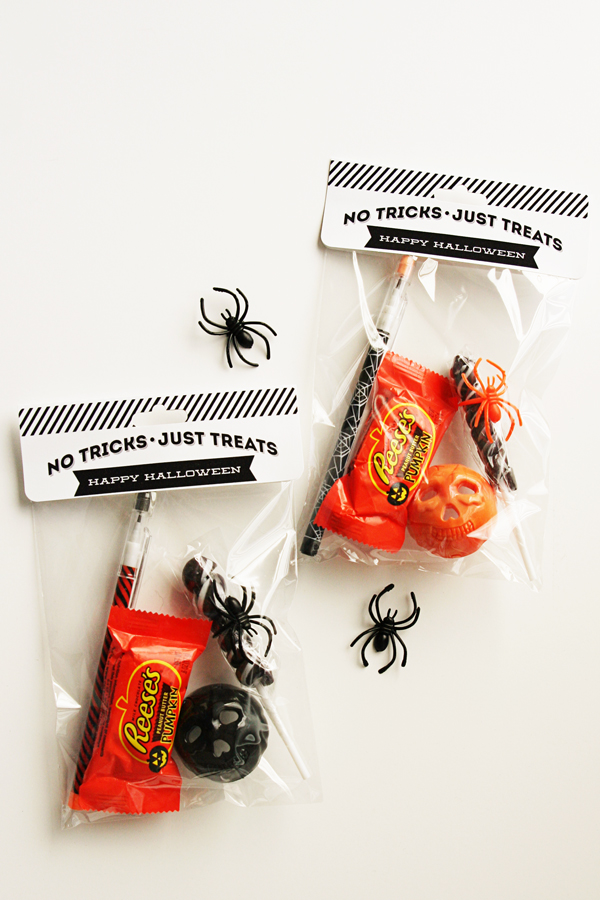 TO PRINT USING THE AVERY TOPPERS & THE DOWNLOAD:
• Type in the product number in the Search Box (22801 for these toppers)
• On the left hand side, select the Blank and Text Only design (double click on the image)
• Open Images on the left side of the screen and open the image from your computer
• Once it opens, drag the corners until the design fits on the tag
• Then Preview & Print (make sure to follow their instructions for printing) – You might need to print it on a piece of regular paper first to make sure it lines up properly on the tag sheet. Hold it up into the light to see better. Then, if you need to, make Printer Adjustments.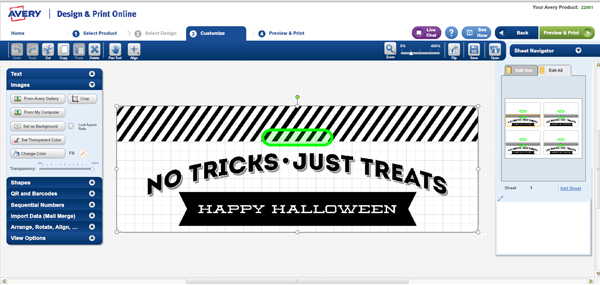 If you're feeling creative, you can design your own tags too. Just use the different options available under the Customize tab.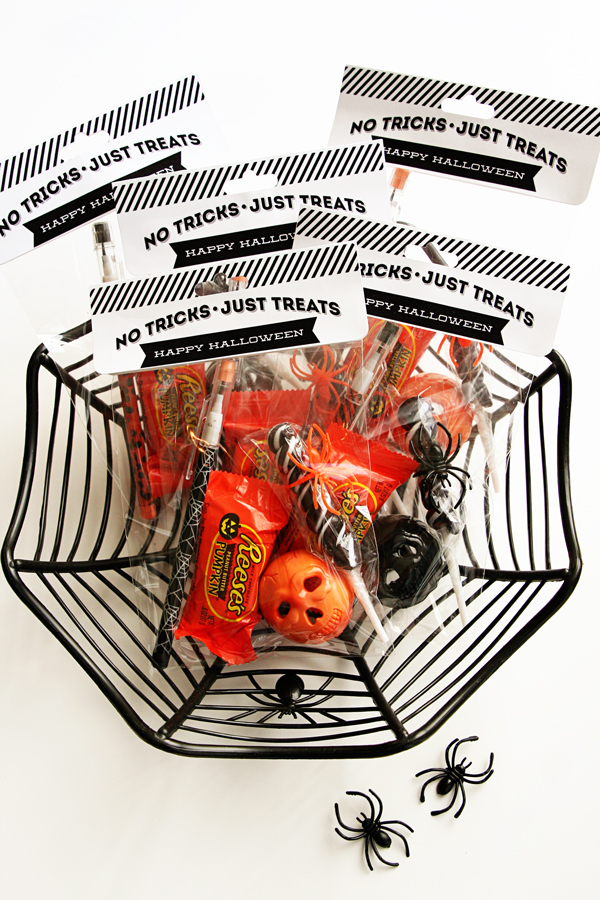 Once your toppers have printed, fill your bags with treats and seal them shut. Then place the topper over the bag and fold over at the perforation.
And you're done!!