National Grandparents Day is Sunday, September 9th!
We are a bit ahead of the game here because during September you'll only find spooky fabulousness at eighteen25!!
So we are squeezing this in before Saturday.
[p.s. if our kids call you grandma or grandpa please leave this post! thank you]we decided to print all those silly instagram pictures of our kids and put them in an album so everytime their grandparents look at them… hopefully they'll get a good chuckle!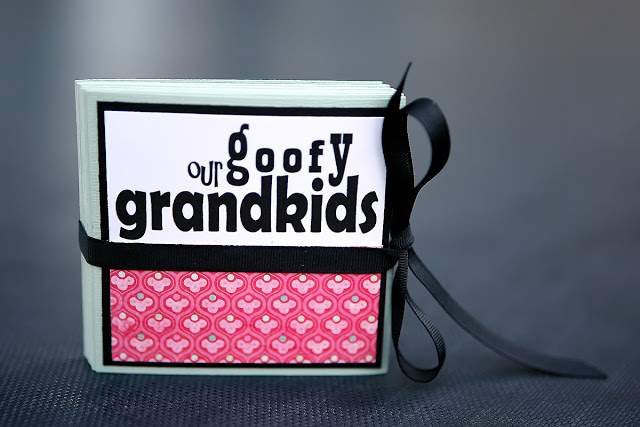 [there is also a "my goofy grandkids" – "our goofy grandkid" and "my goofy grandkid" version included in the download]
materials:
12×12 cardstock (2 sheets makes an album for 12 photos)
scrap of patterned paper for cover
glue dots or other adhesive
cardstock to back pictures in
ribbon
goofy grandkids print – download HERE
silly instagram (or other) photos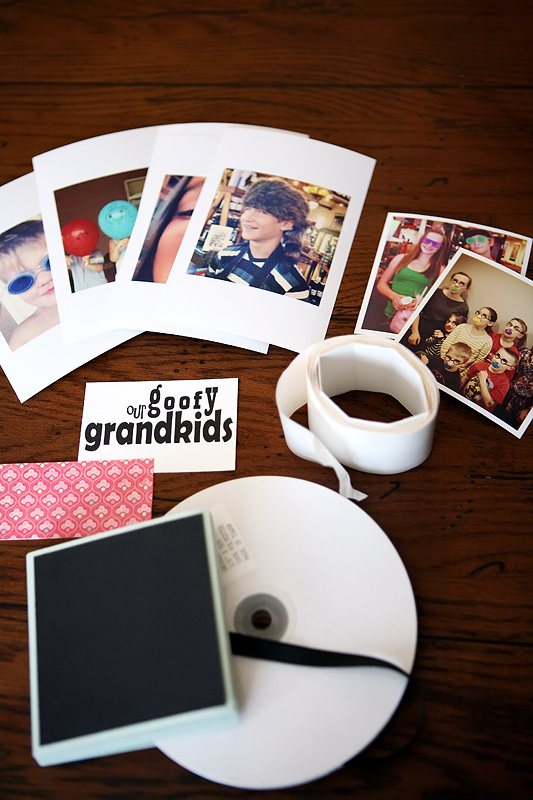 how to:

see our other accordion albums HERE
cut 4″ x 12″ paper strips out of cardstock (six 4″x12″ strips makes an album for 12 photos, but you can always do more or less)

score and fold strips every 4″

glue together the last fold on the first paper to the first fold on the second paper and repeat with the third piece onto the second piece. so you have one continuous piece. (continue with each strip)

cut 3 3/4″ squares for all of your pages. adhere. we used black cardstock.

print and trim the goofy grandkids print and adhere to the front page.

cut a piece of patterned paper 3 3/4″ wide and adhere below the grandkids print.

trim your photos to 3 1/2″ squares and adhere to album. (we printed instagram photos onto 4×6 sheets and trimmed them down to 3 1/2″ squares)

cut a piece of ribbon about 21 1/2″ long. adhere to the front,
wrap it around the back and tie closed.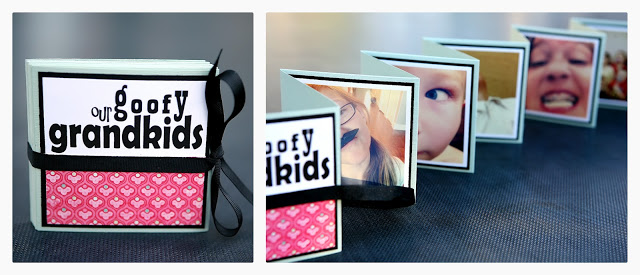 hopefully our parents aren't the only ones with goofy grandkids!! 🙂
. . . . .
this post is sponsored by: